Acute Care Telemedicine – Yesterday, Today & Tomorrow
This month, we had the pleasure to connect with John Kalix, the CEO of SOC Telemed – a leader in the growing acute care telemedicine space. Bringing a diverse healthcare background to his current role, John has previously worked in healthcare technology and separately with physician groups. Combining these experiences makes him uniquely qualified to lead SOC Telemed. Kalix spearheads SOC Telemed's efforts to be the leader in the field of acute telemedicine by using technology to bring the best clinicians to the hospitals and the patients who need them. He comes to SOC Telemed with more than 25 years of experience in healthcare. Most recently, Kalix served as Executive Vice President and Chief Operating Officer at North American Partners of Anesthesia (NAPA). There, he led all clinical and operational elements of the business, helping grow NAPA from a small regional physician practice management company to the largest ASC, anesthesia, and pain management business in the US with more than 5,000 employed clinicians.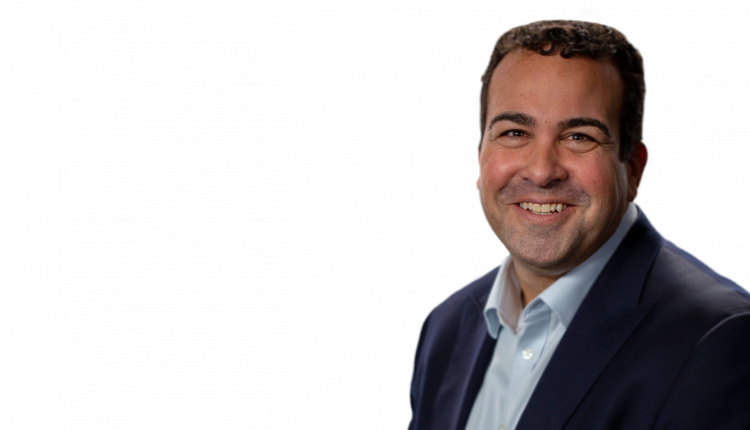 In what ways has the COVID-19 pandemic affected your operations?
I think COVID-19 created an absolute market change. Many people personally experienced using some form of telemedicine during the pandemic if they hadn't tried it out already. However, as it related to SOC Telemed in the hospital space, we still experienced headwinds.
Hospitals were overcrowded. Individuals were told to stay home unless symptoms were COVID-related. Patients with significant non-COVID symptoms were often waiting too long to seek treatment and in need of care. Hospitals, as we know, were in bad shape.
At the same time, hospital leaders who may not have previously considered telemedicine as a solution were also at home, scheduling non-acute appointments for their own medical needs. They were able to see the power of non-acute telemedicine. Experiencing the telemedicine process, seeing how seamless and personal it can be, helped these leaders begin to understand how a company like SOC Telemed could help relieve stress on their hospitals.
Hospitals experiencing physician shortages can access specialists with SOC Telemed's proprietary software technology, Telemed IQ, allowing the company to virtually deliver time-sensitive care when and where patients need it most. Suppose I run a hospital where I haven't been able to staff enough cardiologists or neurologists, for instance. In that case, I can tap into Telemed IQ, which rapidly deploys and seamlessly optimises telemedicine programs across the continuum of care. This access to specialists around-the-clock provides a more affordable solution than employing additional clinical staff. Our doctors can still have a very personal interaction with patients while providing critical care when time is of the essence.
Acute care telemedicine doesn't have the same use case as patient-initiated, at-home interactions, but it is absolutely a lifeline to hospitals struggling to keep enough specialists on staff. While COVID-19 itself provided the case to expand telemedicine, the truly tremendous change is setting up new behavioural patterns. Now, we can discuss where the market is headed and the possibilities we can drive.
In 2020, SOC Telemed nearly doubled its bookings results from 2019 – what do you attribute this amazing success to?
I think part of it was the acceleration of hospitals' telemedicine strategies to help solve some of the burdens brought on by COVID-19. As hospital leaders reached out to us, they realised we weren't new to this space and could help guide them with our experience. SOC Telemed has been in the acute care hospital telemedicine space for 17 years, even before high-speed internet was widely available. But the simple fact is that patients need specialists, and they need to be able to be seen locally. This triggers a new wave of thinking about how to provide care. I believe this led to our growth between 2019 and 2020, and we expect a doubling of our bookings yet again in 2021. Hospitals of all sizes are looking to provide for their communities, and SOC Telemed can supply the specialists needed to make this a reality.
SOC Telemed recently completed the acquisition of Access Physicians – tell us more about it. What does the acquisition mean for the two companies?
In November 2020, SOC Telemed became a publicly-held company. One of the reasons we made this transition was because we wanted to bolster our leadership team. The individuals who joined us since have very deep healthcare experience and are phenomenal additions.
Secondly, becoming a publicly traded company creates a lightning rod of activity. By going public, smaller telemedicine groups operating around the country can look to us and see that scale and expertise matters. We made it clear that we were looking toward mergers and acquisitions with smaller telemedicine companies, which hasn't changed.
While COVID-19 itself provided the case to expand telemedicine, the truly tremendous change is setting up new behavioural patterns.
We were also able to bring capital to the marketplace, so we could actually invest in our business. In fact, 100% of our capital is derived from acute care telemedicine. We made the strategic decision to stay out of at-home telemedicine because we recognise how much pressure hospitals are under to meet patient needs.
We talk to the hospital and health system C-suite to see what their pain points are. We know hospital systems have vendor fatigue, and while we might have been able to serve all of their locations, we didn't have doctors in some crucial specialties. As we looked around the acute care telemedicine space, we found Access Physicians had a very complimentary offering and mission. To that end, our merger has allowed us to become the largest acute-dedicated telemedicine provider in the nation. Access Physicians brings a network of clinicians in multiple specialties, growing our network to more than 750 physicians and allowing us to offer cardiology, endocrinology, nephrology, infectious disease, maternal-fetal medicine, and others, in addition to our legacy psychiatry, neurology, critical care, and pulmonology solutions.
We can truly be a hospital system's single solution provider for all acute care telemedicine needs and provide a common solution that crosses geographies, specialties, and other boundaries.
Were there any issues you encountered during the process of acquiring Access Physicians?
In the process of an acquisition where both companies have a very similar offering, you spend a lot of time in cleanrooms to ensure you don't share competitive information, should the acquisition not be completed.
However, the downside of this is that you don't really get to discuss details about each company's offering. A lot of decision-making ends up being about culture, fit, mission, and vision. In the end, our alignment with Access Physicians on these elements trumped the unknown. An inherent mission-driven mentality for both companies was evident, and when you are that aligned, you can figure out everything else. We knew together we could do something significant and special.
What is on SOC Telemed's agenda for the coming months? What do you hope to accomplish and what's your strategy for the future of the company?
I like to say "telemedicine" is a fat word. It means a lot of things and is a vast, all-encompassing space. But acute care telemedicine is still a new frontier. I trust in 10 years, we'll be able to look back at this moment and see when and where healthcare changed. We believe that growth in our industry means not losing a loved one because acute care telemedicine made it possible to receive timely care close to home.
We will always work with our customers to ensure we are providing the most needed specialties. Another growing need is qualified and experienced nurses to help train new nurses. We can connect hospitals not just to specialists but also to people with special insights to help the hospital workforce. There is so much growth potential, and to that end, we will always look for other groups that want to join SOC Telemed and help us provide the quality care patients deserve.
What excites you about the future of the growing acute care telemedicine market? What role will your company play in it?
SOC Telemed is right at the core of how we can think about acute care telemedicine. By coming together with Access Physicians, we're at least three times bigger than the next telemedicine company in the acute care space, and we're the only company with a proprietary telemedicine platform. It's not just a phone tree of doctors—it's targeting the exact specialist to the exact patient need at the exact time needed.
There is more need in the US than we can possibly address in the next few quarters or even years. There are simply not enough specialists graduating from medical school to meet the demand that we will have for the next 20 years.
Our goal is to be in all 50 states and provide specialist access to hospitals across the country. Hospitals that have specialists can first tap into their own employees for care, if not available, SOC Telemed physicians are ready to assist. With a platform like Telemed IQ, hospitals can manoeuvre clinicians wherever they are needed. Hospitals can be the centre of care within their communities instead of a patchwork of ambulatory surgical centres and other outlets.
Telemed IQ is a way to distribute care everywhere to everyone, breaking down the barriers of state and geography. This is a fundamental pivot in how care is delivered, and in 10 years, we believe acute care telemedicine will be a household term.
About SOC Telemed
SOC Telemed is the US' leader in the growing acute care telemedicine space, partnering with healthcare organisations to build sustainable specialty programs in over 20 clinical service lines. Built on proven and scalable infrastructure as an enterprise-wide solution, the company's proprietary software technology, Telemed IQ, allows them to virtually deliver time-sensitive care when and where patients need it most.
Telemed IQ was created to enable providers to deploy, optimise, and scale a telemedicine program rapidly, seamlessly, and cost-effectively across all care sites and in any specialty. The physicians support some of the most critically understaffed areas, including ICU, pulmonology, psychiatry, and neurology. Other specialties include cardiology, infectious disease, maternal-fetal medicine, endocrinology, and nephrology. Simply put, Telemed IQ provides patients better access to specialty care, allowing hospitals and other healthcare organisations to strengthen their care models, patient outcomes, and the health of the organisation itself.
Over the course of 17 years and tens of thousands of touchpoints, SOC Telemed truly understands the clinical workflows needed to support provider-initiated patient care and the rigor required to achieve the highest clinical quality standards. The company's customers include 19 of the 25 largest health systems in the nation, and they've enabled nearly 1,000 facilities in 47 states to manage complex, acute workflows while providing life-saving care.