4 Steps to Find the Right IT Supplier
Selecting the right IT partner will depend on active research and a thorough understanding of your business's needs.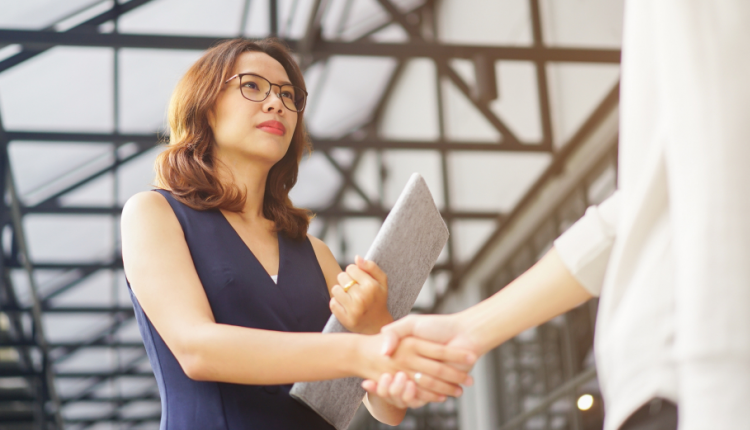 American entrepreneur and author Keith Ferrazzi once said, "Creating and maintaining relationships is one of the keys to business success." The founder and CEO of Los Angeles-based consulting and research firm Ferrazzi Greenlight adamantly believes partnering with the right parties unlocks business success, particularly in the modern business world where relationships are just as important but are increasingly distanced. 
For the contemporary business owner, information technology is an invaluable component of operations, though finding the right IT supplier or vendor to fit specific business needs can be an overwhelming task. But fear not! If your company is in the market for an IT supplier, here are the four steps to take to find the perfect fit. 
1. Understand Your Industry
Whether your fledgling business is in the education or electronics sectors, before deciding on an IT supplier, you first have to understand the current temperature of that industry or field; after all, how else will you know if your vendor understands your industry? To that end, look for the best resources to learn more about various data and trends in the industry. 
For instance, the US Small Business Administration delivers an annual report applicable to all businesses. Last year, the SBA accurately uncovered trends in the prioritisation of eCommerce, the gaining popularity of alternative payment methods, and the ongoing nature of remote work, all of which are continuing today. With a firm grasp of the industry, you can ask your potential IT suppliers what they can offer to take advantage of these trends.
For the contemporary business owner, information technology is an invaluable component of operations, though finding the right IT supplier or vendor to fit specific business needs can be an overwhelming task.
2. Prioritise Your Needs
If your company is just starting out, first decide the ideal work environment for you and your staff. Ask yourself whether working from a dedicated office or having entire teams working remotely on a permanent basis makes sense. You'll want answers to other questions as well, including:
Does your company require a phone system?

Will your employees use their own devices, or will you need to provide cell phones?

What internet package will work best for your needs?

How many tablets, laptops and desktop computers do you estimate you'll require? 
Make a list that includes the specific software and any additional hardware, like printers or accessories, that you'll need. With an idea of what's needed and what is most important, you can better determine which vendors can best meet those needs.
3. Research and Select Contenders
Word of mouth is still the best form of advertising, so begin your search by asking around about quality IT vendors. If a friend or colleague has had a good experience with a supplier, place them at the top of your list. Next, hit the web. Scour individual vendor websites to get a feel for the supplier and utilise Google Reviews. 
Even a negative review is helpful — more than 82% of shoppers seek out negative reviews when researching a company or product — because it provides a sort of worst-case scenario. Indeed, both good and bad reviews can help you glean a general idea of a supplier's business practices. As such, look for suppliers whose beliefs seem to jibe with your own, and short-list those that appear to be a cultural fit for your company. 
Once you have your top three to five contenders, create a service level agreement for each vendor that expresses what you expect from them. Detail specifics like how representatives should behave, dress and conduct business. Moreover, having your suppliers sign a service level agreement alleviates any questions about what is expected in the business relationship.
4. Negotiate the Best Partnerships
To negotiate the best deal, determine the total cost for each supplier. Each one should offer pricing scenarios for varying contracts and can estimate annual contract costs. Be certain you understand what you're getting for your money and that the least expensive vendor isn't the automatic winner. What will be your net investment in technology? Later on, you may need to update your software. So, what additional charges might that entail? Clarify what ongoing costs may arise for customisations, then begin the bottom-line negotiation with the most reasonable vendor.
It's Time to Get to Work
After gaining an understanding of your industry, listing your business priorities, researching your options, and negotiating your bottom line, you should feel entirely confident choosing the right IT supplier with whom to partner. All that's left to do is make your decision and get to work.