4 High-Paying Jobs That Don't Require a Degree
Wondering where the next fork in the road will lead? Below, we discuss four high-paying and rewarding careers that won't require a college education.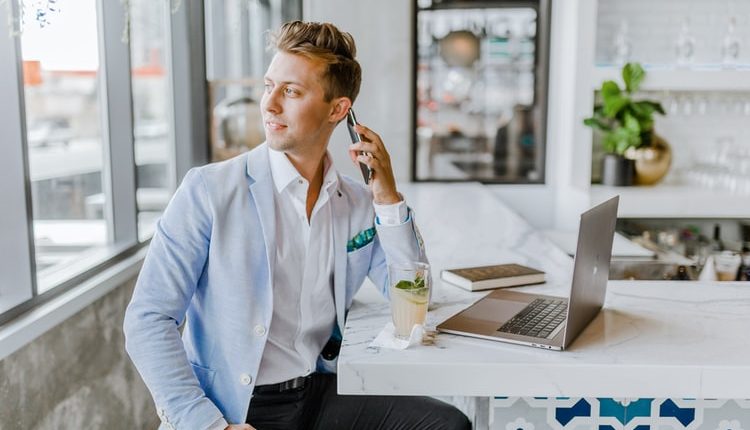 For those who elected not to go to college, it is all too common to attribute that sense of displacement – a sense that descends quickly upon us when we stand at a crossroads in our professional lives – to the fact that we did not dedicate years of our life to the pursuit of a degree.
Whether we feel we have outgrown the role we have worked for a few years now, or the entire industry, it is very easy to believe that, were we to have that diploma framed on the living room wall, making those momentous, career-defining decisions over the next step forward would be simple.
Of course, deep down, we are all aware that this is not the case, and that almost everyone will, at some point in their lives, begin to question whether they are working in the right job or not. Sometimes, it is a question of fulfilment – others, money, and the extent to which we can earn it without moving onto new things.
Still, with so many job applications requesting a college education, it's common to feel a little alienated by the job market – and as though college graduates simply have more options for high paying jobs. We can feel let down by our own resumes, which – in spite of the years we have poured into our professional experiences – still seem to suffer a glaring omission.
This need never be the case, however, and earning a good living is not dependent upon four years' worth of college education. Here, we discuss some high-paying jobs that do not require a degree.
Journalism
Pursuing a career as a journalist means pursuing those topics and areas of life that most interest you – something that will pay dividends, even before you take the potential earnings into account. And, while many journalists boast college-grade accolades, big names in the business like Caitlin Moran offer living proof that it is not a criterion for a successful career.
Pursuing a career as a journalist means pursuing those topics and areas of life that most interest you.
The best thing a budding journalist can do is write – and, of course, put that writing where people will see it. Focus on the topics that ignite a spark of creativity within you, whether that's politics, sustainability, music, sport – you name it. Next, begin building your own resume website and use it as a space in which to curate your professional accomplishments together – and, of course, attract the attention of potential employers.
According to some statistics, around 70% of job openings are never posted online – a fact which should encourage anyone entering into the job market to get proactive, and make themselves known to the headhunters and employers waiting to be impressed.
Photography
Yes, you can now opt to pursue a degree in photography, but this is nowhere near a prerequisite for a successful career with this medium. Not only is it an incredibly rewarding career with plenty of scope for travelling to highly coveted destinations and exploring your own creative freedom, but the work is steady (even as a freelancer) and, provided you dedicate yourself to continuous improvement (and invest a good portion of your earnings into top-notch equipment) you can charge a high price for your services.
The stakes are, of course, very high in this industry, as you only get one chance to snap the perfect shot. For this reason, many people choose to intern with someone who has more experience before embarking on a solo venture. You will also need to dedicate plenty of time to learning how to use a camera properly – and, of course, building up a unique and professional portfolio to exhibit to prospective clients.
Accounting
Accounting is well known for providing workers with a good paycheck each month, but many people are surprised to learn that you needn't commit your youth to burning the midnight oil in a college dorm room in order to become an accountant.
Training to become an accountant does take time – and you may need to pick up a qualification or two along the way, such as the AAT (Association of Accounting Technicians). Working in the financial sector is a great decision, as you will always be offering an essential service to your clients.
What's more, you can choose to enter into a firm, or work on a freelance basis once you're fully qualified, which gives you plenty of options going forward.
Human Resources
HR plays an indispensable role within workplaces around the world, and you needn't have a degree to enter into this line of work. Once again, there will always be a demand for experienced, professional human resources reps to ensure that offices and other professional spaces are operating with the interests of their employees in mind – and that the day-to-day administrative duties are fulfilled.
In the US, the average HR rep salary is just over $50,000 a year. This offers an excellent, steady line of work with the potential for personal and professional growth along the way.