Toshiba CEO Resigns Amid $20 Billion Buyout Bid
Nobuaki Kurumatani has stepped down as Toshiba mulls a buyout offer from his former employer.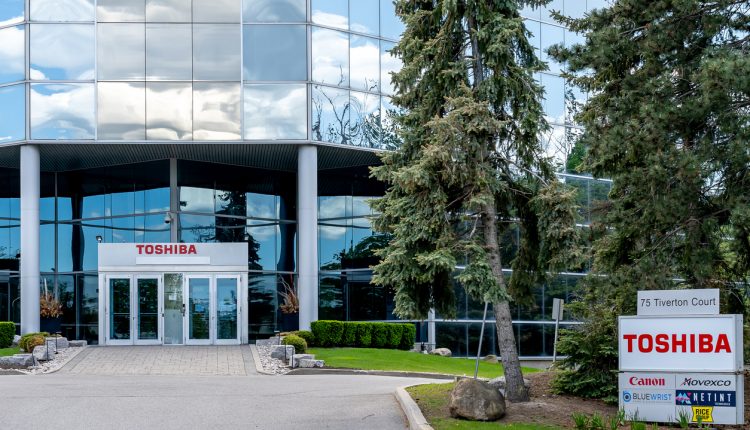 Toshiba president and CEO Nobuaki Kurumatani resigned on Wednesday as a buyouot offer from a private equity firm stirs controversy at the conglomerate.
A statement from Toshiba gave no reason for Kurumatani's resignation, though he has recently faced criticism from shareholders over a buyout bid from CVC Capital Partners, a firm where he formerly headed Japanese operations.
CVC's bid is reported to be in excess of $20 billion. Rival private equity firms including KKR have reportedly urged Toshiba to consider multiple offers, with Hong Kong-based firm Oasis Management slating CVC's bid as "far below fair value".
Toshiba has declined to comment on the potential bidding war, though board chairman Osamu Nagayama said in a previous statement that CVC's offer had been "completely unsolicited and not initiated by Toshiba".
Kurumatani's resignation comes ahead of a meeting on Wednesday that, sources told Reuters, would discuss removing him.
Shares in Toshiba were up more than 6% in morning trading on Wednesday following reports of rival bids for the company and the appointment of chairman Satoshi Tsunakawa to succeed Kurumatani as representative executive officer, president and CEO.
Kurumatani's resignation follows a tumultuous period at the company, which only recently managed to regain its spot on the first section of the Tokyo stock exchange after restructuring. Kurumatani also clashed with shareholders on a separate matter last month, attempting to thwart a motion for an independent investigation into "shareholder suppression" at 2020's company AGM after an internal probe found no evidence of executive pressure.
Should the company accept CVC's bid, or a larger offer from a rival, it would make for Japan's biggest ever leveraged buyout if cleared by regulators.