Graphene Pioneer's Plans to Take Over the Global Industrial Markets
We caught up with Mike Bell, who has recently commenced as CEO of First Graphene (ASX:FGR) – a company that pioneered a process to create commercially viable graphene, a sought-after material that is being used to enhance a wide range of products.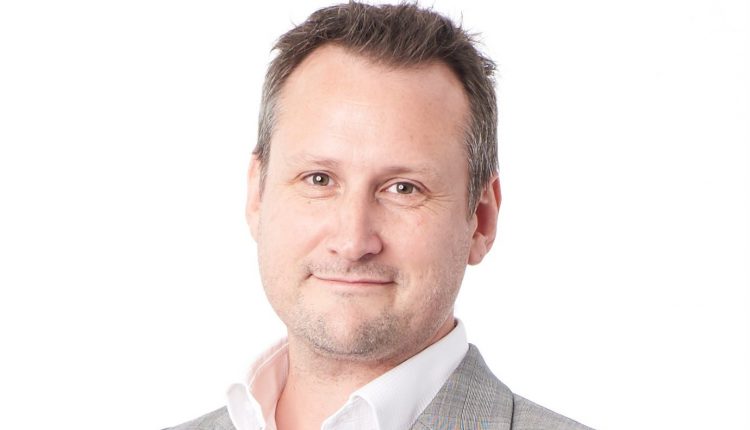 Graphene has been touted as a wonder material since it was first created on a laboratory bench in 2004.
Consisting of carbon, just a few atoms thick, it adds tensile, compressive and flexural strength, thermal and electrical conductivity, and even fire retardancy to a broad range of polymers, rubbers and elastomers, paints and concrete-based products.
For the next decade, the issue was how to move it off the laboratory bench and into commercial production. Quantity and consistent quality posed ongoing difficulties.
That was until ASX-listed First Graphene pioneered technology that used abundantly available, high-grade graphite as feedstock. The company now manufactures tonnes of its PureGRAPH® range of graphene additives each year and ships it around the world to be used by manufacturers of a broad range of industrial and leisure products – from mining wear liners and safety boots to oyster baskets, boats and swimming pools.
First Graphene is also making inroads with concrete and paint manufacturers.
Chief Executive Officer Mike Bell joined the company earlier this year, following the retirement of the company's founding CEO.
The appointment came at an opportune time for the company as it transitioned from comprehensive R&D to a strong focus on global sales and marketing.
"First Graphene is ideally positioned as the world's leading provider of graphene additives to capitalise on soaring global demand," Mr Bell explains.
Commercial growth is an area that Mr Bell knows well. He previously worked as Senior Vice President for Singapore – based ST Engineering and prior to that, as General Manager of global shipbuilder Strategic Marine.
Earlier in his career, the New Zealand native was part of the team responsible for the expansion and significant global growth of telematics provider Navman Wireless, which was subsequently acquired by Danaher Corporation.
Mr Bell believes that there is considerable opportunity in global markets for graphene and since taking the reins in January, he has set about building a commercial team to spearhead opportunities in a number of key sectors.
"While the early narrative around graphene focused largely on applications in high-tech areas like electronics and energy storage, there's a far bigger market opportunity in industrial applications," Mr Bell said.
"First Graphene is certainly active in some of those 'sexier' applications for our product, but our core focus is on integrating graphene into composite materials, rubber and concrete.
"Concrete is the second most commonly used commodity in the world behind water, and we've developed ways to incorporate very small amounts of graphene that are showing vast improvements in strength, flexibility, water resilience and thermal properties, leading to an overall reduction in the amount of cement used and subsequent reduction in CO2.
"We can achieve the same strength with 30% less concrete, reduce corrosion and reduce cracking that occurs due to uneven thermal conductivity through standard concrete."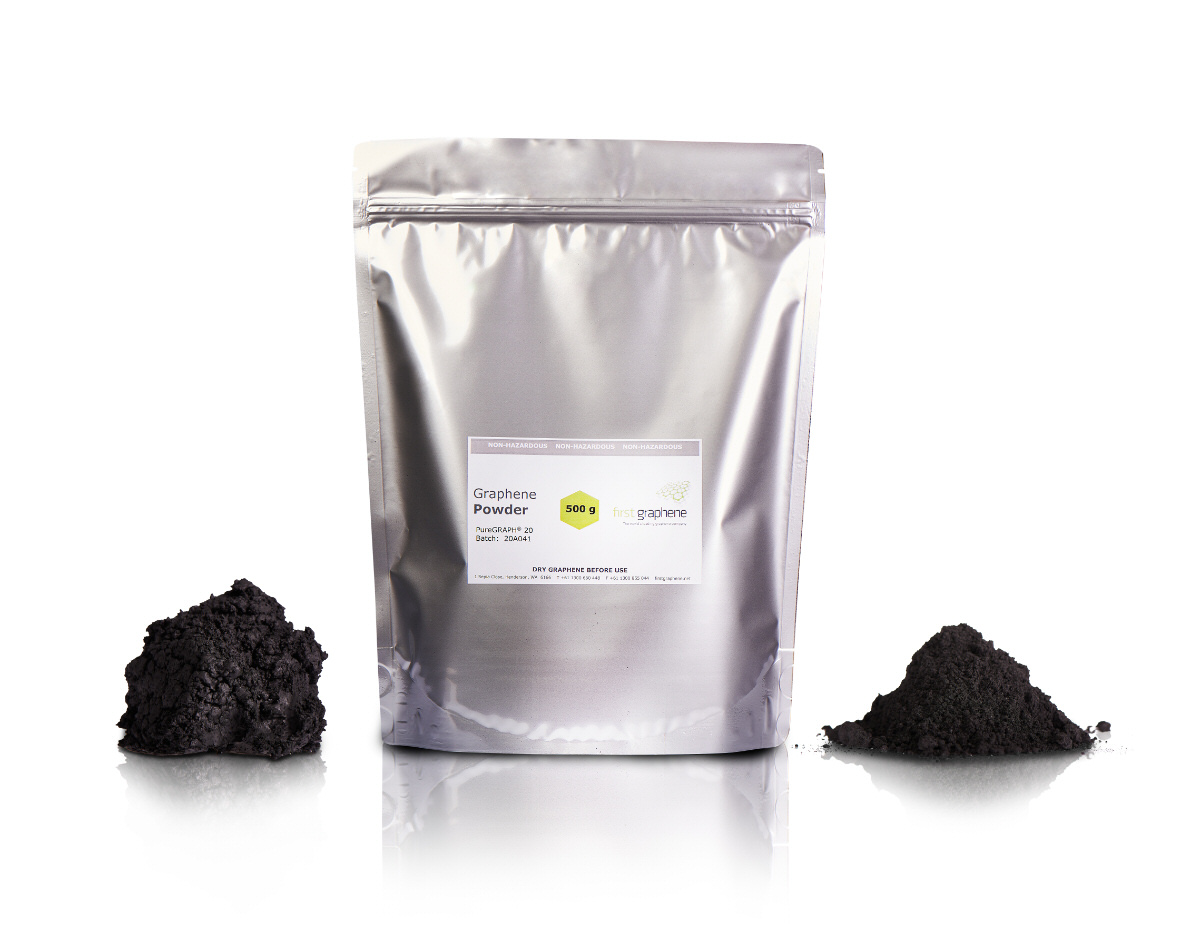 The company is working with manufacturers of composite products such as boats, swimming pools and surfboards, with a number of clients on the cusp of launching new graphene-enhanced lines.
Considerable work is underway in the mining sector, with extended life and fire-retardant wear liners and mineral screening panels in advanced trial and implementation stages. There is also a line of safety boots due for global release in the coming months, and a range of graphene-enhanced paints that provide fire retardancy and enhanced weather resistance.
First Graphene is also working with an oyster farming enterprise to test graphene-enhanced grow baskets for use in waters off South Australia and Tasmania.
While most industry sectors could gain advantages from graphene, Mr Bell says the company is also looking at downstream opportunities, including working with rubber and polyurethane suppliers.
"Our intention is to work at the source, ensuring masterbatch producers can supply manufacturers with graphene-enhanced options," he said.
"Coupled with a dedicated focus on the global concrete industry, that could take our supply agreements from tens of tonnes to tens of thousands of tonnes a year.
We've recently bolstered our commercial team with a number of subject matter experts to work on core industry verticals at a global level, including appointments catering for the composites and plastics, concrete, marine composites and windfarm markets."
First Graphene has a global presence, with its first manufacturing facility in Western Australia, an R&D team based at the Graphene Engineering & Innovation Centre (GEIC) at the University of Manchester in the UK and continued growth of its worldwide commercial team.
As new commercial opportunities come to fruition, Mr Bell says the intention is to build manufacturing facilities in key locations around the world.
"Europe is certainly a key focus for graphene given its advanced manufacturing and better understanding of its applications," he said.
"However, we've also recently announced agreements with key partners in Asia and South America."
A Memorandum of Understanding was signed recently with Brazil-based steel manufacturer Gerdau S.A. which will become the exclusive distributor of PureGRAPH® products in Brazil, other South American territories and potentially the USA.
While the focus on commercial opportunities is at the top of the agenda for Mr Bell, the company continues its world-leading research and development.
First Graphene holds patents over an innovative process to convert petroleum feedstock to high purity graphite and graphene for use in battery technology. The key by-product is "green" hydrogen with no carbon dioxide emissions as there is no combustion involved.
"We are still in a prototype testing phase but the process is proving to be highly robust and controllable," Mr Bell said.
"With natural graphite being listed as a critical raw material by the European Union, the ability to manufacture such high grades from a single-step process places First Graphene in good stead to secure significant opportunities in the future.
"It also provides a path into the high-value electric vehicle market for petroleum producers, opening new revenue streams as the global demand for petrol and diesel-powered vehicles declines."
The company is also advancing research and development in the supercapacitor space, working with a range of research partners to identify commercially viable solutions.
First Graphene is focused on improving sustainable outcomes across multiple industries. Mr Bell says the company utilises the highest-grade graphite available which involves minimal purification and produces almost no waste in the process of conversion to graphene.
"Our focus is on minimising waste at every step in the value stream, from responsible mining and mineral processing operations right through to extending the functional life of products that incorporate our PureGRAPH® additives," he said.
"We are also involved directly in the renewable energy sector, not just in terms of energy storage applications for the electric vehicle market, but also in developing graphene-enhanced turbine blades for wind farms.
Mr Bell has no misconceptions about the mammoth tasks ahead but says First Graphene has a prime first-mover advantage.
"The company is the world's only manufacturer of commercial quantities of consistent grade graphene and we have an enormous opportunity to capitalise on that position," he said.
"In addition, we have the best research and development people globally and access to the world's best facilities at GEIC, which means we can carry out advanced R&D and work with customers through the entire development lifecycle, from devising the most appropriate graphene formulations for the application, to advanced testing."