Elon Musk's SpaceX Launches Astronauts on Recycled Rocket
The Crew-2 Dragon capsule was launched safely for a second time, carrying four astronauts to the ISS to begin a six-month tour of duty.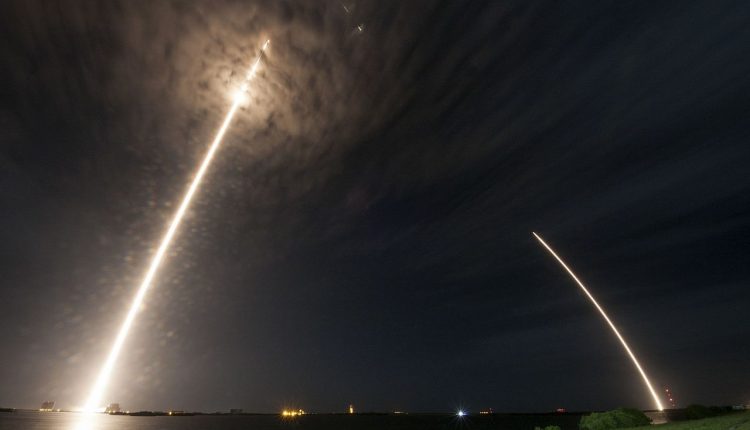 Elon Musk's SpaceX has successfully launched an international team of astronauts into space using a recycled rocket.
The Crew-2 Dragon capsule was launched from the Kennedy Space Center in Florida atop a Falcon 9 rocket, carrying American astronauts Shane Kimbrough and Megan McArthur, French astronaut Thomas Pesquet and Japanese astronaut Akihiko Hoshide.
Lift-off occurred at 05:49 EDT (10:49 BST). The crew is expected to arrive at the International Space Station on Saturday and commence a six-month tour of duty.
In its May 2020 test run, the Crew-2 Dragon craft underwent the world's first ever crewed orbital spaceflight by a private company. The spacecraft was also the first ever reusable human capsule launch and entry system to be sent into space, meaning it has made history for a second time today as the first system of its kind to be used in a second spaceflight.
The milestone is an important one for SpaceX, being the third time the $74 billion company has spent humans into space. The successful launch follows another triumph last week as the company was awarded a contract from NASA to land a crew on the lunar surface under its Artemis programme.
The lander to be used will be based on SpaceX's Starship craft, which is currently in the prototype development stage. The total value of the contract awarded to SpaceX was $2.89 billion, and It is expected that the Artemis programme will see the first moon landing by a female astronaut.
Also competing for the contract was Blue Origin, the aerospace venture headed by Amazon founder Jeff Bezos, as well as Alabama-based Dynetics.