Top Corporate Governance Trends for 2021
The COVID-19 pandemic and social justice movements have had far-reaching impacts on business and society around the world and in many ways, 2020 and 2021 have prompted the world to reach a turning point.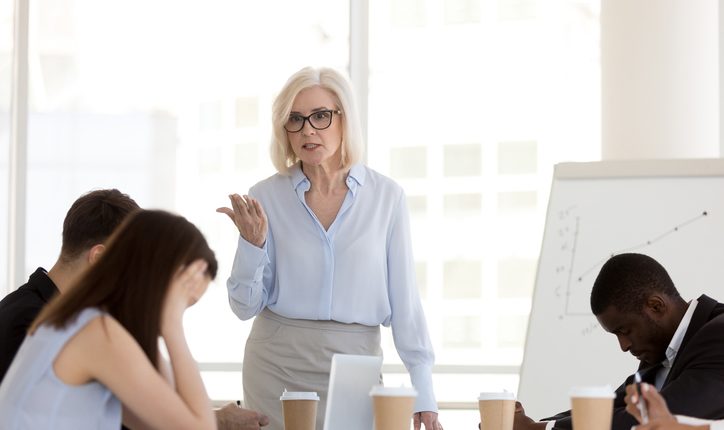 This year, as in the previous five years, Russell Reynolds Associates interviewed over 40 global institutional and activist investors, pension fund managers, proxy advisors and other corporate governance professionals to identify the UK corporate governance trends that will impact boards and directors in 2021. Read on to find out what they are.
The corporate governance trends vary somewhat across regions, but corporations globally are experiencing a reckoning around their role in society and consumers are demanding change. The expectations of the independent directors who oversee corporations have never been higher. In the UK, the environment, diversity, equity and inclusion and social top the trends for 2021.
Climate change and other environmental priorities
Recognising the current absence of global standards on non-financial reporting, the Financial Reporting Council (FRC) has encouraged UK companies to report against both the TCFD and SASB metrics as an interim step. Companies have until 2022 to comply on a voluntary basis and until 2025 to comply with the TCFD's climate risk disclosure recommendations on a mandatory basis.
Due to the long-term risk of climate change, we expect to see more companies prioritising this in accounting statements and financial reporting this year. For investors, engagement on climate change is still the preferred approach, but if this does not bear fruit in 2021, then we can expect to see an escalation to voting in 2022. Current campaigns for investors to have a "say on climate vote" may gain traction more quickly. As the UK hosts COP26 in the fall and works to keep pace with the EU's Green Deal, we anticipate particularly keen political interest in what UK companies do and are already seeing this rising up the agenda for businesses.
Diversity on boards
In 2017 the Parker Review set a target for each FTSE 100 and FTSE 250 board to have at least one director of colour by 2020 and by 2024, respectively. An update published in February 2021 showed that over the last year, the FTSE 100 has recorded its largest annual increase in the representation of women at the boardroom level and in senior leadership positions since the Review began. This can be attributed to the increased spotlight on social justice protests in the UK and around the world.
Investors have also set their own voting policies in line with Parker. LGIM wrote to each FTSE 100 company without an ethnically diverse director outlining its intention to vote against the nominating committee chair (usually the board chair in the UK system) in 2022 if the Parker target is not met.
Better progress has been made on gender diversity. The Hampton-Alexander target for the FTSE 350 (33% women) was achieved in November 2019, one year early. The next step needs to go beyond female representation, and instead focus on female board leadership. We need more female Chairs, CEOs and CFOs in the boardroom making key decisions, and this can only happen if more women make it to Executive Committees – the launchpad for these successor roles.
Achieving diversity and practising inclusion is now clearly recognised as a driver of productivity and better business outcomes. In this next phase, we must also put into practice the lessons we've learned from the gender diversity drive and apply the strategies that have worked to the task of increasing the ethnic diversity of boards.
Social justice, equity and inclusion
The pandemic forced the "S" of ESG (environmental, social and governance factors) higher up the corporate agenda as companies sought to reassure stakeholders that they took the safety of their workers and communities seriously. The "S" of ESG is currently the most important focus in the UK context. Companies, particularly those that received support via the government's furlough schemes, are facing heightened expectations around social responsibility. Investors are keen to see how companies treated their employees, suppliers and customers through the COVID-19 crisis.
Boards will also be expected to demonstrate how they have considered employee interests in decision-making. Disclosing data around employee engagement, pay ratios, employee turnover and workforce composition over time will be the new standard. There is also a strong appetite for ethnic diversity statistics, but in the absence of a UK equivalent to US EEO-1 data, companies will need to devise mechanisms for employees to self-report.
Remuneration scrutiny
The key question that UK companies will need to answer in the 2021 reporting season is: Where there was a change in the outcome of the remuneration process as a result of COVID-19, what was the decision-making process behind it? If stock price has become dislocated from operational outcomes, how is this communicated and accounted for in compensation metrics? Remuneration committees will face continuing pressure to include ESG and HCM metrics in targets.
Shareholder rights and proposed solutions
The 2018 UK Corporate Governance Code took effect only for companies with a fiscal year starting after January 2019, making this year's reporting season the first real test of adherence. To date, Glass Lewis has noted a relatively high level of non-compliance with several of the more controversial new provisions (e.g., the nine-year tenure limit for independent chairs) despite generally improved reporting and disclosure.
Despite one of the most challenging years to date, the COVID-19 pandemic has forced companies around the world to adapt operations in the minutest of timeframes (something many thought would never be possible) and has brought social issues to the fore. As the vaccination programme surges on, and we hope to emerge from the pandemic soon, one thing we can be sure to see is the continued focus on human and environmental issues and we can expect these to take precedence over more traditional governance topics.
Find out more at www.russellreynolds.com