Stripe Becomes America's Biggest Startup, Worth $95 Billion
The payments business has become Silicon Valley's most highly valued private company, tripling in less than a year.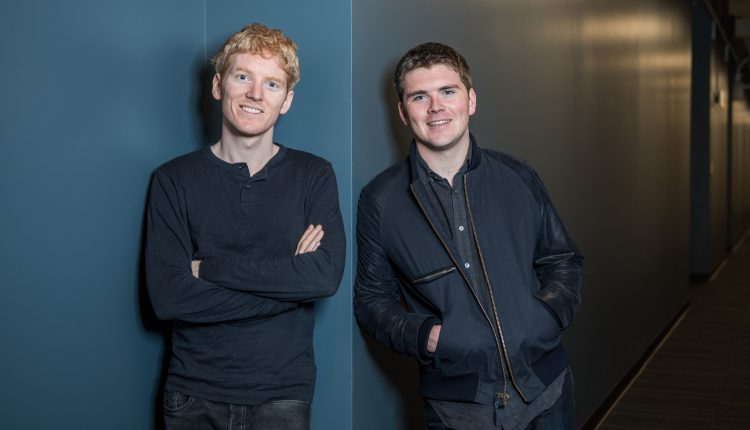 Digital payments firm Stripe has received a $95 billion valuation after its latest fundraising round, becoming the most valuable private business to be launched in Silicon Valley.
In a statement, Stripe announced that the company drew $600 million from investors including Allianz X, Axa, Bailie Gifford, Fidelity, Sequoia Capital, and Ireland's National Management Agency. With the completion of this funding round, Stripe's valuation has now tripled in less than a year, having been valued at $36 billion after a funding round that concluded in April 2020.
Stripe was founded by brothers John and Patrick Collison, aged 30 and 32 respectively. The brothers were born in Tipperary, Ireland, before moving to the US to study and founding Stripe in San Francisco in 2010.
The brothers were already paper billionaires prior to their next funding round, with Forbes estimating that both were worth $3.2 billion prior to its completion. Their personal wealth is now expected to soar; the Bloomberg Billionaires Index estimates their net worth at $11.4 billion.
Stripe said that it will use the latest capital it has raised to invest in its European operations, particularly its Dublin headquarters. The move is being made in response to "surging demand" across Europe, according to the company, which operates in 31 European nations and 11 others outside the continent.
"We're investing a ton more in Europe this year, particularly in Ireland," said John Collison, president and co-founder of Stripe. "Whether in fintech, mobility, retail or SaaS, the growth opportunity for the European digital economy is immense."
In a tweet, Collison said he expected 1,000 new jobs to be created in Stripe's Dublin headquarters over the coming five years. The company also expects to use its new funds to bolster its global payments and treasury network, expanding the software and services it offers to client businesses.