How to Create Value at Every Turn
It all starts at the top. The board must recognise the increasingly diverse role played by the CFO and how it can empower the business.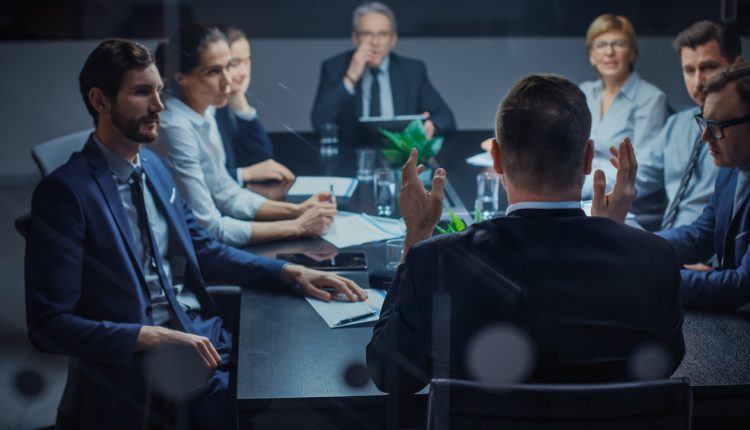 CEO Today hears from Nick Jackson, President of CIMA and Finance Transformation Leader at Oracle, as he explores the value of the CFO and the crucial role they play in every aspect of a company's management.
Boardrooms have traditionally been seen as siloed groups of specialised professionals, whose remits and responsibilities rarely cross over. The CFOs were the numbers people, their role rooted in providing stewardship, making sure company finances add up and money flows properly. That said, the decisions they make have always been critical to the health of the business as a whole.
Boards are realising the importance of this more and more. The role of CFOs today is increasingly merging and intertwining with that of CEOs. Both are involved at a strategic level, and engaged in business decisions right across their organisation. The traditional lines between different areas of business have been eroded, and the CFO's responsibilities now go well beyond the bottom line – into environmental, social and governance (ESG) aspects, cybersecurity, people operations, and many other areas. Companies are recognising that operations which fail to demonstrate how their actions match their rhetoric with regard to topics like ESG can face significant reputational risk.
CFOs need to become the masters of many trades if they are to ensure the business thrives. Managing this successfully requires the right toolbox – from boardroom allies and dependable finance teams to growing skillsets and new technologies. This must be able to support everyone, everywhere, and help the CFO both to find and create value throughout the business.
The role of CFOs today is increasingly merging and intertwining with that of CEOs.
Leading the ESG charge
Gone are the days when business leaders could simply focus on making money. Today, ESG issues are on everyone's lips, and the level of commitment and attention paid to them can make or break a firm. The pandemic has put pressure on every area of business, including increased scrutiny on supply chains and policies around worker welfare. Climate change is no longer peripheral but front and centre. The impetus to address these issues has traditionally come from above, be that the government or bodies like the UN. While this influence is likely to only grow further, now is the time for individual companies to be self-driven, with CFOs behind the wheel.
Being on the front foot is crucial when addressing these issues. Business leaders must take practical steps to show their genuine commitment and understanding of the issue at hand. To do this, CFOs need to integrate ESG into the broader business agenda. By building it into their core reporting, firms can effectively show the real impact and extent of the actions they take, providing assurance to regulators, shareholders and other stakeholders. This requires a joined-up approach between financial and non-financial data, where, for example, every investment is consistent with moving away from fossil fuels, ensuring fair treatment of workers in the supply chain, or using only sustainably sourced materials. Having this data accessible across every level and department of the business is the only way to ensure a unified and informed stance.
Now is the time to demonstrate to stakeholders that the C-suite is committed to this shift. CFOs have the perfect skillset to do this with their extensive expertise in telling a story with numbers and data. Dialogue must be informed by robust information, which can subsequently provide clarity and visibility into ESG initiatives.
Business leaders must take practical steps to show their genuine commitment and understanding of the issue at hand. To do this, CFOs need to integrate ESG into the broader business agenda.
Master of data
It's not enough to have vast amounts of data at your fingertips, it has to be high quality too. In areas like ESG, CFOs need the authenticity of their data to be beyond reproach, not just for reputational reasons but for compliance. For this reason, finance is moving into the world of data science. No longer are their roles just about cost cutting, maintaining cashflow and executing on payroll. They are stewards – and masters – of data, responsible for ensuring data coming in and out is valid, accurate and reliable, and that it is used to report objectively and responsibly.
Being held to such rigorous standards is no small task and no small responsibility. Even the best finance professionals are, at the end of the day, human. However, tools exist that can prevent human error from undermining their commitment and hard work. Artificial intelligence and machine learning, built on top of solid cloud infrastructure, can take care of the most menial, time consuming and error prone work facing the CFO's team. Whether it is automating forms, processing raw data, or finding patterns almost invisible to the human eye, this can free up finance professionals to spend their time where it is most valuable: creating and executing a strategy based on these insights. In this situation, the CFO's responsibility is no longer to simply get through the data, but to find meaning and value from it.
Avoiding reputational damage
While accurate data can create a lot of valuable insights for a company, inaccurate data can quickly undermine a company's performance, strategy and reputation. In sensitive areas such as ESG, a misstep such as failing to account for a problematic part of the supply chain can put the whole company at risk. Reputational damage almost invariably leads to stakeholder distrust and financial repercussions both in the immediate and longer terms. For instance, investors may look elsewhere if they think that the leadership of the company is not truly committed to sustainability.
These risks are not limited to ESG. Cybercrime is becoming increasingly sophisticated as technologies become more advanced. This is contributing to the finance team's greater involvement in cyber security. Companies cannot afford a breach of sensitive company information. Even if it doesn't necessarily result directly in financial loss, it will damage brand perception. Loss of investors, income streams and consumer confidence are all at stake if it appears that the company has failed to take appropriate steps to safeguard their organisation. Loss of trust means loss of value.
Helm of decision-making
For too long, finance has been seen as a back-office function, underpinning but separated from day-to-day business. It's time to do away with these perceptions and recognise the crucial role the CFO and finance team play in underpinning the entire operation, from aligning interests against ESG frameworks, to rigorous data management and risk mitigation. Companies are at a far greater risk of being caught out without good data, supporting technologies and someone to oversee it all.
Success and reputation are more closely intertwined than ever before. The CFO, therefore, has a responsibility to work across the business to make sure everyone is on board and compliant, every step of the way. The buck no longer just stops with the CEO – now's the time for CFOs to be at the top of the pyramid, and at the helm of decision-making across the entire business.