Fuelling Entrepreneurship & Turning Adversity into Opportunity
"Many years ago, I was challenged to write my autobiography in eight words or less," Rebecca Corbin, President & CEO of the National Association for Community College Entrepreneurship (NACCE), tells me.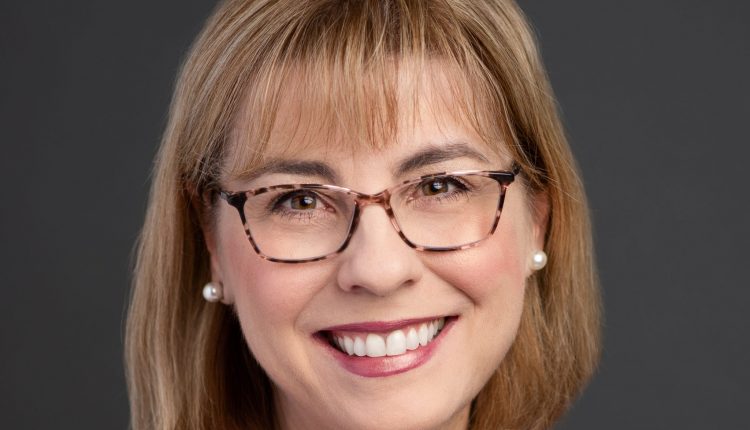 She believes that this is a great exercise for all leaders because it requires reflection and understanding that where we have been influences our communication style, comfort with risk and pursuit of opportunity. Her words for 2021? "Always curious and resilient, turning adversity into opportunity."
In January 2015, Rebecca was appointed President and CEO of the National Association for Community College Entrepreneurship. Today NACCE serves a dynamic network of colleges and universities, with a growing membership base of more than 2,000 active professionals that impact over 3.3 million students in the United States and abroad. The organisation provides professional development, funding opportunities, and a network for thought leadership anchored by an entrepreneurial mindset that advances leadership and student success. NACCE partners with foundations and large corporations to help them realise their social responsibility missions through effective project management of large grants with over 75 colleges participating. The association also tells and shares stories – through a quarterly magazine, bi-weekly e-news, blogs, webinars and podcasts – to demonstrate how business can be directly involved in solving complex problems such as racial and societal inequities through community college entrepreneurship.
Tell us about your career path. What brought you to NACCE?
NACCE became known to me in my role as the Vice President of Institutional Advancement for Rowan College at Burlington County (RCBC). As my responsibilities increased at RCBC and following the financial crisis of 2009, I became responsible for overseeing high-tech business incubators, career services, and workforce development, in addition to running the college foundation. NACCE provided me with a network of collaborators from across North America that included presidents, administrators and faculty who wanted to be more innovative in the space of higher education and in their communities. As I learned more about entrepreneurship and how it could both accelerate student success across all academic disciplines and equip college leaders with the mindset and skill to tackle the most daunting challenges, I was hooked. So much so that I went back to Wilmington University and earned a doctorate focused on organisation leadership and innovation, focusing on entrepreneurship in higher education.
When the former CEO of NACCE stepped down and the search for her successor began, I saw the great potential to lead and to grow an organisation that could profoundly impact the delivery of higher education and create new resources and services that did not exist at that time. At the same time, I knew that successfully running and growing a national organisation would require an exceptional staff working alongside a strong and respected board of entrepreneurial community college presidents.
Shortly after signing my first three-year contract with NACCE, reality set in. With an annual budget of $1.2 million, NACCE was facing a financial challenge and opportunity, as more than 40% of grant-based operational funding was quickly coming to an end. It was time for bold action. There were moments during this time that I questioned if leaving the safe harbour of RCBC was the right decision, but the move to NACCE into waters unknown opened doors and opportunities that were beyond my wildest expectations. For example, I was able to visit The White House twice during the Obama administration – once to meet with leaders from the Office of Science and Technology Policy and once again during Women's History Month, for a special reception hosted by President Obama that included female leaders from the Civil Rights Movements, entrepreneurs and philanthropists. Through these meetings and subsequent engagements, NACCE became more deeply involved in the Maker Movement, STEM education, and thought leadership related to equity, diversity and inclusion.
In my work, we teach people about effectuation – a term coined by researcher Saras Savasvathy at the Darden School of Business at the University of Virginia. The first tenant of effectuation (also known as entrepreneurial mindset) is looking for one's 'bird in hand.' In my case, during my early days at NACCE, this meant looking to diversify our revenue base and the value that we could provide to our members. Not everything we tried worked, but by committing to and leading with an entrepreneurial approach, we have not only survived but we are thriving with exceptional new services, advancements in both branding and storytelling, and an increase in partnership and network. It was equally essential and important to develop a trusted and transparent relationship with the NACCE Board of Directors. They were stalwart in their support of me in the lean early years and even more so recently with my plan to hire new staff and open a new headquarters. Since I began this journey, NACCE's annual budget has grown to $8.3 million and our membership has increased by nearly 20% – and there's growth on the horizon still, despite a global pandemic and looming economic recession.
Not everything we tried worked, but by committing to and leading with an entrepreneurial approach, we have not only survived but we are thriving with exceptional new services, advancements in both branding and storytelling, and an increase in partnership and network.
With the COVID-19 pandemic, the economic turbulence it's caused and climate change, we're certainly living in a weird time. How has NACCE reacted to this environment?
The pandemic and economic decline in 2020 disrupted my organisational plans in many ways. NACCE ended 2019 in a very strong financial and programmatic position. In the third quarter of 2019, I signed a two-year lease for our new corporate headquarters in Cary, North Carolina and hired additional staff to help with the volume of travel and planning associated with events scheduled all over the United States.
Very quickly, as the world began to lock down, I reached out to NACCE's Executive Committee to get their support and to develop an emergency plan for sustainability. The plan included not laying off any staff but ending nearly all consultant contracts, reassigning duties to the NACCE team. We also quickly adapted to Zoom and began learning how to conference with each other and with our members virtually. Importantly, I connected with our largest partners to assure them that we were prepared to pivot and continue to deliver services safely. We were fortunate that our partners supported us 100%. By the summer, we had taken our maker's community conference virtual, with opportunities to experience making at home, and agreed to provide virtual event services for a non-profit partner. In October of 2020, NACCE held a series of professional development events that included a Leadership Summit in Nashville, TN with 50 people participating in person, and more than 600 participating virtually.
What are the most important lessons that leading NACCE has taught you?
NACCE has taught me the importance of building a strong team of leaders that possess qualities of exemplary character and integrity. Creating and maintaining a positive learning culture takes work and good habits. We also have created a culture of coaching at NACCE. I spent 2020 with a business coach who challenged me to commit to at least three hours of 'executive time' away from the office to gain clarity about the vision for NACCE. In 2021, our team of directors under the leadership of our vice president are engaging in a six-month organisational effectiveness coaching experience where they are focused on collaboration and trust. NACCE's vision is clear, and the future is bright because of that clarity.
What are the benefits of higher education for business creation?
Many colleges have degree or certificate programs for would-be entrepreneurs and the open-access inherent to community colleges allows people to more easily obtain information, mentoring, and in some cases seed funding, to create or expand businesses regardless of their age, educational attainment or socioeconomic status. In return, higher education benefits by increased enrollment and mission fulfilment as they serve their communities. In the United States and beyond, support of small businesses, and particularly the sharp spike of newly created ones during the pandemic, is essential to our economic recovery.
You've recently worked with the Small Business Administration, offering advice on how to inject innovative and entrepreneurial thinking into business recovery and startups. What were the tips you offered?
After the 2020 election, Isabel Guzman, recently confirmed by the US Senate as Administrator for the Small Business Administration (SBA), reached out to me for some recommendations on what might be done from days one through 100 to make the SBA more responsive to our nation's economic decline. My team and several of our members – including Chip and Stuart Weismiller, philanthropists and founders of the Everyday Entrepreneur Venture Fund (EEVF) – ideated on how we the NACCE network could support the SBA.
In recent meetings with the SBA, we learned that the Biden-Harris administration will embrace a Navigator model of support that is working effectively in the state of Illinois. Thinking about how the NACCE mission and network aligned, we proposed three possible pilot projects that could be initiated quickly, measured for impact, and scaled:
Partner with NACCE, first in North Carolina, to focus on the surge of newly created businesses during the pandemic, many by people of colour and women, to provide support and training. Based on EEVF data, we believe we can lower the first-year business failure rate by at least 10% and the five-year failure rate by 20%.
Partner with NACCE to expand the mentoring component of SCORE to include entrepreneurial mindset training and business planning. Additionally, focus on expanding the pool of mentors to include more people of colour. NACCE could support this through our Equity and Diversity Center of Practice.
Organise a national task force that explores innovative ways that the SBA can partner with other national organisations to leverage existing assets to expand the impact of SBA and businesses created. I have volunteered my leadership to the effort and am committed to providing organisational support for operations.
Tell us about your upcoming podcast Making Our Way Forward, and the recent launch of your new book, Impact ED.
Our new book, Impact ED: How Community College Entrepreneurship Can Create Equity and Prosperity was published in December 2020 with the intention of providing a roadmap for rebuilding the US economy – 50 States to 50 Nations. It was launched with the opening of NACCE's Global Entrepreneurship Center of Practice. The book has sold in over 40 states and countries across the world. With mid-February designated as National Entrepreneurship Week in the US, we hosted a series of events highlighting the themes and action strategies in the book. This included the launch of our new podcast, Making Our Way Forward. We share the stories of everyday people in rural and urban communities who are overcoming obstacles and creating solutions to problems, whose work is supported by colleges. Our focus is to support and celebrate unlikely entrepreneurs – immigrants, veterans, people of colour, women, those over the age of fifty, and people in rural communities and others without access to traditional capital. The book and the podcast are invitations for everyone to get involved in NACCE's work as we innovate and rebuild through community colleges.
You also have plans for a Mobile Innovation Lab to launch in the spring. Tell us a little bit about it. 
"Making Our Way Forward: The Mobile Innovation Lab" is designed to address the economic injury caused by the coronavirus in the state of North Carolina, particularly in vulnerable rural areas. We have the capacity to build resiliency for the future by infusing entrepreneurial thinking and skills, accelerating technological innovation, promoting dialogue among stakeholders, and providing community support to entrepreneurs through our existing network of colleges.
Replicable in states and regions across the nation, the mobile innovation lab will further technology-based economic development initiatives that accelerate high-quality job growth, create economic opportunities, and support the next generation of industry-leading companies.
NACCE will launch the Mobile Innovation Lab in 2021, piloting the project from our national headquarters in North Carolina. By connecting all 100 counties across the state in the span of 18 months, our project team will be bringing access to technology and entrepreneurial resources and support directly into communities in need.
The Mobile Innovation Lab builds capacity through experiential learning and facilitated discussion. It will include a mobile podcast, recording and broadcast studio designed to not only capture stories of entrepreneurship and record best practices, but also to provide virtual access to all engagement events/workshops for those who prefer to engage digitally, taking the Making Our Way podcast on the road with us as we travel. The lab will provide resources that can be customised to the needs of each community, igniting quick impact and developing modules to enhance community experience and increase the scope of our work as we go. Our goal is to create a long-lasting system that will exponentially impact a larger percentage of the state's population affected by COVID-19 that includes North Carolina's 700,000 + community college students, 900,000 + existing small businesses and promotes development that has the potential to improve the overall economic health of the state and its diverse regions. This pilot has the potential to scale nationally, exponentially increasing NACCE's footprint of service and support in rapid succession.