Biotech's Potential to Transform Economies & Societies
We speak with Pierre Labbé - the Chief Financial Officer at Canadian biopharmaceutical company IMV Inc.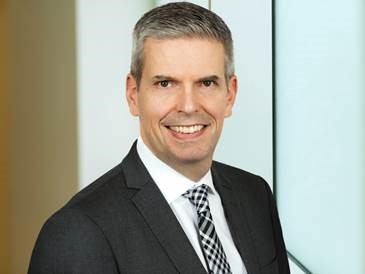 Pierre joined the company in February 2017 after more than 30 years of financial leadership roles in various industries. Since arriving at IMV, he's led the completion of six different financings raising over $120M and also played a decisive role in the listing of IMV's shares on the Nasdaq Capital Market in June 2018.
He has a successful track record in stimulating and structuring business growth of innovative companies evolving in fast-changing environments. Before joining IMV, Pierre was Vice President and Chief Financial Officer of Leddartech Inc., a world leader in LIDAR for the automotive industry.
Labbé's experience in the life sciences and pharmaceutical sector includes serving as CFO and secretary of Medicago Inc. until the completion of its privatisation following the acquisition by Mitsubishi Tanabe Pharma for an enterprise value of CAN $357M in 2013. In his career as a senior financial officer, he's participated in the development of strategic plans, financing, IPOs, and mergers and acquisitions (over CAN $1 billion in transactions). Below, we speak with him about IMV, the biotech industry and the future of cancer treatment.
What do you think the future holds for cancer treatment?
Many individuals do not respond well to cancer therapies, and many cancer treatments, including chemotherapy, are well-known for inducing severe adverse events. At IMV, we believe that everyone deserves effective cancer treatments that also respect patients' quality of life.
Our unique DPX delivery technology gives us the ability to create a new class of immunotherapy that generates targeted, specific, and sustainable immune activation with limited side effects. With this unique ability, we are dedicated to improving cancer treatment and giving everyone a chance to enjoy a long, joyful, and healthy life
Which indications are you targeting?
We are primarily focused on unmet medical needs in oncology. Our lead immunotherapy is currently evaluated in several hard-to-treat cancer indications: advanced ovarian cancer, non-Hodgkin Lymphoma, bladder, liver, and microsatellite-high tumour cancers.
So far, our lead candidate has demonstrated tumour regression with a favourable safety profile.
What is your view on the biotech industry?
The biotech industry could transform economies and societies, tackling global challenges from climate change to pandemics. New biological applications could also have a significant impact on economies and our lives. The biotech industry is already improving our response to these challenges including climate change and pandemics.
The global responses to COVID-19 illustrated substantial advances in biological science in just one year. The speed with which scientists sequenced the virus genome — weeks rather than months — and developed a vaccine — less than twelve months compared to 4-5 years before — is an outstanding example of what the biotech industry can bring to the world.
What does this mean to you as the CFO of a Canadian biotech?
I am Canadian and I am extremely proud to be able to contribute to the development of the Canadian biotech industry. The more success the Canadian biotech industry will have, the more we will see the emergence of new entrepreneurs and new companies that will support the growth of the industry.
I hope that governments are going to recognise the importance of the biotech industry as it is part of the solutions to many of the most important challenges that we will have to face in the next decades. I hope they will increase their support in the coming years.
What is on IMV's agenda for 2021?
We see 2021 as a transformational year for IMV as we continue to expand development into multiple cancer indications. We have so far demonstrated clinical activity in not just one, but four late-stage cancer indications.
We believe that our T-cell therapy has the potential to become a backbone in immunotherapy for cancers as a single treatment, in different lines of settings and with a broad range of possibilities for combination with other cancer therapies.
In 2021, we are advancing our lead compound in four indications across three clinical trials. We will also launch a first-in-human clinical trial for another immunotherapy candidate in bladder cancer and we are collaborating with renowned cancer institutes around the world to develop other immunotherapy candidates.
I hope that governments are going to recognise the importance of the biotech industry as it is part of the solutions to many of the most important challenges that we will have to face in the next decades.
How do you manage to successfully juggle the role of Vice President and CFO of IMV?
We have a great team at IMV that is working very well together. We are helping each other as much as we can to be able to accomplish our audacious ambitions.
On a personal level, I have a comprehensive and supportive family as I usually have to travel a lot (before COVID-19). Healthy habits are also important to keep up with the pace of such a competitive industry. I train at least three times a week and do my best to eat well in order to keep my level of energy high.
What are your top tips on productivity?
With my responsibilities, I am attentive when it comes to effectively and efficiently managing my time and energy. Every day, I set goals and prioritise my workload.
Work-life balance is essential to me, and with two daughters, I make sure that I carve out time to not only focus on work but to rest and spend time with my family.
What is the most rewarding part of your job for IMV?
As the CFO of IMV, I want to make sure that IMV is a world-class organisation. We are in a good position to revolutionise the treatment of cancer and change the life of patients while offering them the quality of life they deserve. I have the feeling that I contribute to a healthier world.
About IMV
IMV is a Canadian biopharmaceutical company committed to improving the treatment of cancer and giving patients with difficult-to-treat cancer a chance to enjoy a long and healthy life.
IMV is using its unique delivery technology (DPX) in order to achieve targeted specific, and sustainable immune activation. The company is developing a portfolio of DPX-based immunotherapy candidates that address unmet medical needs.
IMV's lead product candidate is a pipeline in a product that generates sustained and targeted immune responses against Survivin, a tumour-associated protein, overexpressed in a high number of tumour types.
With the financial support of the Canadian Government, IMV also initiated the development of DPX-COVID-19, a vaccine candidate against SARS-CoV-2 using the DPX platform.