All Eyes on Stripe – Silicon Valley's Most Prized Private Company
Following digital payments firm Stripe's recent $95 billion valuation, which made it Silicon Valley's most highly valued private company, we delve into the ins and outs of its meteoric rise.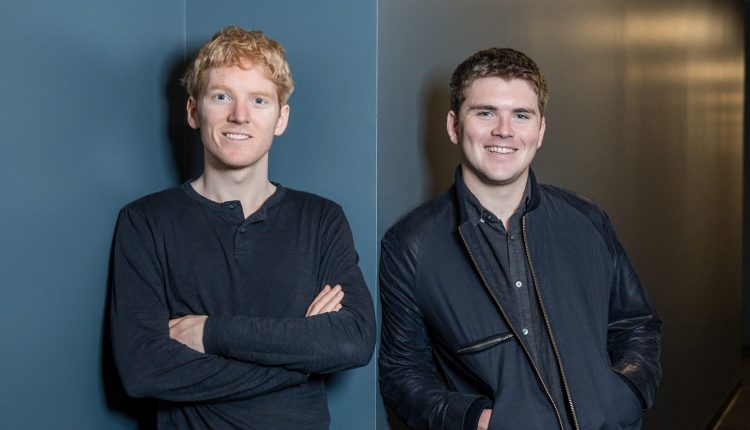 Founded in 2010 in San Francisco by Irish brothers John and Patrick Collinson, Stripe is a payments business whose software platform allows companies to accept online payments. With customers ranging from small websites and apps to tech giants like Facebook and Amazon, Stripe has disrupted the way online payments world over the past decade, making it easy for companies across the globe to accept payments without having to worry about obtaining their own licences with the many banks and card operators that the platform has integrated. Thanks to the innovative approaches it has pioneered, Stripe has managed to capture a significant market share and many loyal customers across the globe!
The COVID-19 pandemic has accelerated the digital transformation process across many sectors and Stripe has been riding the wave: after a funding round that concluded in April 2020, the company was valued at $36 billion – which means that in less than a year, its valuation has tripled! And it shows no signs of slowing down.
"What's so special about it though?", one may ask, considering that even its co-founder John Collinson admits that there's nothing "obviously attractive or exciting" about the digital payments technology that the company focuses around. Yes, it's great that it simplifies payments processing for so many websites and apps but surely there are so many other, more popular, faster-growing Silicon Valley private companies that should be more valuable than Stripe?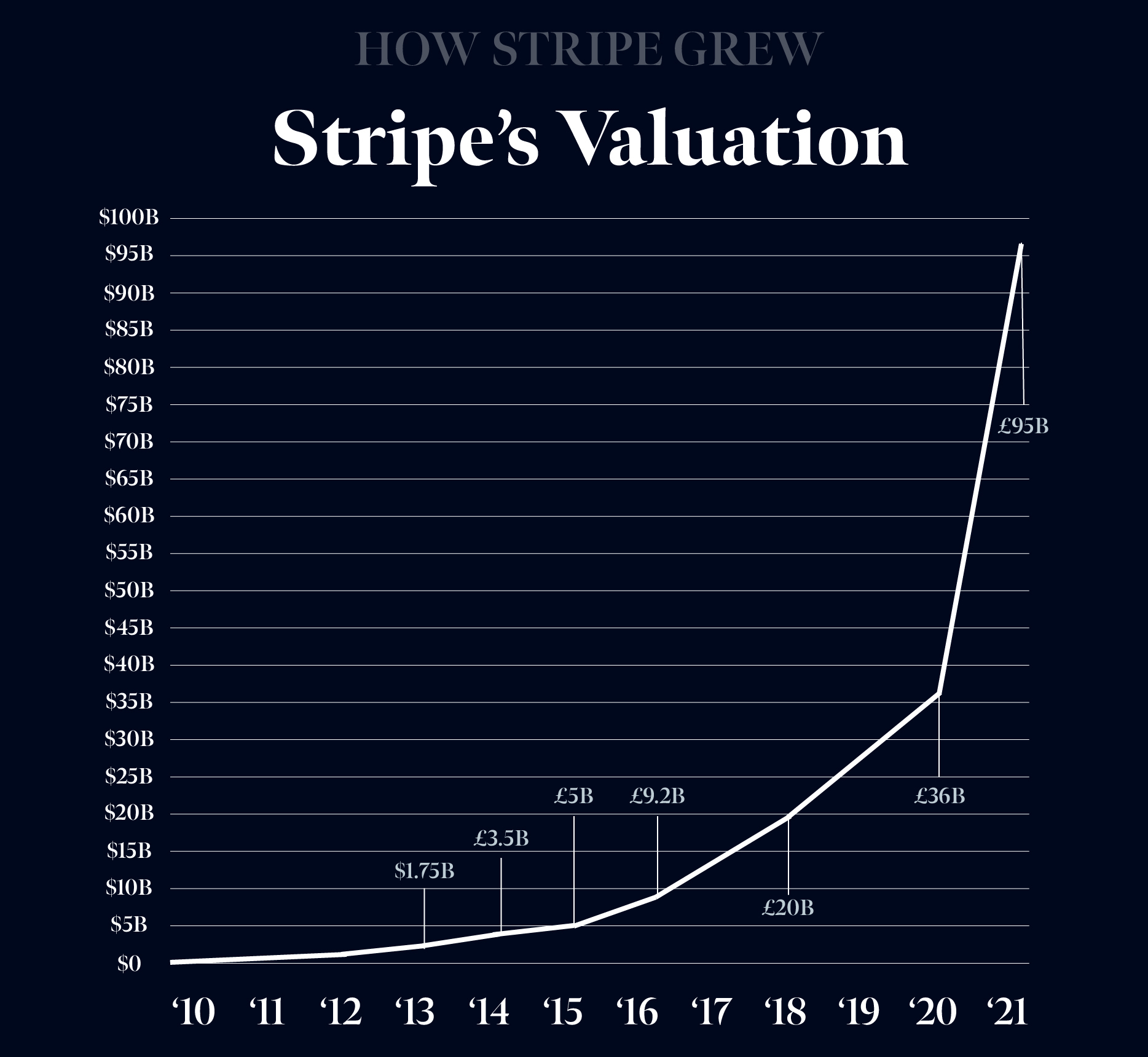 Back in 2010, handling payments wasn't an easy task – even for developers. The payments industry was primed for disruption and what Stripe offered when it launched was a simple and innovative approach to online payments – all developers needed to do was write a few lines of code and payment processing would be integrated into any app or website. The alternative before that was financial service integration that could take months, sometimes even years to complete. Religiously thinking about their customers' needs and offering transparent pricing from the beginning, Stripe built a stable user base of developers – protecting its flagship offering, while methodically expanding into new areas and sticking to the same level of simplicity. The winning strategy, however, has been that each new offering resides in the same area as their core product – a move that can both attract new customers and create cross-selling opportunities for existing ones.
In addition to its speed of onboarding and simplicity of integration, which has put the company in an excellent position to capitalise on the rapidly expanding e-commerce market, there are a few more things that have made Stripe so appealing to investors. When processing payments, it typically takes a fee of around 2.9% of each transaction or 1.9% in Europe (as card fees tend to be lower here). This is certainly not the cheapest option available, however, Stripe's easy-to-intergrade platform and high speed make it a preferred option for many small businesses and startups who don't mind paying the higher price. The company's good reputation has also attracted giants like Amazon, Facebook, Asos, Booking.com and many more – all making high volumes of payments from which Stripe receives a percentage.
Another one of Stripe's competitive advantages is its business model of operating lean – currently, the company has around 3,000 employees which is a third less than Facebook had when it launched its IPO in 2012 at a similar valuation. The adoption process of Stripe's online tools is easy and seamless for businesses, which eliminates the need for a massive sales force or support team. This has allowed the company to remain capital-efficient although it's been investing heavily in expanding into new markets.
But what's next for the company now that it has a standing on the world stage? Ross Clugston, Executive Creative Director at WPP brand agency Superunion, points out that now's the time for Stripe to consider how it shows up to its audiences beyond the investor community. "The company needs to think about how it will explain payment infrastructure to new budding entrepreneurs, for example, and how it will reconcile a $95bn valuation with its staff." This will certainly be an integral part of the next stage of its growth.
Stripe's dominance and impressive success illustrate the incredible potential that FinTech has! John and Patrick Collinson's meticulously planned strategy so far has proven that Silicon Valley is not all about aggressive, fast-growing companies with massive brand awareness. Sometimes, it's the seemingly simple, yet perfectly executed idea that steals the show.