Who Is Andy Jassy? Meet Jeff Bezos's Successor
The former head of Amazon's highest-earning division, Jassy has been tapped to replace Bezos as head of the eCommerce titan.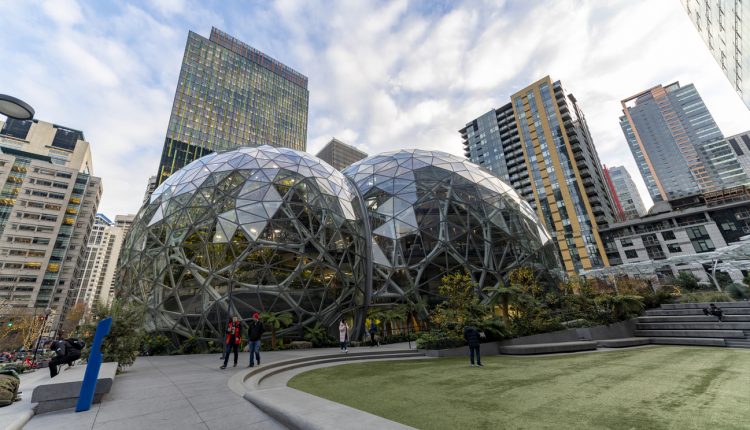 The news of Jeff Bezos's departure as CEO of Amazon, the company he founded and led since 1994, took the business world by surprise. In the name of devoting more time to his space venture, Blue Horizon, and the philanthropic Earth Fund, Bezos will be leaving behind his role as head of an immense company still on the rise.
Somewhat less surprising was the news that Andy Jassy, one of Amazon's most successful executives, would replace Bezos at the helm.
Andy Jassy
Though hardly a household name, Jassy has been instrumental to Amazon's success for years. The 53-year-old was an early face at Amazon, joining the company in 1997 straight after finishing at Harvard Business School.
"I took my last final exam at Harvard Business School, the first Friday of May in 1997 and I started at Amazon next Monday," he said in an HBS podcast in January.
Jassy worked as Bezos's technical assistant before going on to oversee the successful launch of Amazon Web Services (AWS) in 2006. This division, which provides data services to companies around the world, would grow to be immensely profitable for Amazon – even outperforming its vast retail operations in securing 52% of the company's 2020 profits. AWS now holds a 30% share in the cloud market.
Jassy's endeavours have gained him renown in the tech industry. He was reportedly approached about becoming CEO of Microsoft prior to Satya Nadella's appointment in 2014.
"I took my last final exam at Harvard Business School, the first Friday of May in 1997 and I started at Amazon next Monday."
Also, unlike Bezos, Jassy has often been outspoken on social issues. He has spoken in support of LGBTQ+ rights and immigration reform, and in September tweeted about the need for greater police accountability in America following the fatal shooting of Breonna Taylor during a botched raid.
"If you don't hold police depts accountable for murdering black people, we will never have justice and change," he wrote.
Co-workers have spoken highly of Jassy, describing him as a friendly boss with an easy-going demeanour that masks high professional standards. He is known for holding tough meetings where staff are grilled on the details of their work. One employee speaking with Business Insider described Jassy as "a shark who will smell a drop of blood from 100 miles away" if staff come unprepared.
Naturally, Jassy is also one of the highest-paid executives at Amazon, with an estimated net worth of $394 million as of November 2020.
The Challenges Ahead
With Bezos stepping down at an unspecified point in the latter half of 2021, Jassy will become responsible for steering the company through a gauntlet of obstacles. Foremost among them are legal issues; Amazon has been struck with significant antitrust charges by EU regulators, and US lawmakers are also threatening to cut down its "monopoly power" over eCommerce.
Allegations that Amazon mistreats its employees will also need to be dealt with. This issue came to prominence during the COVID-19 pandemic, but labour issues at Amazon go beyond the health crisis. On Tuesday, just as Bezos was announcing his departure as CEO, the Federal Trade Commission fined Amazon almost $62 million for taking tips that were meant to go to its delivery drivers.
Finally, the eCommerce giant's expansion will have to be protected from rivals. Walmart and Target's expansion into online grocery selling will likely cut into Amazon's own branch, and fellow tech companies will present challenges of their own. Amazon is still disputing the loss of a multi-billion-dollar government contract to Microsoft last year.
Jassy will have to navigate each of these issues while continuing to encourage Amazon's growth in retail and data services. The challenges he has to face certainly aren't small. If investor sentiment is anything to go by, however, most industry observers aren't panicked to have Jassy at the helm; Amazon's stock price barely flickered following news of his appointment.