Top 10 Luxury Wildlife Experiences for 2021
In 2013 the United Nations General Assembly proclaimed 3rd March – the day of signature of the Convention on International Trade in Endangered Species of Wild Fauna and Flora in 1973 – as UN World Wildlife Day to celebrate and raise awareness of the world's wild animals and plants. Nearly ten years on, the day is still recognised and celebrated; and to coincide with the 2021 event, we have selected ten of the best luxury wildlife experiences from across the globe which you can experience once the world opens up again.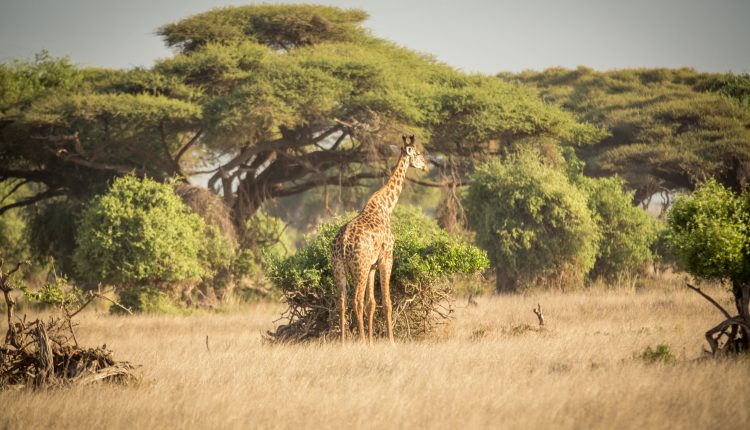 Arkaba – an outback wildlife conservancy in South Australia
Arkaba, one of the Luxury Lodges of Australia, is a wildlife conservancy and beautiful homestead (sleeping ten in five gorgeous rooms) set in 60,000 acres of awe-inspiring Aussie outback in the Flinders Ranges. An easy five-hour drive north from the vineyard city of Adelaide via the Clare Valley wine region, the property is teeming with native wildlife such as kangaroos, rare yellow-footed rock wallabies, quolls and wedge-tailed eagles. Arkaba has an Aboriginal history dating back thousands of years and a geological history dating back hundreds of millions of years. It is a hugely important refuge for biological diversity, which was particularly impacted by the effects of European settlement.
Arkaba's settler history stretches back to the 1850s. Formerly a sheep station, it is now a private conservancy providing an opportunity for you to immerse yourself in the story of the bush, its diverse wildlife, ancient geology and their hands-on rewilding programmes with expert local field guides.
A stay there is about so much more than a sleepover at a luxury homestead. It's about the opportunity to help fund a transformation – returning the land to its natural state.
Arkaba can be combined with other treasures of South Australia as part of a longer Australia adventure. Contact Steppes Travel on www.steppestravel.co.uk for more information.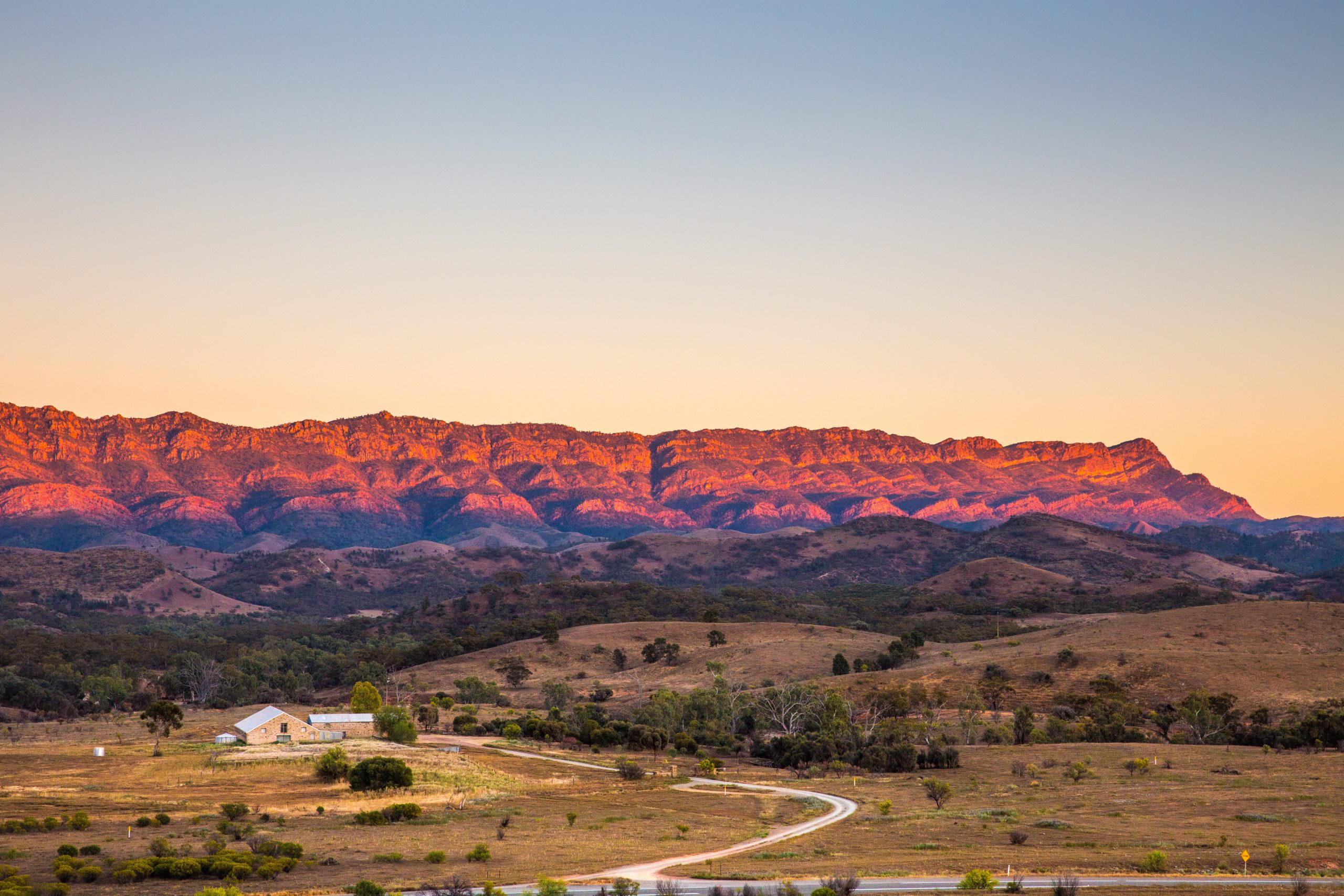 Go wild off the west coast of Scotland with a spectacular sea safari
Discover an abundance of wildlife on the Hebridean Sea Safari, a spectacular four-night adventure around the coastline and islands off the west of Scotland, created by Ayrshire-based Relais & Chateaux member, Glenapp Castle.
Navigate the crystal-clear waters aboard the hotel-owned boat, where you can expect to see anything from 20-foot-long basking sharks, minke whales and dolphins to sea otters, seals and porpoise swimming alongside. From the 200 species of birds on Islay to the sanctuary for 40,000 birds on Ailsa Craig and stops at the many islands in between, you'll see a population that includes puffins, guillemots, gannets, golden eagles, fish eagles, buzzards, barnacle geese, oystercatchers and razorbills. You'll also hop ashore on Jura, where the red deer outnumber humans – at 30:1!
The boat is skippered by a former RNLI cox and local harbour master, with outstanding knowledge of both the wildlife and waters. And you'll be joined by a private chef, who will be cooking up a seafood storm, amongst other Scottish delicacies.
The Hebridean Sea Safari experience comprises two nights exploring the coastline (staying in luxury safari tents/Glenapp Camp) and two nights at the stylish Scottish castle, all on a full-board basis. Additional shore excursions also include a whisky tasting at Ardbeg Distillery, home to the most highly awarded single malt in the world. Prices start from £2,950 per person.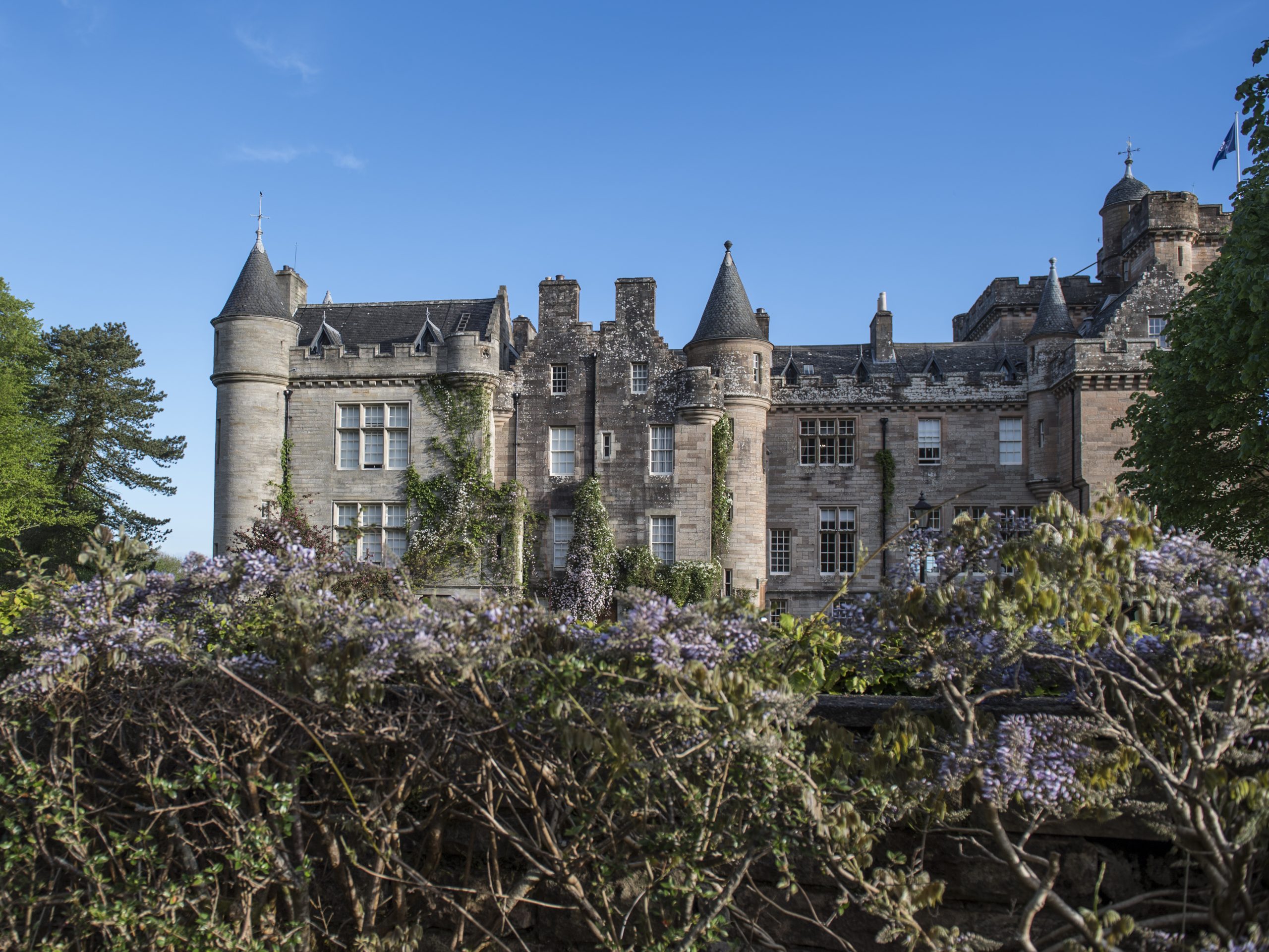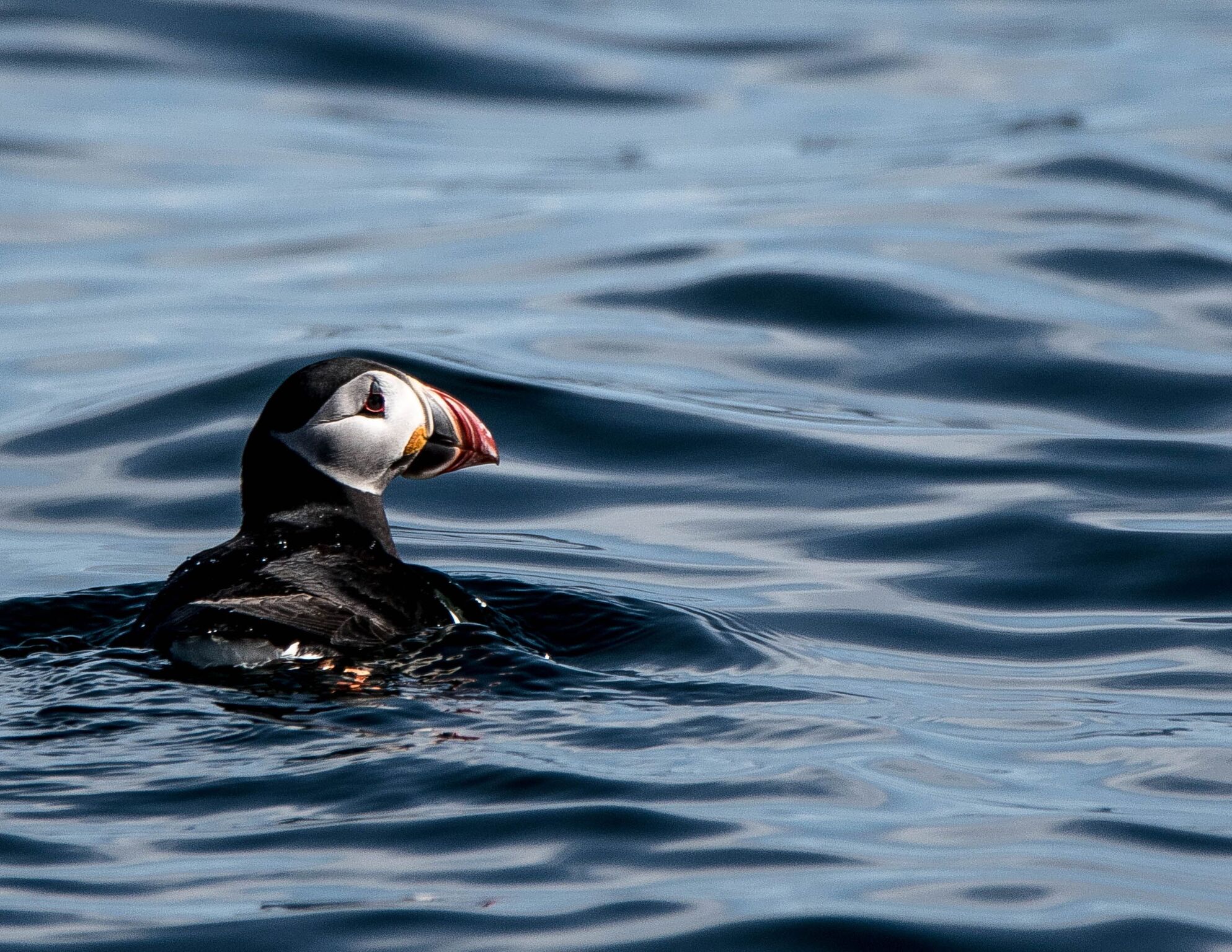 Elephant gathering in Sri Lanka
Sri Lanka has the highest density of Asian elephants in the world and every year from June to September, they gather in the Minneriya National Park, creating one of the planet's greatest natural spectacles. This very special migration on the shores of an ancient reservoir is called 'The Gathering' and has been taking place for centuries, with elephants coming from across the region to mate, bathe and socialise.
Luxury tour operator, Ayu in the Wild, is owned and run by locals-in-the-know Chamintha and Rajindra Jayasinghe. They are passionate about sustainable travel within Sri Lanka and have always championed elephant protection programmes. They take their guests to the Gathering in the quieter months of June and September – creating bespoke itineraries which help support rural communities by using safari jeeps owned and driven by community-based safari drivers, who have excellent local knowledge of the elephants and their behaviour. They will also take you to the lesser-known Kaudulla and Kala Wewa National Parks where herds of elephants are also spotted in good numbers. Chamintha will also make sure your trip includes some of Sri Lanka's best private villas and boutique bolt holes to rest your head, at the end of incredible days spent immersing yourself in the country's wonderful wildlife and rich cultural heritage.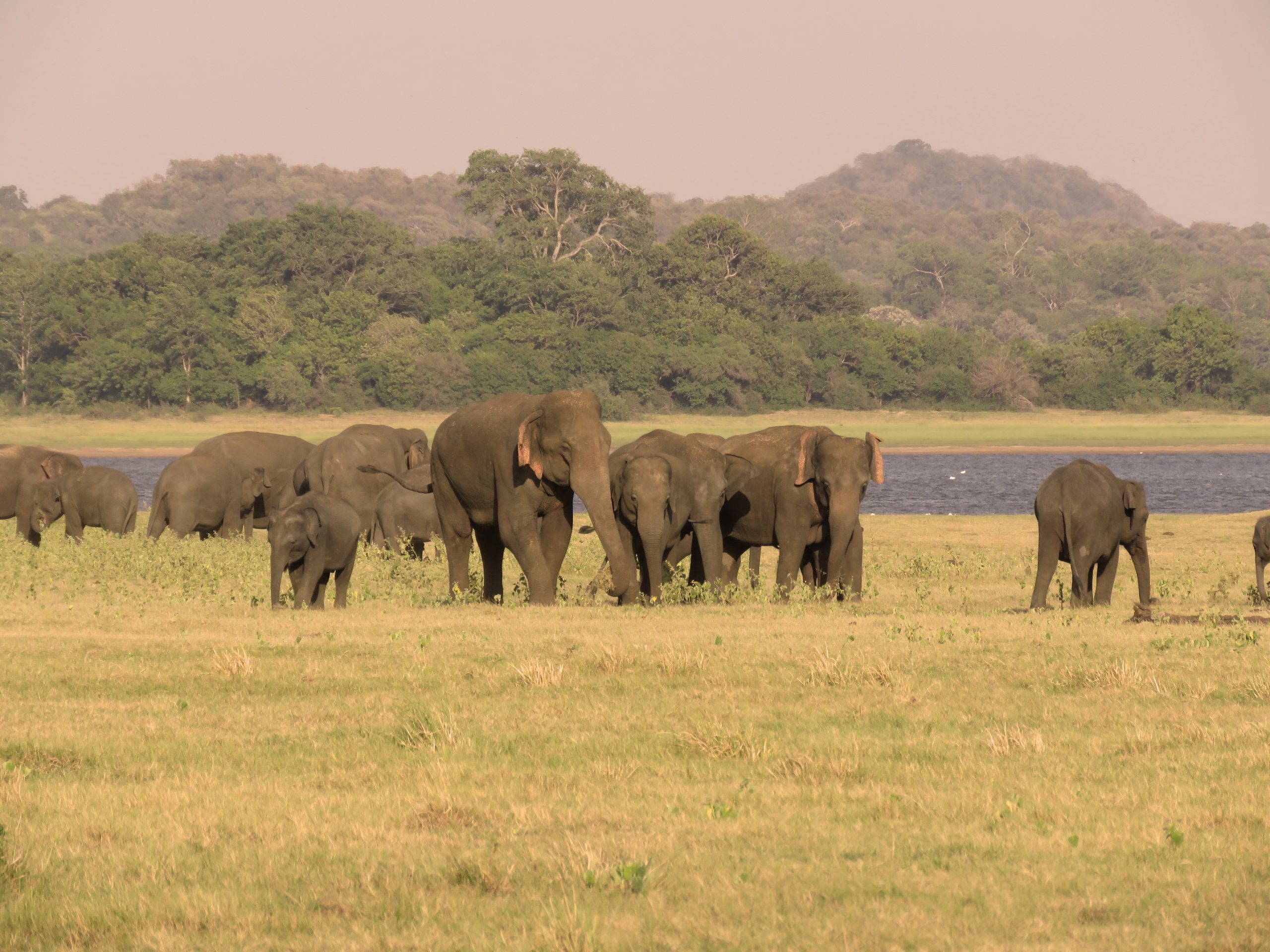 Bird watching, nature trekking and a new One & Only Resort in Montenegro
Measuring approximately the same size as Northern Ireland, this relatively undiscovered Balkan beauty offers visitors big nature experiences in a small and accessible environment. Home to five national parks, including one of the last primaeval forests in Europe, the diversity of wildlife experiences in Montenegro is largely due to its rich ecosystems.
Skadar Lake National Park, nestled between the sea and the mountains, is the largest lake in the Balkan Peninsula. It's also a bird lover's paradise – home to over 280 species and the only pelican habitat in the south of Europe, the rare Dalmatian Pelican and the world's second-largest colony of Pygmy Cormorant. Here you will also spot glossy ibis, squacco herons, bitterns, grebes, egrets and terns against stunning scenic backdrops.
NatureTrek offers a nine-day tour exploring Montenegro in search of migrating and native birds, as well as other wildlife, including time spent at the scenic Lake Skadar and within the dramatic mountains of Durmitor National Park. Timed to coincide with the spring migration, this tour will focus primarily on birds, although there will also be plenty of plants, amphibians, reptiles and insects to be found. A nine-day trip costs from £1,695 (including flights, accommodation and food.)
If you want to bolt on a stay at a luxury resort, however, the new One & Only Portonovi resort in Herceg Novi will be open from 21st March 2021. Accessible by land, sea and air, with exclusive facilities for superyachts, helicopters and private jet transfers, rooms overlook the UNESCO World Heritage site, Bay of Kotor. This resort will be the luxury hotelier's first property in Europe with rooms starting from £434 per night, bed and breakfast (including VAT).
https://www.naturetrek.co.uk/tours/montenegro-in-spring
https://see.montenegro.travel/en 

Rhino Conservation at Lengishu House in Kenya
Lengishu, an exclusive-use family home on the Borana Conservancy in Kenya, is arguably one of the best places for a memorable safari getaway. Tucked into a ridge with views across the Laikipia plains and deep into the Northern Frontier, Lengishu is made up of a main house and four separate cottages, creating a retreat for up to 12 people. All rooms face east over the undulating valley below, offering some of Africa's best sunrise views.
From here, you'll enjoy private game drives, both on land and by air, mountain biking and horse riding through the conservancy, as well as the rare opportunity to help with the conservation efforts by helping to track rhino on foot. Seeing the Big Five in such splendid isolation will give you lots to talk about around your infinity pool overlooking the valley.
Both Lengishu and the Borana Conservancy have sustainability front of mind – Lengishu is built with locally sourced materials, expertly crafted by local artisans. All the conservation fees paid by Lengishu's guests are invested into the conservation of land and wildlife, notably the endangered black rhino and its habitat. This is something every guest of Lengishu can learn about – how the Borana Conservancy supports the conservation of wildlife and the local community and how every stay makes a difference.
Abercrombie & Kent offers a seven-night stay at Lengishu from £6,250pp, including international flights based on 12 people sharing.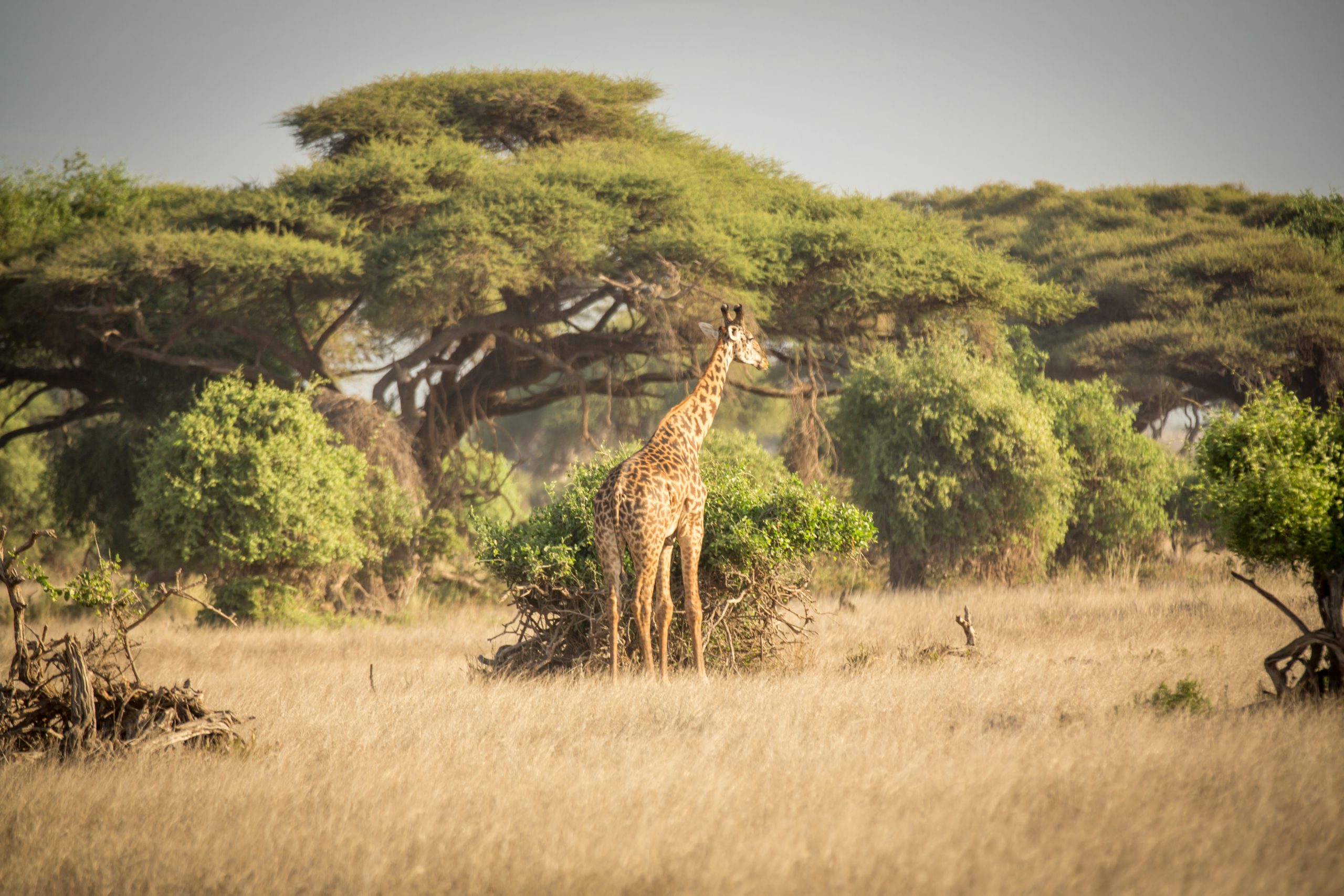 Exceptional eco-cruise on the Malborough Sounds in New Zealand
The Malborough Sounds at the northern end of the South Island in New Zealand were formed by the glaciers of an ancient ice age when deep valleys were flooded by the sea leaving a mass of bays, inlets and hidden coves. Ahipara Travel offers a personalised eco-tour of the area with Maori Cruises owned by a local Maori couple – Pete and Takutai whose name in Maori means 'one with an infinity for the sea'. They will interpret the landscapes for you in an incredibly meaningful way, sharing the mystery, history and beauty of the region as you cruise the waters of the Sounds aboard their historic boat, Tutanekai. Named after one of the most famous love stories in Maori folklore, this two-masted classic launch is a great boat from which to see rare birds and dolphins. Pete and Takutai will also take you out to East Bay to see the Arapawa Sheep that Maori say were left behind by Portuguese sailors generations before Captain Cook, and the feral goats which were saved from extinction by eco-warrior Betty Rowe.
This eco-cruise can be combined with a range of other authentic New Zealand experiences by Amy Welfare Private Travel.
https://www.awprivatetravel.com/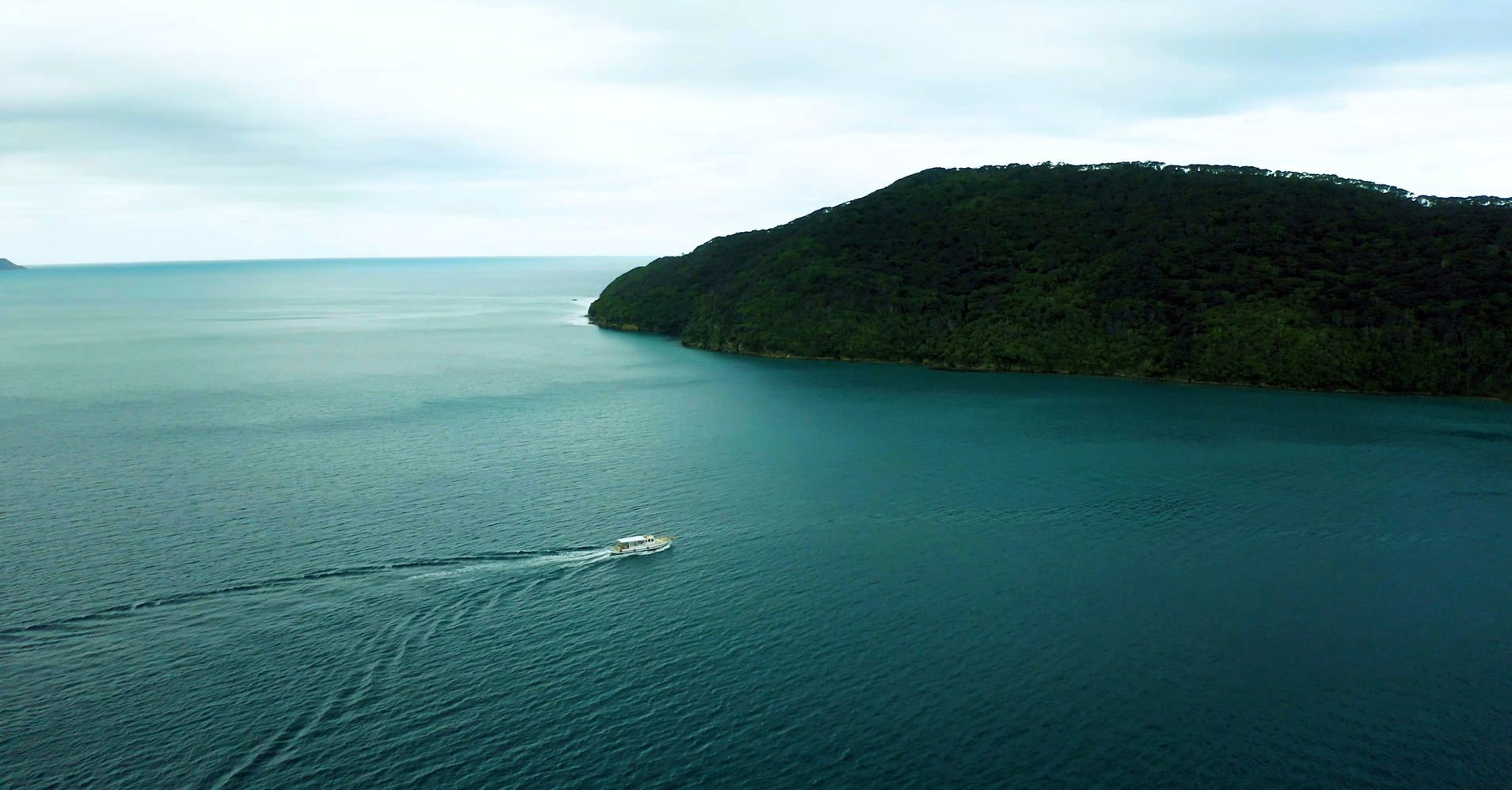 The Big Five on the ultimate Serengeti with Zanzibar and Seychelles Cruise
Imagine combining the thrill of sailing on the world's largest square-rigged sailing ship with the sails in full flow with the opportunity to see the Big Five on the plains of the Serengeti. This new cruise from luxury operator Tradewind Voyages does just that and throws in time spent on the spice island of Zanzibar and in the Seychelles for an extra dose of 'wow' factor. The adventure begins in Tanzania at Lake Manyara National Park for a game drive and chance to take in the flamingos that flock to its spectacular lake. You'll then visit the Ngorongoro Crater, which is home to some 30,000 animals and stay at Highlands Ngorongoro – a private luxury tented camp set high on the slopes of the Olmoti Volcano.
After two nights, you'll fly to the Serengeti where you'll enjoy magical Big Five game drives. From there, you'll fly to Dar Es Salaam to board Tradewind's Golden Horizon which caters for just 272 guests. With its 6,300 sqm of billowing sails, it offers sustainable travel on 70% of its voyages and all of its stylish cabins offer ocean views – perfect as you sail to Zanzibar and the Seychelles archipelago.
The 14-day trip costs from £9,395 per person.
www.tradewindvoyages.com/holidays
Walking with wild ponies in Herefordshire
Herefordshire, known as England's green and delicious county due to its stunning scenic landscapes and delicious local produce is home to some of the UK's best outdoor experiences. At a time when many of us have been forced to holiday close to home or forego holidays altogether, we have started to discover and appreciate the wonders of our own back yards. Right across the country, Brits have discovered woodland walks teeming with native flora and fauna, hidden beaches home to spectacular coastal wildlife, and lakes and rivers full of species we'd perhaps never heard of, or cared for, before.
In Herefordshire, locals and visitors alike have marvelled at the herds of wild ponies across the beautiful Black Mountains bordering Wales. Base yourself in the literary haven of Hay-on-Wye and ramble the mountain trails with the almost mystical horses which roam free here or stay in the market town of Kington and see the horses up on Hergest Ridge grazing happily amongst the bracken. Other wonderful wildlife experiences in Herefordshire include wild swimming or canoeing the Wye when you can enjoy flashes of iridescent colour as kingfishers dart across the river, salmon leap over weirs and water crowfoot carpet the surface during flowering in June and July. If you're lucky you may even see otters! Other land-based wildlife experiences include llama treks with local farmers and visits to Herefordshire Wildlife Trust's excellent collection of nature reserves.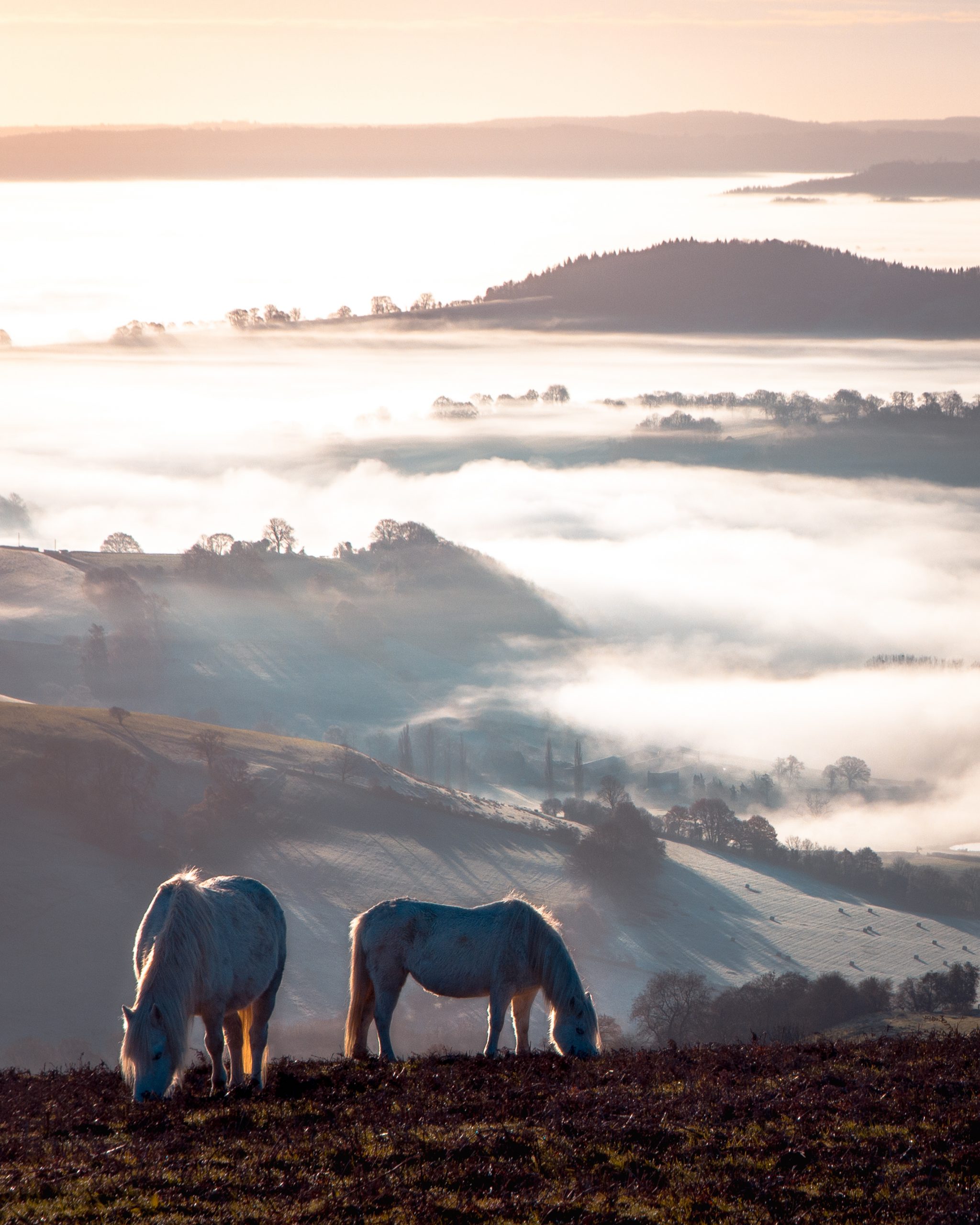 Discover the Galápagos Islands in style
The Galápagos Islands is, for many, the ultimate wildlife adventure and luxury operator Abercrombie & Kent offers an incredible cruise which includes the absolute best bits. You will encounter giant tortoises, marine iguanas, orcas, brown pelican, nine species of Darwin's finch, turtles, blue-footed boobies – the list of natural wonders goes on and on. Lying over 1,000km off the coast of Ecuador, this volcanic archipelago is reached by flying from the city of Guayaquil. Follow in the footsteps of Darwin during a cruise aboard A&K's comfortable exploration ship Galápagos Legend. Nature walks will bring you face-to-face with sea lion and the only penguin indigenous to the northern hemisphere. Embark on a trek to Darwin's salt-water lake, swim above sunken volcanic craters and snorkel in the crystal-clear waters with some of the world's most fascinating species.
Abercrombie & Kent offers an eight-night 'Discover Galapagos' trip from £3,999pp based on two people sharing. Includes international flights, transfers, accommodation on a full board basis when sailing and B&B basis when on land and all conservation fees. This includes £50pp contribution towards a COVID-19 test and comes under A&K's flexible booking policy.
https://www.abercrombiekent.co.uk/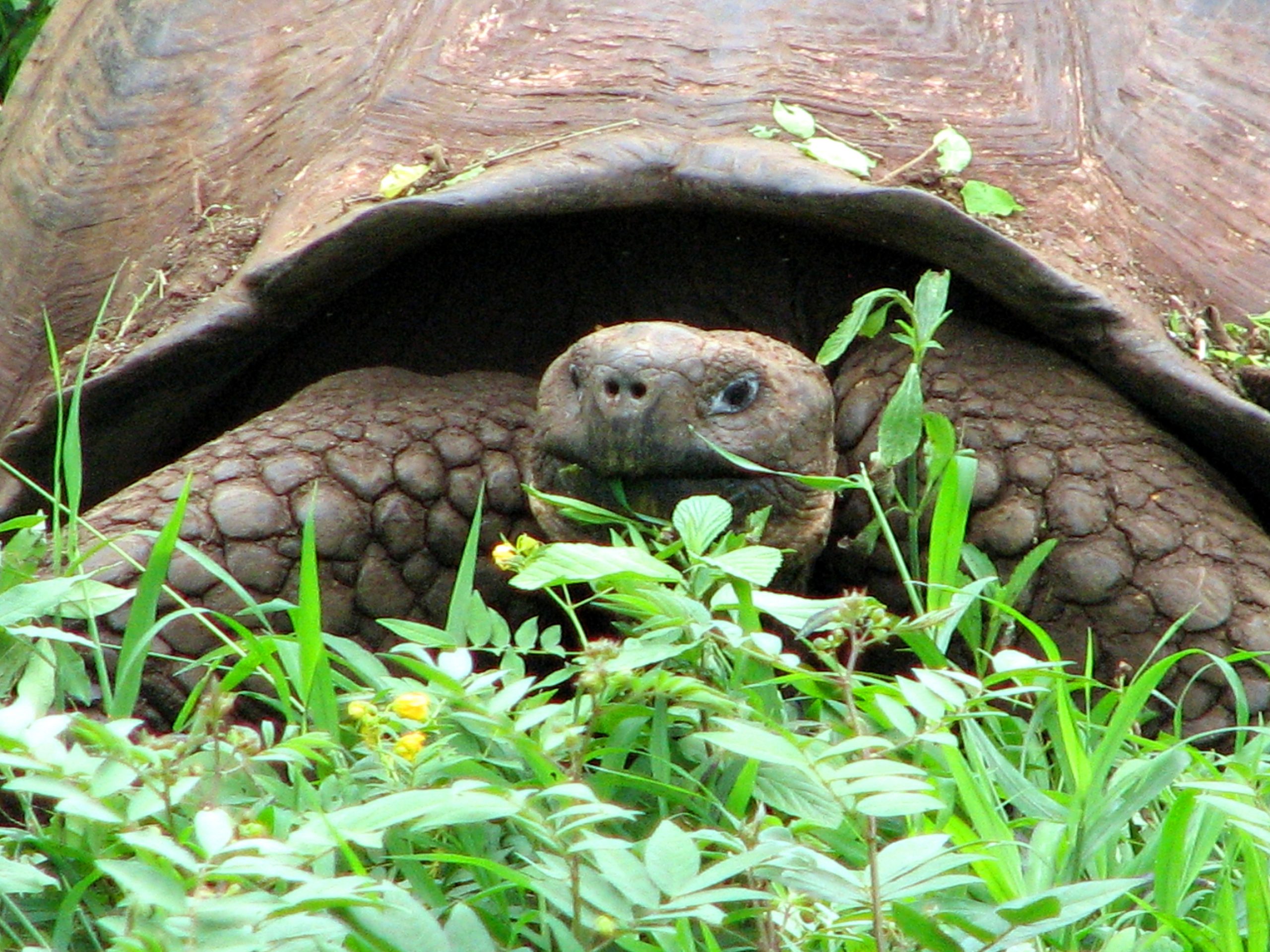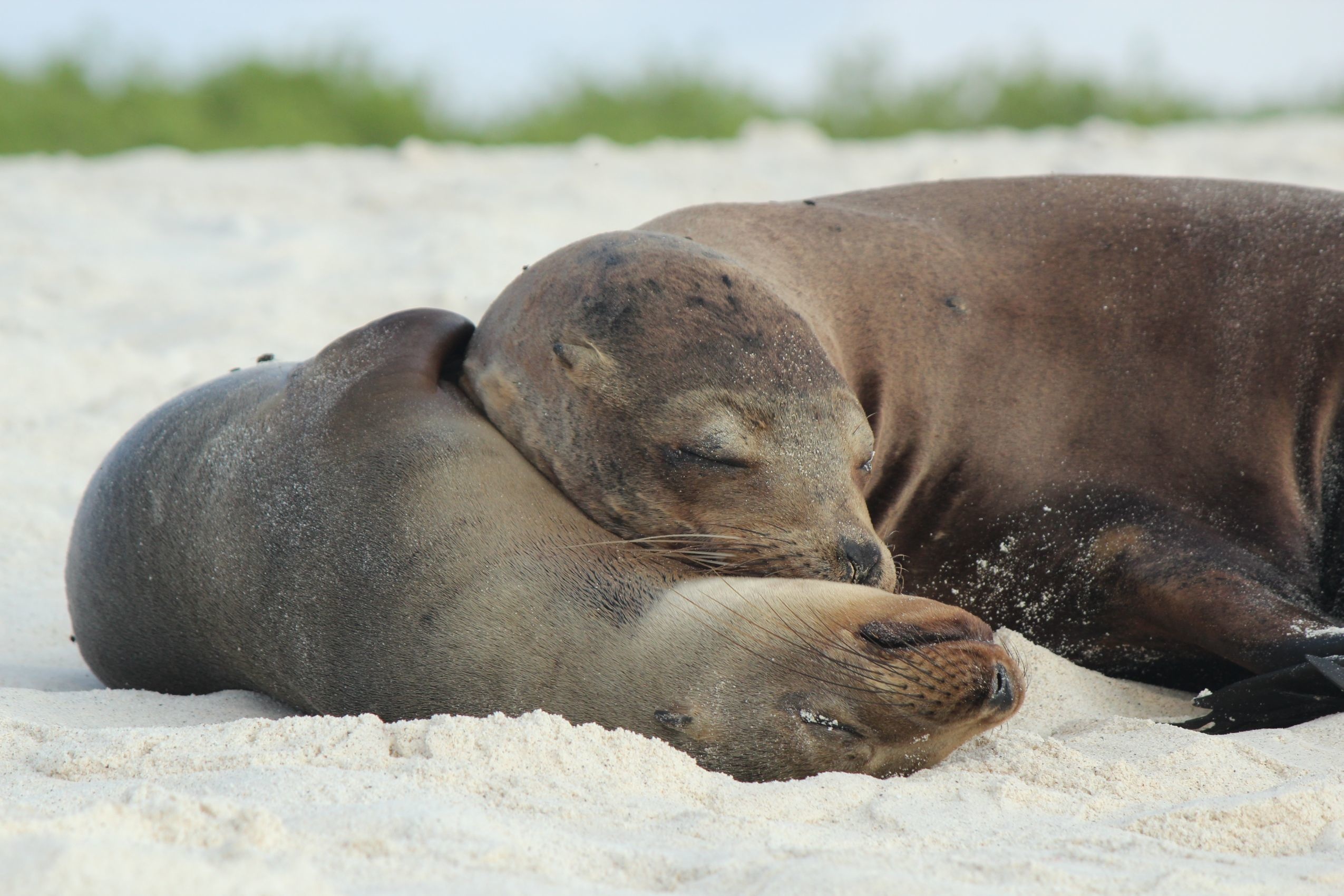 See wild monkeys bathe in hot springs in Japan
Japan is home to the Japanese macaque also known as the snow monkey – a cultural treasure widespread in Japan. Travel to Jigokudani Monkey Park in Nagano Prefecture and see the hot spring bathing wild monkeys in their natural habitat. Analysing their large social group interactions and the ways they entertain themselves is a very special experience. A visit during the winter months between December and March will reward you with some spectacular photo opportunities as the monkeys bathe surrounded by snow. Whilst here, enjoy the hot spring waters yourself and travel to the nearby town of Shibu or Yudanaka Onsen, both of which are centred around the bathing experience.
https://en.jigokudani-yaenkoen.co.jp/about