Rewarding Long Service in the Pandemic Era
Attracting and retaining top talent is difficult at the best of times. With a global health crisis squeezing employee loyalty, how can you keep your staff incentivised?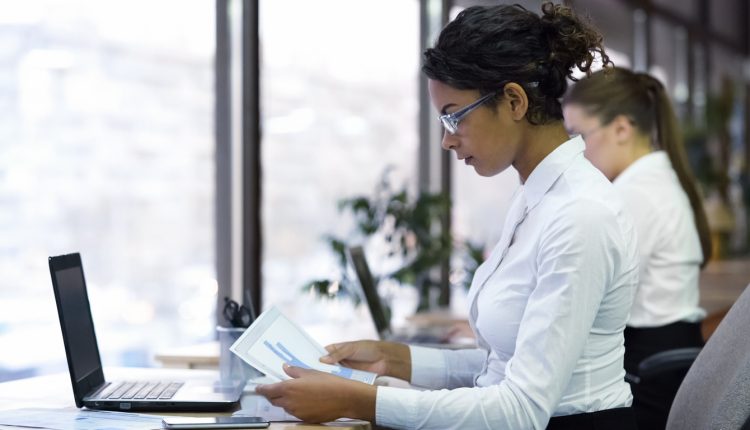 CEO Today hears from Danni Rush, Chief Customer Officer at Virgin Incentives, on how long service awards can be used to ensure a higher rate of staff retention in larger organisations.
The long service problem
Before the pandemic, employee loyalty was on the decline. According to a 2017 report by global analytics firm Gallup, millennials were three times more likely than other generations to have changed job within the past year. Some may argue that younger employees are perhaps naturally more open to new roles as they find their preferred employer and sector at an early stage in their career. And, with possibly fewer personal responsibilities – such as a family – to necessarily drive them towards job security, you may reasonably be unsurprised by the statistics.
However, the research also revealed that only half of millennials strongly agreed that they planned to be at their current company in one year's time, compared to 60% of other generations. These findings in particular suggest the problem is more deeply rooted than just a question of age and career development – it's also a mindset.
Although the UK doesn't record such figures, in the US, the average tenure of workers aged 55 to 64 was over ten years – three times the 2.8 years of workers aged 25 to 34. And this declining trend in employee loyalty is a problem for businesses because it disrupts the workplace culture, and it's expensive.
To be precise, the cost of employee turnover on a business is 33% of their annual salary, according to Employee Benefits News. The cost comes from the recruitment and training of new hires. Given the average 25-34 year old employee leaves within three years, you can see how quickly the costs stack up.
According to a 2017 report by global analytics firm Gallup, millennials were three times more likely than other generations to have changed job within the past year.
The pandemic problem
Since the pandemic, a lot has changed about the way we work – including employee loyalty. The subsequent economic crisis has seen almost 10 million workers furloughed as of December 2020, and unemployment has risen to 5% for the first time since 2016.
Talk of recession and the fear that unemployment could yet rise further once furlough ends in April have sown uncertainty among the workforce. Understandably, workers may be more nervous about quitting their current roles to look for a new job elsewhere if competition in the labour market is so high and job vacancies are fewer, less varied and possibly less lucrative.
On the face of it, this might seem like positive conditions for employee loyalty to recover after years of decline, but scratch beneath the surface and you will realise that the problem may be more severe than it seems at first glance.
The number of workers disaffected with their job and disengaged from their employer could be on the rise. This can create loss of productivity and damage workplace culture which is already under strain due to the proliferation of remote working measures. But perhaps more importantly, as the vaccine rollout gathers pace and the Bank of England predicts a rapid economic recovery, businesses could be hit with a sudden flurry of resignations as potentially pent-up employee turnover is unleashed amid a buoyant labour market. Businesses, many of which are already struggling under the current economic challenges, could face significant financial costs as a result.
The number of workers disaffected with their job and disengaged from their employer could be on the rise.
How to overcome it
The Work Institute's 2017 Retention Report surveyed over 240,000 employees and found that 75% of the causes of employee turnover are preventable, which gives hope to employers concerned about a potential wave of impending resignations. But exactly how does an employer prevent it?
It starts with the employees themselves. Businesses must listen to their team and create an open environment to ensure they feel comfortable and confident speaking their minds. Anonymised surveys could be a preferable alternative to allow any grievances to be aired and opportunities to be identified to improve workplace culture.
Once feedback has been collected, employers can enhance their workplace culture by providing a better and more tailored employee support package – including employee benefits, wellbeing care and rewards and recognition schemes. This needn't cost much, it could be as simple as regular communications with individual team members, a personal message of thanks or directing employees to independent mental health support. It could also include financial support such as cash bonuses and salary sacrifice schemes or non-financial rewards such as team treats, experience days and flexible gift cards.
Ultimately though, it comes down to the employer and what they believe will give them the best return on their investment. To achieve that, it's crucial that employers create a bespoke offering which is tailored to the specific employee and the objective they're trying to fulfil. For example: incentivising more sales could be best achieved by offering rewards; providing team treats could help boost morale; employees with young families could be successfully supported with childcare vouchers.
This same approach can be applied to long service awards. To secure the best possible results, employers should consider offering an individual reward that recognises the employee's specific achievements, and which reflects their personality and preferences. Applying a one-size-fits all reward will fail to acknowledge the individual effectively and won't have the same inspiring effect on others. Alternatively, employers can offer a reward which the recipient can use flexibly such as a gift card. For instance, John Lewis's long service award scheme has been lauded as one of the best, with employees given six months paid leave after 25-Years of service "to learn new or develop existing skills or talents in sports, the arts and languages and to travel extensively".
If an employer can get this process right, long service awards can lead to increased employee happiness, a more motivated workforce and better financial performance for the business overall. Crucially as well, it can play an important role in retaining top talent and attracting new hires by making the job description more attractive.
In 2017, online resource Xpert HR found that only around 60% of organisations provide long service awards. Given the benefits they offer and the challenging times we find ourselves in amid the pandemic, 2021 could and should be the year that figure increases.