Emerging Luxury Travel Trends in the Post-COVID World
What awaits the affluent traveller when international movement restrictions come to an end?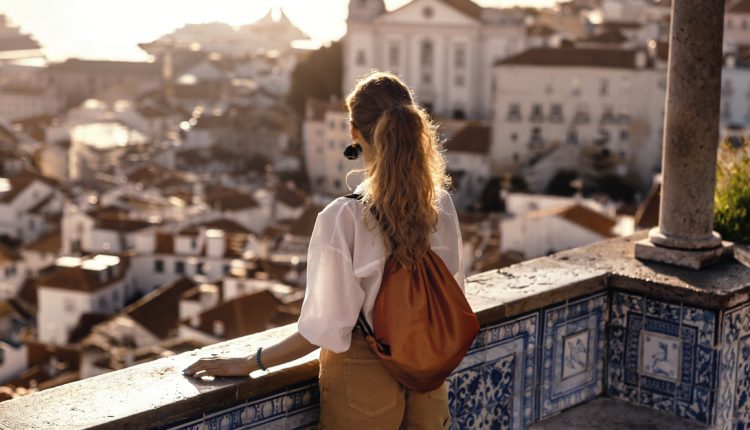 Writing in collaboration with Elvetham Hotel, content marketing specialist Caine Bird shares his thoughts on the trends that will shape luxury travel in 2021 and beyond.
Once national quarantines safely lift and borders reopen, the appetite for adventure will be stronger than ever, especially as local staycations have proven popular with many. Whilst key travel destinations remain closed off, those craving a journey to someplace new have been left to quietly meditate on their travel goals for the upcoming year. Mostly, those eager for travel are rediscovering inspiration locally, but are nonetheless setting travel plans for the future.
Affluent travellers, or those who relish in the luxury of foreign cultures and cuisine, will ultimately seek more meaningful and purposeful experiences from their journeys. Safety will remain a key priority long into the future, too. From quiet getaways to weekend city stays, what will be the big trends in the future?
1. Sustainability Will Flourish
One of the silver linings from the global pandemic was the revival of sustainability as a key talking point. The environmental bounce-back caused by limits on travel and emptied streets has brought wildlife and the natural world back into focus. With many confined to their gardens and local parks, the natural world has assumed a healing, supportive role for those feeling grey from the long isolation of multiple lockdowns.
But with this new focus on the environment, many have been converted into more conscientious citizens keenly aware of the roles of the natural world in their travel habits and daily lives. Travel may even start to feel like advocacy – policies, people and places will be forced to live up to new green responsibilities.
With many confined to their gardens and local parks, the natural world has assumed a healing, supportive role for those feeling grey from the long isolation of multiple lockdowns.
Even accommodation is adapting to satisfy these new expectations. The likes of green hotels and other dwelling alternatives, such as geodomes, are likely to reaffirm travel as a kind of advocacy.
2. Local Communities Will Get Bigger
In the past, travel felt interchangeable with big tourism. But, looking ahead, those jet-setting beyond their country may find even more solace and retreat from going smaller and more local.
As global lockdowns compelled many to live and thrive on the resources from their local communities, the smaller world of local and surrounding communities will become more attractive for those keen on authentic adventuring. In travel forums and blogs alike, the theme of supporting local business is quickly becoming a larger, more sustainable force. Many travellers want to move beyond the trap of mass tourism, which is typically busy and crowded.
3. Travel to Isolate
Isolation has prompted the traveling community to reflect on their goals. Whether it's about reprioritising bucket-lists containing dream locales or opting to become a more concerned global citizen and advocate for greater causes, travel and isolation can both become helpful resources in our lives.
From mountaintop viewpoints to riverside cabins, holiday destinations will more closely reflect the traveller than popular trends. Quiet spaces can help many refresh and recharge. For this reason, travelling to isolate could become a larger trend in the future – because adventure to the likes of secluded locales helps stimulate deep and personal meditation. Whether that's the quite solitude of a stately countryside manor or the lullaby of a lazy river, the places we go have the power to enchant us.
4. Quality Over Quantity
Quality – as opposed to quantity – was once a key priority for travellers. Yet, as jet-setting has become more available and affordable, many focused on multiple trips and destinations in a single year. This has allowed, for years, mass tourism to thrive, which is where it gained a reputation for convenience over meaningful exploration.
This change of focus on quality, over quantity, will mean that travellers prioritise travel as a kind of passion project more carefully optimised to create personal and meaningful journeys.
With so much time quartered in our homes, travellers have had the luxury of unspent time to rethink bucket-list. There will likely be a boom in appetites for more personal, meditative experiences over throwaway, unmemorable trips abroad. It is unlikely to knock faith in the reliable industry of tourism, but this new trend will grow as the market reopens.