The Making of an Empire
This month, we had the pleasure to connect with Dennis M. Postema - a Registered Financial Consultant, Certified Life and Business Coach, Certified Personal Trainer and Health Coach and the founder of over a dozen of successful businesses, which stemmed from his first company – Postema Insurance & Investments.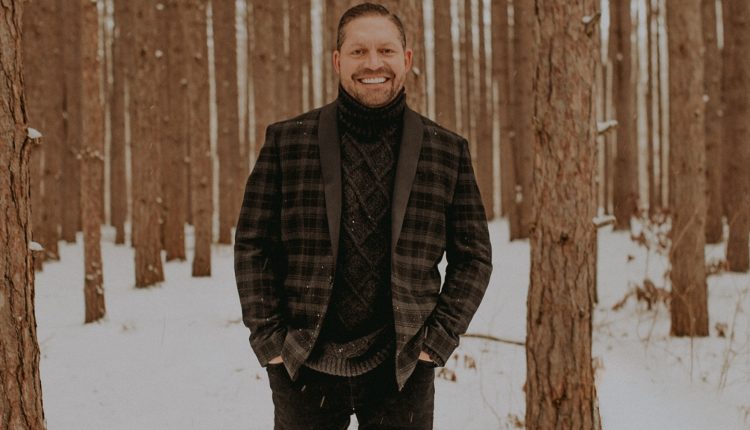 In addition to being actively involved in each company, Dennis is also a number-one, international best-selling author who writes on topics aimed at helping his readers achieve success in life. We speak with Dennis about his numerous interests and companies, his leadership style and how he built his empire. 
Why did business interest you originally?
My very first taste of business began during my early childhood when my family and I would go to horse auctions and flea markets. At a very young age, my dad would send me to negotiate prices and barter for all sorts of things, like saddles and tools. Sales came naturally to me and I enjoyed every bit of it -including going door-to-door, selling 50/50 raffle tickets for 4H with my brother. We prided ourselves in our work and every year, we would try our best to sell the most tickets. So fortunately for me, I learned very early in life that in order to accomplish great things, you couldn't be afraid to step out of your comfort zone.
What was your motivation behind setting up Postema Insurance & Investments? 
At the age of 20, I was laid off from the machine shop I was working at while going to college where I was studying business management and marketing. I then decided to answer an ad for a captive insurance company where I offered insurance and retirement products to my clients. After working my way up to Regional Manager and training roughly 20+ agents and advisers, I began exploring different products and companies. I realised then, at the age of 23, that I needed to go independent in order to properly take care of my clients and to always put them first. So, in 2009, Postema Insurance & Investments was born.
From there, my goal was to build a financial empire. I knew I could help agents nationwide to ethically fulfil insurance and retirement planning for their clients, so I started Postema Marketing Group and Independent Marketing Organisation. Our goal was to help agents and advisers all over the US by providing the support they needed to position themselves at the forefront and justly take care of every financial need their client may have.
In 2010, we expanded Postema Insurance & Investments to include home, car, and business insurance to further benefit our clients. In 2012, after being frustrated with all of the bad advice being given in our industry, I wrote my first book Retirement You Can't Outlive. Within days, it became a number-one bestseller. Since then, I have written 15 number-one best-selling books, including many number-one international bestsellers on various topics such as finance, insurance, motivation, and nutrition.
In 2013, we discovered that our clients had another need: tax preparation. Tax planning was needed, but not included as a part of many clients' financial plans. Consequently, Postema Accounting Solutions (PAS) was born. PAS now has three full-time accountants on hand for our clients. Most recently, we began answering another cry for help when we started Postema Capital Lending. Our company will soon offer mortgages and loans of all types with hundreds of various lenders. Each with the same business model, we continue to have multiple companies and carriers so that we can always put the client first -each and every time.
So fortunately for me, I learned very early in life that in order to accomplish great things, you couldn't be afraid to step out of your comfort zone.
On a national level, I started two informational sites – TheRetirementInstitute.org and FinancingYourLife.com – where clients can access free financial and insurance knowledge. My team and I are true educators at heart and whether someone is doing business with us or not, we still want to ensure they have the proper knowledge necessary to guarantee that all of their needs will be met. 
Considering the current environment, what do you advise your clients to invest their money in? 
Since most of my clients are pre-retirees and retirees, once we sit down and figure out their retirement goals, we can configure the safest way to obtain those goals through multiple safe income strategies. These strategies will not only keep them out of market risk, but hopefully will give them a better than average return, as well as taking away any potential for loss.
In retirement planning, the conversation needs to be switched from "accumulation only" to more of a "preservation and distribution approach" instead. This idea tends to be very difficult for clients to grasp when they have been beaten over the head with" accumulate, accumulate, accumulate" and this often leads to retirement planning gone wrong if it is not addressed soon enough.
What are some of the key investment trends for 2021 you're seeing? 
Protect what you have. We can't continue to print money and still have an amazing economy. At some point, someone will "pay the piper" – either through taxes or another avenue.
How do you juggle all of your businesses and your responsibilities? What does a typical day look like for you?  
Every morning I am up by 5:30 am. To properly start the day and get my mind focused, I work out first thing. Ideally, I arrive at the office by 7:30 am. From there, I delegate what needs to be done and allow others to manage themselves so I can keep my schedule clear. I put in a full day's work until 5:30 pm or 6 pm. Afterwards, I head home to unwind, which usually includes dinner and some time with my wife and pets. But that is not how my day ends. What differentiates a successful entrepreneur is what are they doing in their primetime. What I mean by that is after some quality time with my family, I am back to working in one way or another. At night, I am either writing a book or doing something to increase business productivity. I enjoy what I do and I tend to view it more as a hobby than work itself.
Something I teach my coaching clients is to become successful in any area, you have to work hard enough to succeed. The only way to do that is to live outside of your comfort zone and be willing to work as hard as you can. When I played sports, the coach would always keep you in the game, even if you made mistakes and as long as you were giving it your all. It's the same in business. Hustle hard enough to where your mistakes don't turn into setbacks but allow you room to use them as a learning curve!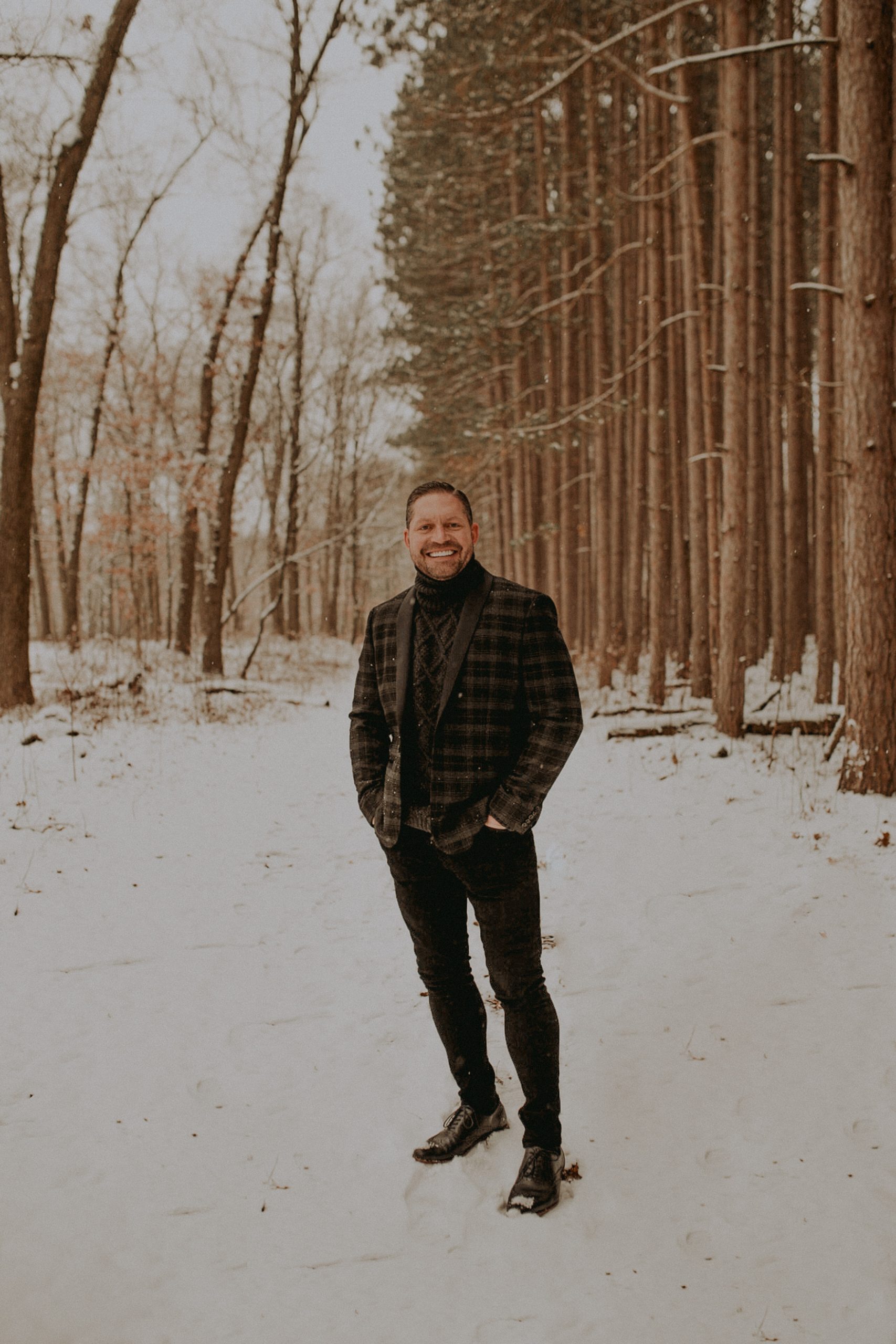 What are your tips for effective time management?
That's simple – but focus. Although it may be simple, I also know it isn't easy. To focus, you need to avoid everyday distractions. It is best to figure out what those distractions are for you, fast and early!
Have you always wanted to have your own companies? 
Yes, I have wanted to have my own companies ever since I got a taste of how proper business can help others and change their lives for the better. I knew I wanted to own companies that would do just that and hopefully at the end of the day be rewarded for it. Even with my coworkers, I love helping them get to the next level so they can become the best version of themselves.
Considering you've achieved so much, what else do you aspire to achieve? 
I want to be the best person I can possibly be and live up to my potential and accomplish all I am capable of, no matter how big that may be. My biggest fear is meeting my maker after I've passed away and God shows me a life of "what could have been" if I had just used all the talents and skills that he gave me, to improve my life and the lives of all those around me.
What's your ultimate advice for young entrepreneurs?
Work, work, work! Work hard and train yourself in everything you want to be great at. It takes 10,000 hours to become an expert in any area. The question is how many years will it take you to get there? Everyone sees the glamour of being an entrepreneur, but what they don't see is the difficulty. You have to have a great deal of perseverance and persistence or you will quit too soon.  The harder I work, the luckier I get!
For more information, go to DennisPostema.com.