Tesla Shares Slide Despite Posting First Annual Profit
The world's seventh-largest company by market cap delivered a relatively underwhelming sum in quarterly earnings.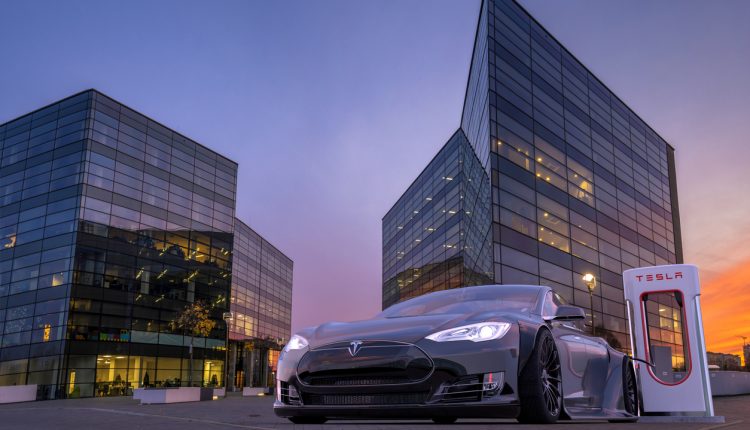 Tesla, the highest-valued automaker in the world, reported a net income of $270 million in Q4 2020, reaching an annual net income of $721 million and marking the company's first profitable year since its founding in 2003.
Despite the landmark moment for the company, Tesla's Q4 earnings fell short of analysts' expectations, leaving investors unimpressed. Shares in Tesla fell 4% in after-hours trading following the publication of its earnings report.
Tesla's projection of 50% annual growth, or a production uptick to around 750,000 vehicles during 2020, also did not come to fruition.
Nick Shields, senior analyst at Third Bridge, described the final three months of Tesla's 2020 operations as a "moderately underwhelming quarter" despite marking record vehicle deliveries.
Tesla managed to buck the trend of automakers' revenue slumping in the past year as the COVID-19 pandemic drove a historic plunge in demand. It has not yet posted sales or production guidance for 2021 but suggested that it might see growth of more than 50% due to increased output in China.
"Despite unforeseen global challenges, we outpaced many trends seen elsewhere in the industry as we significantly increased volumes, profitability and cash generation," Tesla founder and CEO Elon Musk wrote in a letter to shareholders.
Also of note in Tesla's latest report is its income of $1.5 billion from selling regulatory credits to other carmakers, doubling 2019's take. However, this remains a profit source that will soon disappear as its rivals begin to ramp up EV production.
The gulf between Tesla's valuation and its annual income also has yet to be breached. Still, Musk suggested during a conference call that the company's meteoric increase in market value over the past year may be due to the future potential of Tesla vehicles to offer "full self-driving" capability, which he claimed would offer double the utility of conventional cars.