Running to Keep up With a Fast Growth Business
A rapid increase in business can be as challenging to deal with as a sudden drop-off, and any business leader worth their salt should prepare for both scenarios.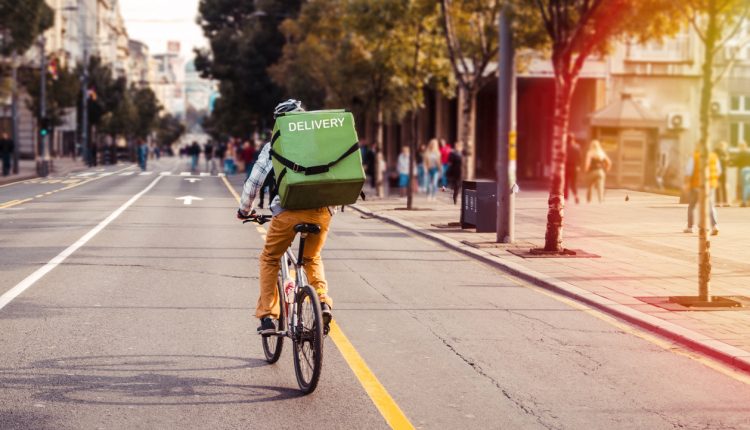 CEO Today hears from James Brooke, founder and CEO of Amplience, on the wisdom of this advice and how it can best be applied.
The reality is that while you always knew you would have to think ahead and plan accordingly if your business started scaling fast, you may not have the luxury of time to do this.
The global pandemic has turned many industries on their heads, not least eCommerce. As a platform provider for online retailers, we've experienced 70% year-on-year growth in our most successful years, and less than that in others. 2020, though, saw our business growth accelerate in a way that none of us could have predicted.
Other CEOs in similar situations last year will have found that instead of incremental, planned expansion, they were suddenly managing a business that doubled or tripled in size in a year, or at most 18 months. This is so fast that it's akin to incubating a new business inside an existing business simultaneously, without the desired space and time to shore up your resources.
But what entrepreneur ever set up a business thinking it would be all plain sailing?
The lesson that many of us at the helm of fast growth businesses have learned is that in the heat of the moment, traditional metrics of corporate success such as revenue and market share pale in comparison to the ability to shift quickly to accommodate change and the value of hiring effective employees.
Bob Iger, who took over as CEO and Chairman of Walt Disney in 2005 and last year delayed his retirement to help steer Disney through, by his own admission, "the biggest crisis the company has faced in its 100 years", said: "We need acceptance of a new norm. Even if it creates short-term pain, which results in a decrease in profitability, the long-term gain is significant if we make the shift in a timely way." 
What entrepreneur ever set up a business thinking it would be all plain sailing?
Referring to how Disney is innovating to accommodate the change in how people consume media and entertainment, Iger added: "We live in a world that's constantly changing. Innovation needs to be a constant process. You can't dabble in it, or move in and out of it, it has to be constant because change is constant."
And yes, it is hard sometimes. If your focus is on managing customer needs and their needs are so great that they threaten to overwhelm your carefully curated team of managers, you'd better be prepared to hire new people quickly. We threw out every metric we had around customer success and how it would be managed in 2020. We relaxed our controls, implemented more training and put customer satisfaction front and central. It did create short-term pain, but it will be worth it for the longer-term future of the company.
Having the courage to change course to keep up with an exponential rise in demand for services is a crucial lesson for any fast growth company. In our case, the pressure on our team has been huge. But what we have proven to ourselves is that our basic approach to customer service was right, it was simply the metrics that we had to adapt.
The founders of Bulb, the green energy company which launched in the UK in August 2015 with six employees and now has a team of over 700, had a similar commitment to providing outstanding customer service, but it also found that growing quickly was not easy. Co-founder Hayden Wood has said: "Focus on growth ideas that are repeatable and scalable and make sure you experiment but do it properly." 
For us, experimenting came in the middle of a global pandemic, and it meant climbing down from certain managerial positions just so that we could deal with the here and now. It's been an existential situation that spanned from wondering in March whether we could survive the pandemic to taking the whole business through to the other side bigger and better.
There have been times when I've wondered if we were doing the right thing and making the right decisions, but all the time we've been learning important lessons about managing growth, harnessing talent and making customers happy. We don't know yet what this year will bring, but what we do have are a host of salutary experiences to fall back on.