On a Mission to Create a Better Global Environment
The VITALA Group of Companies, formed its first operating company, Vitala Ltd, in October 1983 – now operating in its 37th year. The Group is best known as Project Finance providers, developers, managers, and consultants to the leisure, tourism and themed entertainment industry. It provides additional related services pertaining to the tourism, hotel, catering and leisure industries, including sport and recreation.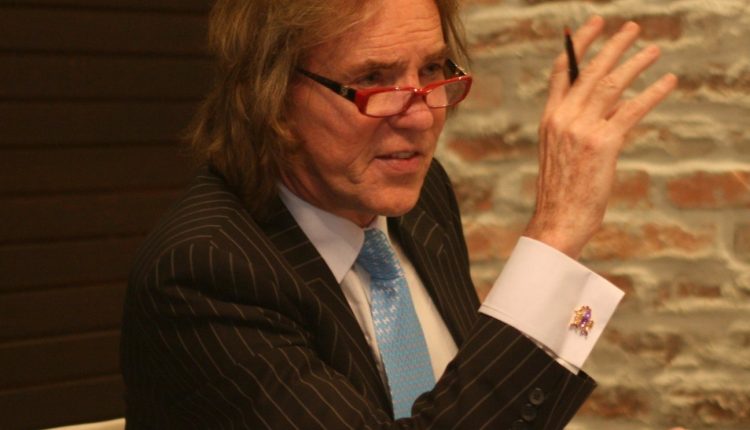 It also specialises in global project financing and the formation of financing syndicates covering startup and ongoing projects, the provision of Private Placement Memorandum and related documentation for project verification, as well as Mergers and Acquisitions. The Group's commercial activities cover investment, consultancy and management services for theme and leisure parks, hotels, residential accommodation, resorts and waterparks, golf courses, urban environments, sport and entertainment centres, as well as many other industrial sectors.
Market Feasibility Studies, Financial Feasibility Studies, Business Plans, Legal Due Diligence, Marketing Profile Audits, Environmental Impact Studies, Social Impact Assessments, and Operational/ Management Audits are also provided. We hear more about it from the Group Chairman – Dr Wolf Vierich.
Despite the pandemic, has 2020 been a busy year for financing projects?
The demand for international project finance in excess of US$ 10.0 million per project has been steady in 2020 and the COVID-19 pandemic had no measurable effect on that.
We commenced with real estate project finance in the Republic of Korea, Kazakhstan, the United Arab Emirates, Turkey and Mongolia.
All our global office functioned throughout the COVID-19 crisis, because of the vast number of ongoing international projects.
2020 has been a tough year for the leisure, tourism and themed entertainment industries. How have they navigated this and what has it meant for The Vitala Group?
This industry sector only comprises just over 40% of our current project portfolio.
Obviously, there have been project delays caused by the various restrictions and quarantine measures imposed globally. This has affected mainly operators but not developers since project development requires some years to complete.
What's on The Vitala Group's agenda for 2021?
Firstly, no project is ever the same as another.  People, countries, cultures and project designs are each very different.  In almost 38 years of global project development and project financing, we have dealt with almost every type of developer imaginable.
The 2021 projects we are working on are a mix of renewable energy, pharmaceutical manufacturing, tourist resorts, healthcare projects (hospitals), university projects, agricultural projects and many other industry types. Our current projects are located in Vietnam, the Republic of Korea, Kyrgyzstan, Bulgaria, South Africa, Canada, Saudi Arabia, Dominica, Ukraine, Egypt – with many other locations emerging.
What's your ultimate goal for the company's future?
To continue to provide customer-tailored professional services in an environmentally acceptable, ethical and legal manner and, as well as developing projects, to create a better global environment.
A goal of ours is to create opportunities for young people to enter our industry and to further those who display an exceptionally positive attitude and a willingness to learn.
About Dr Wolf Vierich
Dr Wolf Vierich was the leader of the team nationalising Tanzania's hotel and tourism industries; Regional General Manager of the Inchcape Group's Middle East operations; and Holiday Inn International Hotels' Director of Projects Europe, Middle East and Africa, as well as an adviser to numerous national Presidents and Heads of State.
A Graduate from two West German Hotel Management Schools, his educational curriculum was complemented by American University studies, majoring in Contract & International Trade Law, Economics and Business Management, followed by studies in International Project Management at the European Centre of Management in Brussels, and in Executive Management at Cornell University, Ithaca, New York.
Strong analytical development skills combined with multinational practical management abilities attained in the international lodging and leisure industries form the background for his Vitala Group global commercial activities. He also lectures, speaks and has published worldwide on subjects covering Law, Management and Tourism industry trends and developments as well as on operational management aspects and issues.
For his global achievements in the international tourism industry, he was Knighted by the German Government in 2010.
For more information, go to www.vitalagroup.com.