Jesse Willms: Lessons Learned in the Life of a Serial Entrepreneur
In this interview, Jesse Willms shares the most valuable lessons he learned on his wild ride to business success over the past 17 years.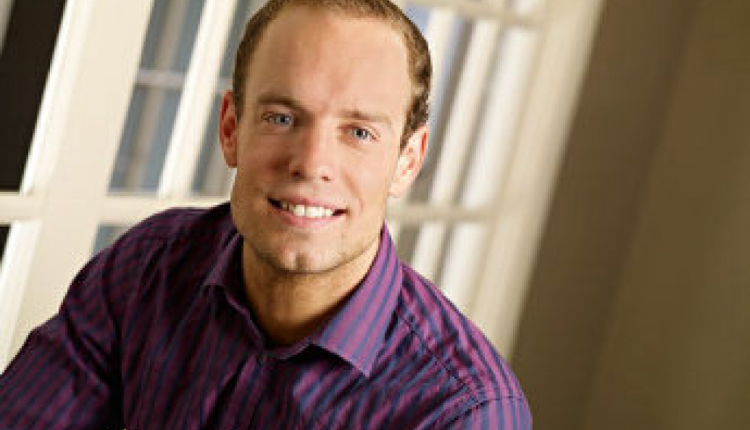 Who are you?
My name is Jesse Willms. If you want me to put myself into a pigeon hole, you could best describe me as a serial entrepreneur and internet marketer. I've been running online companies for the last 17 years, starting my first one way back when I was just 15 years old.
I've always had a keen interest in business and trade. From the moment I picked up my first books on influential stock market personalities such as Warren Buffet, I knew I wanted to immerse myself in the business world, probably because that's what I associated wealth and success with.
Currently, I own several car history websites where I develop and implement unique business models designed to make it easier for car owners to find out the history of their used cars through a single, intuitive platform. At the moment, our platforms pull in over 3 million monthly visitors.
Can you recall a key defining moment in your early life?
Looking back, I could name many key moments that have led me to be where I am today. However, the time that stands out the most is when I ran my health and wellness companies between 2007 and 2011.
I started to hone my craft as a marketer throughout this period, and I felt like things began to click. At the time, many of the marketing strategies I used were revolutionary. I pushed the envelope with some of the products we launched using pay-per-click campaigns and affiliate marketing schemes.
In total, I founded 22 multi-million dollar supplement brands. When it was all said and done, we managed to sell over half a billion dollars worth of product. For me, this was an incredibly eye-opening experience, and I learned many invaluable lessons along the way. 
What are the core values that drive your current business?
I think I've done an excellent job of building a culture based on innovation. As the owner, it's my responsibility to create a working environment that highlights the importance of teamwork and collaboration. 
To help reinforce this culture, I've made innovation one of our corporate values. Consequently, we continue to encourage new ideas, whether they are considered breakthroughs—like a brand new service—or a series of small incremental changes that will add value for customers or make our internal processes even more efficient.
However, our ideas aren't just employee-generated. Monitoring user conversations on our community discussion board has allowed us to identify some of our best ones. We've found that listening to customer feedback has been crucial in guiding our decision-making and influencing the features we choose to innovate. 
It also gives us a sense of how satisfied our current users are with our offerings. Not to mention, implementing customer advice reinforces community feeling because people can see that we take their opinions seriously.
"We've found that listening to customer feedback has been crucial in guiding our decision-making and influencing the features we choose to innovate."
What was the biggest challenge you had to overcome?
The issues I faced in the past with my previous companies are well documented, and it's safe to say that a lot of the mistakes could have been avoided if I knew what I know today. However, as cliche as it may sound, the biggest obstacle I had to overcome was myself.
I was blessed with a lot of success at a young age, and almost everything I turned my hand to generated a lot of money. Unsurprisingly, this led to overconfidence and subsequently resulted in making sloppy mistakes that I would simply not make as my older, wiser self. 
If you could go back in time by ten years, what advice would you tell yourself?
My advice to my younger self is to take care of the customer first, make a great product, and the profits will follow. Take every complaint seriously and make adjustments when needed, and continuously work to improve your product.
The reason I say this is because when you're running a successful business, it's easy to shut yourself off to negative feedback and keep running the business the same way. However, that's a surefire way to failure. 
With VehicleHistory.com, we are working for our customers. Our decision-making stems from listening to their feedback and fulfilling their needs. By providing top-notch customer service, we can ensure our customers are satisfied and continue to generate a healthy revenue stream.
"Take every complaint seriously and make adjustments when needed, and continuously work to improve your product."
What is great leadership to you?
Great leaders need to have excellent communication skills. While it's essential to have a strong vision for your brand, you also need to explain it clearly to your employees to avoid getting your wires crossed. Communication is also crucial for increasing morale, team unity, and productivity. 
What advice would you give to up and coming entrepreneurs?
The best advice I can give anyone looking to start a new venture is to think outside the box. I have seen many businesses that appear to be a carbon copy of an already famous brand. 
As a result, they end up shutting down after a year or two, or they never managed to get off the ground in the first place. As the late Steve Jobs said, the best innovators are great at tracking market place trends and acting on them before their competitors.
You also don't need to consider yourself a creative person to develop a brilliant idea. Most of my concepts come from a problem I am experiencing in my personal life or a gadget I wish I had but doesn't exist yet. 
I find it helpful to make a running list of big and small problems to help me generate meaningful business solutions. By filling a hole in the market that others can't, you can benefit enormously from a first-mover advantage.