Cineworld Faces Revolt Over CEO's £65 Million Share Bonus
Shareholders in the pandemic-struck cinema giant have expressed outrage over senior executives' £208 million bonus scheme.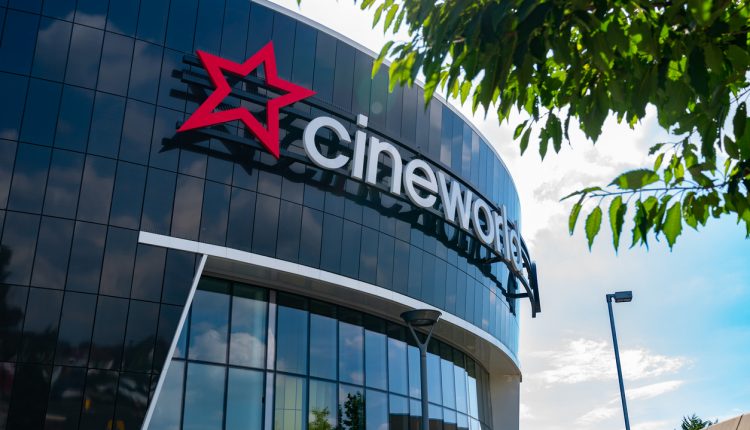 Cineworld, the second-largest global cinema chain, is facing strong investor backlash over plans to grant top executives tens of millions of pounds in share awards despite having received taxpayer funding to help it survive the COVID-19 pandemic.
Up to £208 million in share awards could be dispensed to senior executives under the proposed long-term incentive plan (LTIP), which will dispense awards if the company's share price returns to £1.90p within three years. Cineworld's shares were priced at £1.97p each prior to the pandemic.
If this level is achieved, senior executives will share an award of £104 million. CEO Mooky Greidinger and his brother and deputy, Israel, will be eligible to receive £33 million each. Should the share price hit an upper cap of £3.80, the executives' award will be doubled to £208 million, with £66 million for the Greidinger brothers.
Cineworld shares are currently trading at 70p and have never reached a price of £3.80.
According to outlets, three major advisory groups are recommending that shareholders vote against Cineworld's adoption of a new remuneration policy at an EGM convening next Monday. One such group, Glass Lewis, said that the structure of the proposed LTIP meant Cineworld executives appeared "eligible to receive virtually unlimited remuneration".
"On an annualised basis the maximum payout under the plan reflects about 3,400% of the chief executive's base salary," Glass Lewis said in a note to investors, urging them to block the "excessive" payout.
All of Cineworld's 127 UK sites were closed indefinitely in October 2020, with the company stating to the government that the industry had been made "unviable" by the pandemic. Thousands of its staff remain on furlough.
Mooky Greidinger joined Cineworld's executive board in 2014. The Greidinger family controls a 20% stake in the company.