China Overtakes US as No. 1 Foreign Investment Destination
With the world economy upended in 2020, new investments into US companies plunged by almost 50% while China soared.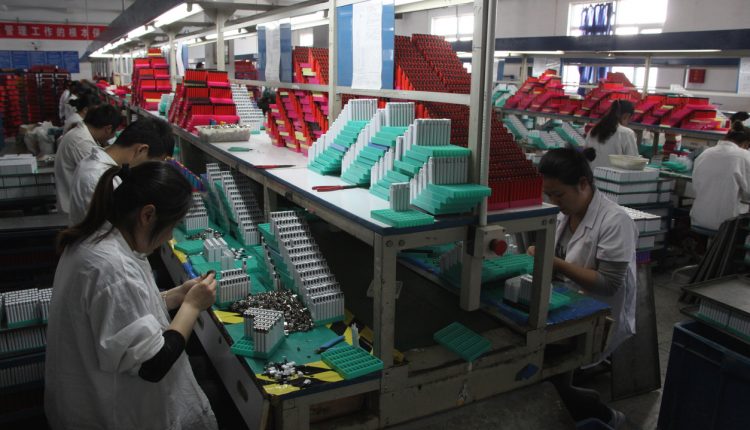 The Chinese economy saw more foreign direct investment than any other country during 2020, finally surpassing the United States.
In a report released on Sunday by the United Nations Conference on Trade and Development, China was found to have brought in a total of $163 billion worth of inflows last year, compared to the $134 billion that the US attracted.
The figures illustrate a precipitous drop of 49% in US FDI, which saw inflows worth $251 billion in 2019. China received $140 billion, rising 4% in 2020.
Overall, the report found that FDI receded globally in 2020 on the back of the COVID-19 pandemic and its constriction of economies worldwide. FDI was down to $859 billion, a 42% drop from the total sum in 2019 and 30% down even from the lowest point of the 2009 financial crisis.
"Developed" countries saw more of a shock than "developing" countries, with the average FDI drop for developed countries being 69% – so, relatively speaking, the US fared quite well. Developing nations (which would include China) saw a fall of 12% on average.
The EU saw a total FDI decline of two-thirds, according to the report. The United Kingdom had a 100% reduction in new FDI, down to -$1.3 billion from $45 billion in 2019.
Despite being the epicentre of the COVID-19 pandemic, China has made a speedy recovery from its setbacks in early 2020, reporting fewer than 100,000 confirmed COVID-19 cases and around 4,8000 deaths from the virus. The Chinese government reported 2020 GDP growth of 2.3% earlier this month, projected to be the only positive annual growth rate seen in a major economy.
Though it surpassed the US in the flow of FDI last year, the total stock of foreign investment remains far smaller in China than in the US, according to data compiled by the Organisation for Economic Development and Cooperation.