CEOs and Business Groups Condemn Capitol Hill Riot
American industry leaders expressed outrage at the siege in Washington, decrying the "lawlessness and violence" of demonstrators.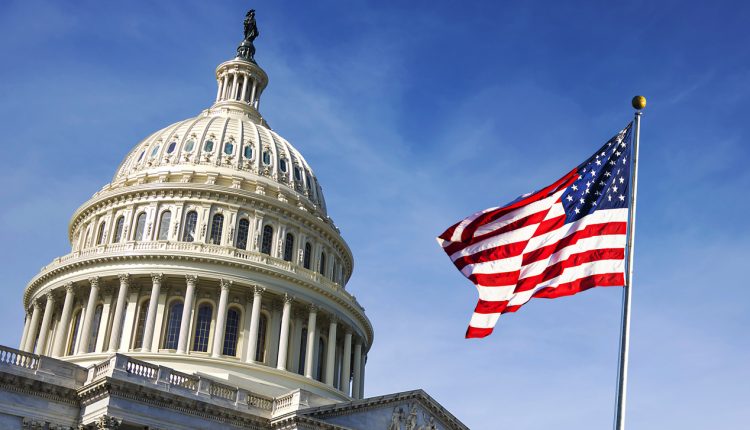 As a large group of pro-Trump demonstrators stormed the Capitol in Washington on 6 January in a siege that would see four dead, CEOs from a wide swathe of US business spoke out against the violence.
"Today marks a sad and shameful chapter in our nation's history," wrote Apple CEO Tim Cook in a tweet. "Those responsible for this insurrection should be held to account, and we must complete the transition to President-elect Biden's administration. It's especially when they are challenged that our ideals matter most."
Other prominent CEOs in US tech, including Alphabet and Google CEO Sundar Pichai and IBM CEO Arvind Krishna, also condemned the demonstrators' actions.
"Holding free and safe elections and resolving our differences peacefully are foundational to the functioning of democracy. The United States has a long and proud history of doing this," Pichai wrote to the company.
"The lawlessness and violence occurring on Capitol Hill today is the antithesis of democracy and we strongly condemn it."
In his own message, Arvind Krishna also foregrounded the sanctity of America's democratic institutions. "IBM condemns today's unprecedented lawlessness and we call for it to end immediately. These actions have no place in our society, and they must stop so our system of democracy can work," he wrote.
Numerous other business leaders, including JPMorgan Chase chairman and CEO Jamie Dimon, Intel CEO Bob Swan and the Business Roundtable decried the violence as harmful to democracy in the US.
The demonstrators had gathered in Washington to protest the certification of the results of the 2020 presidential election, with leaders citing unsupported claims of widespread voter fraud. They were greeted prior to the certification by President Donald Trump, who directed them to march on Capitol Hill during a rally in which he decried the election as "rigged" by "radical Democrats".
"And after this, we're going to walk down there, and I'll be there with you, we're going to walk down … to the Capitol and we are going to cheer on our brave senators and congressmen and women," Trump said. "And we're probably not going to be cheering so much for some of them. Because you'll never take back our country with weakness. You have to show strength and you have to be strong."
Four people are known to have died during the demonstrations, with one woman shot by an officer in the Capitol. Another woman and two men also died in the area around the Capitol after suffering "medical emergencies which resulted in their deaths", according to Washington police chief Robert Contee.