Amazon Offers to Aid Biden's COVID-19 Vaccine Distribution
The eCommerce titan is offering to let the US government make use of its logistics network to deliver 100 million vaccinations.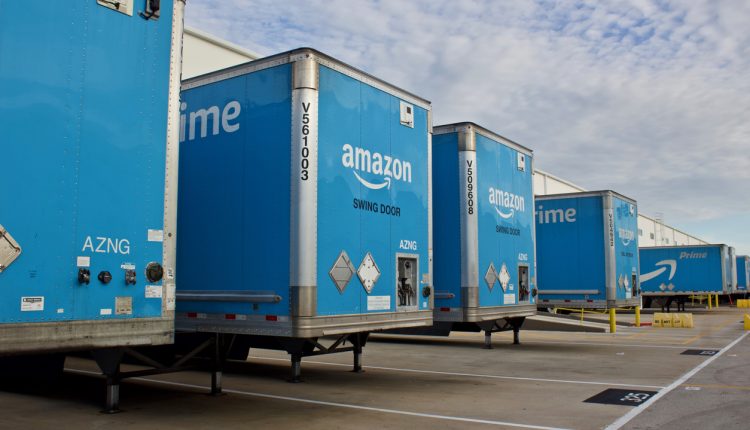 Amazon is offering its vast operational network to assist the US government in distributing COVID-19 vaccines in the US.
"Amazon stands ready to assist you in reaching your goal of vaccinating 100 million Americans in the first 100 days of your administration," wrote Dave Clark, CEO of Amazon's Worldwide Consumer division, in a letter sent to President Joe Biden on Wednesday.
"Our scale allows us to make a meaningful impact immediately in the fight against COVID-19, and we stand ready to assist you in this effort."
The company said that it has already made an agreement with a licensed third-party occupational health care provider to administer vaccines on-site at its facilities once these vaccines are made available. "Additionally," Clark wrote, "we are prepared to leverage our operations, information technology and communications capabilities and expertise to assist your administration's vaccination efforts."
Amazon is the second-largest employer in the US with over 800,000 American employees, Clark pointed out. Most of these employees are classed as essential workers who cannot operate remotely, and so should receive vaccinations "at the earliest appropriate time".
The newly inaugurated President Biden has vowed to distribute COVID-19 vaccinations to 100 million Americans within his first 100 days in office. Previously, the Trump administration had left individual states to handle vaccine rollouts individually, which has led to inequal rates of distribution across the nation.
It is unclear whether Amazon made a similar offer of assistance to the Trump administration. Former President Donald Trump has often feuded with Amazon CEO Jeff Bezos, who also owns the Washington Post.