Uber, JetBlue and Others Join Amazon's Climate Pledge
Five major transportation companies have committed to Amazon's vision for carbon neutrality by 2040.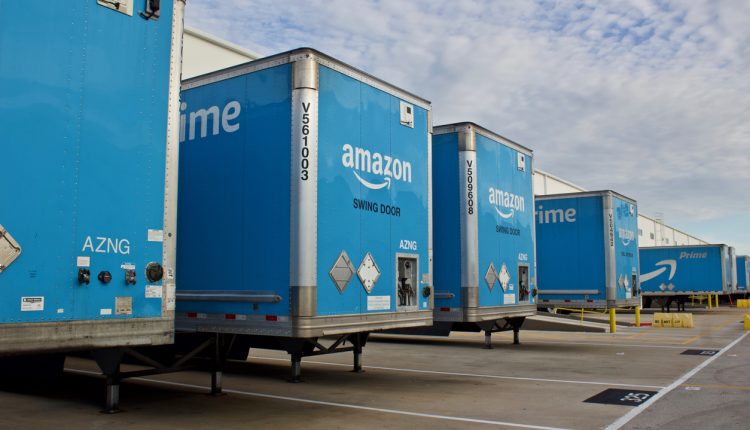 Amazon announced on Wednesday that five major transportation companies have joined The Climate Pledge, a business commitment to achieve net zero carbon by 2040 – a decade ahead of the 2050 goal set by the Paris Agreement.
The five new signatories are Boom Supersonic, Cabify, JetBlue, Rivian and Uber. Their inclusion marks 18 major companies that have signed the pledge, including Infosys, Mercedes-Benz, Siemens, Signify, Verizon and Amazon itself.
Amazon CEO and world's richest person Jeff Bezos welcomed the transportation companies' pledges. "By signing The Climate Pledge, companies around the world are making a bold commitment to help protect our planet from the devastating impacts of climate change," he said.
"The transportation sector plays a critical role in accelerating our carbon reduction goals, and we welcome Boom, Cabify, JetBlue, Rivian, and Uber as they join us on the journey to net-zero carbon by 2040."
All of the new signatories have previously published climate targets with their own sustainability strategies for achieving them. JetBlue has been offsetting emissions for all of its domestic flights since July, and Cabify has already committed to electrifying its fleets in Spain and Latin America by 2025 and 2030 respectively. Uber has made a similar pledge towards having all of its rides take place through zero-emission means by 2040.
By joining the Pledge, the companies commit to implementing Paris-aligned strategies for cutting emissions. The framework requires signatories to prioritise energy efficiency, renewable energy and the creation of a closed loop for materials. The signatories must also regularly and publicly report on greenhouse gas emissions from all parts of their businesses.
Bezos committed Amazon to a 2040 carbon neutrality deadline in 201 – a significant challenge, considering that the company ships over 10 billion items each year and creates an enormous carbon footprint through its delivery systems and data centres.