Reimagining Lightbulb Moments in a Virtual Era
The ability to innovate is among the defining business requirements of our time. Central to innovation are 'lightbulb moments' - bright ideas that trigger a ripple effect across businesses, industries and even societies.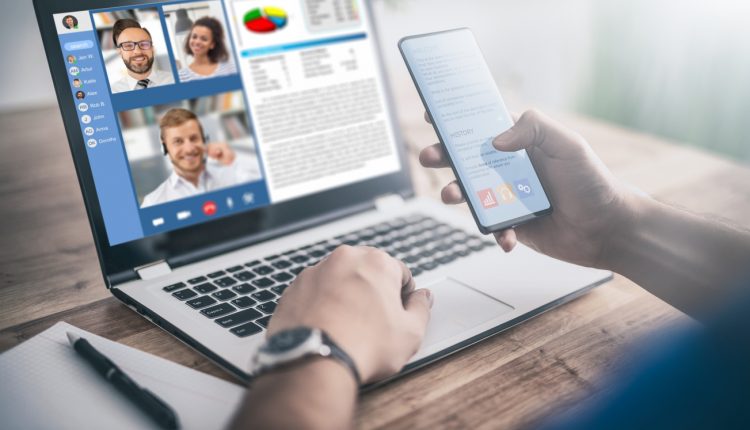 Anthony Tattersall, Vice President EMEA at Coursera, explores the need for new innovation in business and how it can be achieved proactively.
Lightbulb moments have happened for as long as we remember – from draughtsman Harry Beck's radical tube map redesign to the concept of Google being brainstormed in a pub. And companies have become better at learning how to facilitate them. They've realised that innovation doesn't just come from R&D departments, but from an approach which harnesses the brightest minds from anywhere in a business. Companies are also facilitating better communication and collaboration – perhaps taking heed of research like a report by Boston Consulting Group, which found that social connectivity can more than double productivity.
But COVID-19, and the broader trend of remote working, threatens to undo this progress. Working virtually limits the opportunities for hive-minds, free-thinking, and ultimately those 'aha!' moments needed to fuel business growth. It threatens to put us all back in the silos we've broken down.
So, how do companies reimagine lightbulb moments in a virtual era? Success depends on building an innovation engine that caters for them; a catalyst for deeper and more effective change. There are three key steps to getting this right.
1. Treating innovation as a discipline
Innovation is real work, and it should be managed like any other corporate function. Establishing the right roles and processes, setting clear goals and relevant measures, and reviewing progress at every step of the way are all vital to make innovation work.
Let me give you an example from our own experience at Coursera. The COVID-19 pandemic meant that educators worldwide were forced to move all learning online, but many universities lack an online catalogue that can serve their students' needs across disciplines. In fact, fewer than 50% of the faculty members in the US have ever taught an online course.
Innovation is real work, and it should be managed like any other corporate function.
It took a disciplined process to come up with a solution, which was based on observations of how an instrutor's life has changed during the COVID-19 crisis: jumping in and out of Zoom sessions, delivering live lectures because they don't have a library of video content to fall back on. The result was Live2Coursera Zapp (short for "Zoom app"), a tool enabling faculty to record, share and upload Zoom lectures. This gave faculty more time to focus on discussions and group activities that build engagement with students.
Innovation is a discipline, but that doesn't mean it's the same as other business activities. Instead, innovation is the work of knowing rather than doing – it requires a growth mindset. And Learning and Development (L&D) plays a crucial part in fuelling it.
With targeted initiatives, L&D can effectively foster the fresh thinking, speed and agility that organisations need to tackle this challenging economic climate. The savviest companies invest in courses to create strong, effective managers and build a robust pipeline of leaders who are used to thinking outside the box.
2. Working with customers to meet their needs
If innovation is your only goal, by all means look for quick win opportunities to disrupt the current playing field. But if long-term business success is also your objective, make sure your innovation lines up with a pressing customer problem that no one has solved. And if you're wondering what that problem is, ask your customers.
The importance of meeting customer needs is particularly evident today, in the midst of the global pandemic. COVID-19 has put unprecedented pressure on organisations to pivot quickly and has required many to seek help from outside. Firms who can support them as they navigate the pandemic, like the tech providers who facilitate a move online, are best placed to succeed in this difficult climate – because they meet immediate and important customer needs.
We've seen this first hand at Coursera. Leading companies like Capgemini, Liberty Global, Novartis and Swisscom engaged Coursera to reskill their workforce and prepare for the future. As many as 25% of Fortune 500 companies now partner with Coursera on their skills development goals. By offering the right technology, content, expertise and support – to meet their most pressing requirements – we've built deep and strategic relationships with new and existing customers across the globe.
3. Creating an agile workforce
In a virtual era,, organisations need to think differently about how work is done and managed, how workers are engaged and how their skills and knowledge are applied.
Crucial to doing this is embedding a digital culture that permeates through an organisation. Employees must be comfortable using technology to collaborate, communicate, learn, create and innovate. In fact, an MIT Sloan study found that nearly three-quarters of digitally maturing companies are able to attract new talent based on their use of technology – promoting an innovative environment, fuelled by a tech-first strategy.
Important to this is creating an environment which helps employees and management embrace change. One example of a company doing this well is Novartis, a multinational pharmaceutical company which provided all employees – and their friends or family members – with free learning through Coursera as soon as the pandemic started. Novartis has helped employees and their communities stay engaged at a difficult time, as well as encouraging them to learn skills to deal with the changing nature of their jobs.
So, innovation is never easy. And moving lightbulb moments to the virtual world is a particularly hard task. But for the companies positioned to grow and thrive, this shift represents an opportunity to redefine innovation itself—and the process by which we spark it. And crucially, it opens up a teaching opportunity for employers and employees, which can be met by strategic investment in L&D.