The Opportunities & Challenges of Being the Only Provider of Mega e®
We caught up with Leander van der Walt, the CEO of MS Biotec – a Kansas-based company pioneering the use of the rumen-native bacteria Mega e® to manage diet transitions while maintaining animal health.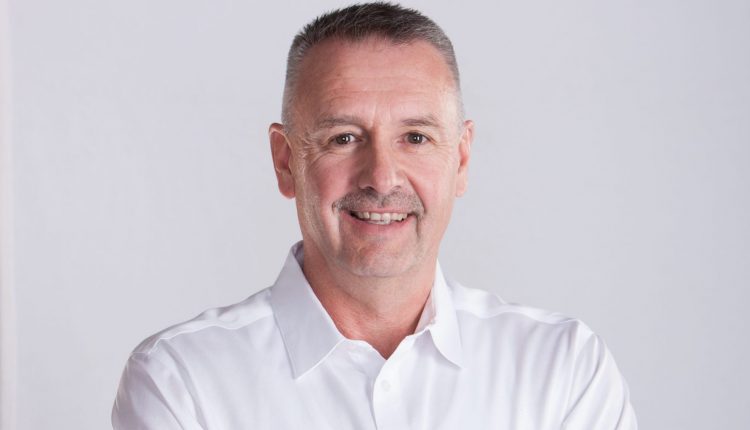 The company's signature line of Lactipro® products harness the power of Megasphaera elsdenii NCIMB 41125, a superior strain of lactic acid-utilising bacteria. MS Biotec's PhD-led teams collaborate with leading universities and researchers to advance the science of rumen health and validate every product they bring to market. MS Biotec and its affiliates are the world's only commercial providers of Mega e, and the company is a co-owner of the patent for Megasphaera elsdenii NCIMB 41125. To hear more about it, we speak with Leander below.
Tell us more about Mega e, Lactipro and the benefits it offers to beef and dairy producers.
Mega e is a bacteria cattle rely on to digest high-energy diets. It is the primary and most prolific lactic acid utiliser in the rumen and Mega e helps maintain a stable rumen environment and contributes to the overall health of rumen. Our patented strain, Megasphaera elsdenii NCIMB 41125, was selected because of its high growth rate in the rumen, its ability to grow at low pH, and its prolific utilisation of lactic acid.
Lactipro contains Mega e and is the only product of its kind on the market. Lactipro improves the productivity and profitability of beef and dairy producers by positively contributing to overall rumen health and function. In 2020, we launched two new product forms – LactiproNXT® and LactiproFLX®. These innovations are more convenient for our customers to use and offer shelf life of months rather than days.
LactiproFLX is a small, convenient capsule that contains an appropriate amount of the rumen-native bacteria, Mega e, for the specific animal type. One capsule per administration is all that is needed.  LactiproNXT is a low-volume oral drench that can be used for feedlot cattle, dairy and beef cows and calves. Our new product forms are easy to use and give producers the flexibility to choose the form that best fits their operation.
Our state-of-the-art production facility in Wamego, Kansas and PhD-led teams are dedicated to Mega e research and product innovation. Since our founding in 2010, we have continually improved Lactipro from a high-volume drench with a 14-day shelf life to our latest breakthroughs Our proprietary anaerobic production process and packaging enable us to freeze-dry Mega e in a live, suspended state.
In what ways has the COVID-19 pandemic affected your work, considering you're the world's only commercial providers of Mega e?
2020 has been a challenge especially from a manufacturing point of view. MS Biotec's focus was twofold:
Keep our employees safe and healthy.
Provide product to our customers.
The resilience of the MS Biotec team and the commitment of our people has carried us through this pandemic. We were able to launch our 12-month shelf-stable product during the midst of the pandemic, which was an amazing achievement.
MS Biotec has been very focused on training and cross-training our employees to be able to manufacture our products. We take our commitment to the customer very seriously. We are the world's only commercial producer of Lactipro, and we are very dedicated to maintaining product supply.
The relationships that MS Biotec has fostered with all our stakeholders over the years really proved to be valuable during this pandemic as all raw materials were supplied on time and our logistics partners did an outstanding job in getting our products to our customers. 
What's the most rewarding part of your work with MS Biotec?
Taking on Mega e in 2003 when it was still an R&D project and then commercialising it in South Africa, bringing it over to the USA, getting it FDA reviewed and setting up a manufacturing site in 2010 in Wamego, Kansas has been an extraordinary experience. Through research and development and production innovations, we have taken a product with a 14-day shelf life and created 2 product forms that are easier and more convenient for our customers to use. The last 10 years have given me a deep appreciation for all the hard work that everyone has poured into MS Biotec. We are making tremendous progress on the commercial side. The success of the company and the commitment of our employees makes me feel extremely proud and excited to see what the future holds for us!
What's MS Biotec's ultimate goal?
MS Biotec's ultimate goal is to become the leader in anaerobic fermentation and stabilisation of strict anaerobes on a commercial scale. We are also working on a Generation 4 product that would be fed to animals on a daily basis. The discovery group is working on product line expansion, as well as specie expansion and we hope that this will generate organic growth within MS Biotec to excel as one of the leading direct-fed microbial companies providing solutions to all their stakeholders.