Kamala Harris and the Road to Becoming America's First Female Vice President
"While I may be the first woman in this office, I will not be the last," Kamala Harris told the cheering audience in Wilmington, Delaware shortly after winning the presidential race with President-elect Joe Biden. "Because every little girl watching tonight sees that this is a country of possibilities."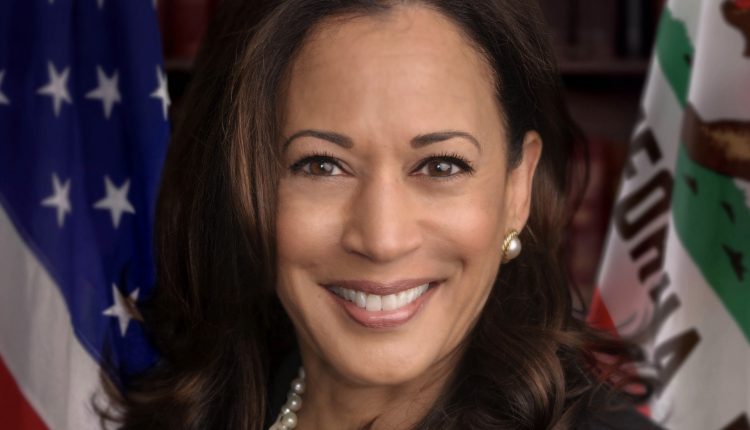 2020 has been a soul-destroying, extremely difficult year for too many. Our society as a whole has been shaken to the core. However, the US election result and the Biden Harris victory has provided many people across the globe with a glimmer of hope.
Kamala Harris has become the highest-ranking woman in the 244-year existence of the United States of America. She's also the first woman of colour to be elected Vice President following the Democrats' historic and widely celebrated election win; a win so important in light of the events associated with the Black Lives Matter movement this year. The US has reimagined what leadership looks like before when the country elected its first Black president 12 years ago. However, what followed his time in office – Hilary Clinton's failed attempt to become the first female president of the US and Trump's victory – took us one step further from the possibility of seeing a woman, much less a woman of colour, in office.
One step further, but not too far away. Kamala Harris's historic election win, which has the potential to change the face of American politics, comes as a breath of fresh air after four years of tumult in the White House. But as with most things in life, the road to this extraordinary success hasn't been smooth sailing for her. Quite the contrary.
The daughter of an Indian Tamil mother and Jamaican immigrant father, who met during the 1960s civil rights struggle in California, Kamala Harris knew that the road to racial justice was long from the earliest days of her childhood. Raised in Oakland and Berkley, California, Kamala grew up under the influence of her grandfather, who was a high-ranking government official and her grandmother, an activist who was teaching poverty-stricken women about birth control. And although she was raised by her South Asian mother, she never forgot her Jamaican heritage.
"My mother understood very well that she was raising two Black daughters," Harris wrote in her memoir. "She knew that her adopted homeland would see Maya and me as Black girls, and she was determined to make sure we would grow into confident, proud Black women."
During the Democrats' campaign, she often spoke of those who had come before her – her immigrant parents and the civil rights struggle in the US, as well as the ancestors and the sacrifices they've made.
A former San Francisco District Attorney, Ms Harris was elected as the first Black woman to serve as California's Attorney General. In 2016, she was elected a US senator, becoming only the second Black woman in the chamber's history. Shortly after her appointment, she made a name for herself in Washington thanks to her prosecutorial style in Senate hearings and the way she interacted with her adversaries in high-stake moments, which at times went viral.
A decade ago, journalist Gewn Ifill called Harris "the female Barack Obama" on The Late Show with David Letterman. She has been close to Barack Obama, who has in the past endorsed her in various elections, including the 2016 US Senate one. She was picked by Joe Biden as his running mate in August this year, after suspending her own presidential dreams due to the lack of "financial resources to continue her campaign". This made her the third woman vice presidential nominee to be ever selected on a major party ticket.
During the Biden Harris presidential campaign, Ms Harris was faced with both racist and sexist attacks from conservatives, with President Trump refusing to learn how to pronounce her name correctly and calling her a "monster" after the vice-presidential debate.
However, the way Kamala has dealt with this has been nothing short of impressive. As her colleague and friend, Senator Cory Booker, notes: "She still has this grace about her where it's almost as if these things don't affect her spirit. She's endured this for her entire career, and she does not give people license to have entrance into her heart." It is this dignity and understanding of the way the political world treats women of colour, but the willingness to work towards changing this, that makes us hopeful for the future. She is the person we all desperately needed at the top, the person whose voice could actually be heard. The person who can actually make a change.