How to Overland in Style: A Guide to Luxurious Overlanding
Overlanding, a unique combination of off-roading and camping, shouldn't have to be an uncomfortable experience.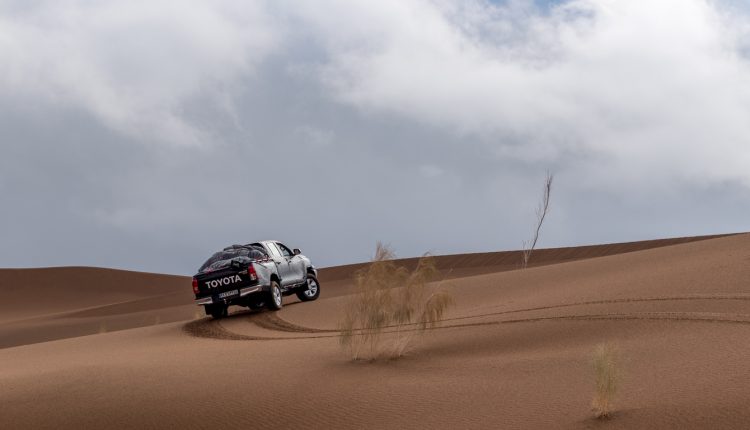 Evelin Weiss from OverlandSite offers her advice for those who are interested in trying out overlanding and are willing to go the extra mile to get the possible experience.
When thinking about overlanding, people don't necessarily associate it with too much comfort. After all, overlanding has you driving long distances, sleeping in your car or tent, cooking your food on a stove, and so on. However, with the proper preparation, you may feel at home even when you are on the road. You just need to have the right overlanding gear with you, and you should be able to take this experience to a higher, luxurious level. 
1. Generously-Sized Vehicle
As an overlander, perhaps the greatest discomfort is caused by a vehicle that is too small. If this is the case, you will feel cramped, and you may not be able to bring the gear that you need with you. A common tactic that many overlanders undertake these days is turning their van into a mobile home. They're adding beds, stoves, tables, bathrooms – everything that a house should have. It's going to be expensive, but once you manage it, you'll be overlanding in style. 
On the other hand, some people may not like the feel of driving a large van, as it constrains their off-road movement. In that case, an off-road vehicle such as the Lexus J201 can provide enough space and comfort to let you drive at ease. Plus, thanks to the wide roof, you may install your roof tent over there – keeping yourself off the ground.
As an overlander, perhaps the greatest discomfort is caused by a vehicle that is too small.
2. High-End Tent
When you are overlanding, you will eventually need a place where you can lie down. Unless you are driving in a van that has a mini-room built inside it, you will need to invest in a high-end tent. Regular tents will just give you shelter as you sleep, but a high-end one should give you comfort as well. 
A tent with at least two chambers should be something to look into. This way, one room may be used to store your things, and the other may be used for sleep. You probably do not want to sleep next to your shoes, after all. You should also go for Fresh & Black technology, as it should keep the space cool and ventilated even as the sun rises. 
3. Air Mattresses
Technically speaking, you should not have too many problems sleeping on the ground as long as you have a good and insulated sleeping bag. However, if you want to go overlanding in style, comfort should also be a factor – in which case, you might want to go for an inflatable air mattress. Something like the Luno Air Mattress 2.0, for instance, can be installed in your car or a tent, increasing your comfort level and allowing you to rest properly. 
4. Navigation Gear
Overlanding also takes quite a lot of orientation, so if you do not want to stop every few miles, you might want to invest in some high-tech navigation gear. You should get a unit that may be used both online and offline, as you may never know when you will come across an area with no network reception. It is an essential piece of gear if you wish to drive in comfort and safety, without the fear of getting lost on shady roads.
5. Propane Camping Stove
Perhaps one of the worst parts of camping is gathering the wood and starting a fire. If only you were at home, you could cook a delicious and exquisite meal! That being said, it's not like this is impossible to obtain while overlanding. You just need to get the right stove.
One device that has risen quite a lot in popularity in the past years is the propane camping stove. The GSI Pinnacle Pro, for instance, is as thin as a laptop – but you get two burners where you can cook your food. This makes mornings quite easy, as you may prepare breakfast and brew your coffee at the same time, enjoying the start of a great day. 
The Bottom Line
Overlanding does not have to be an uncomfortable adventure. With the right gear next to you, it can be a luxurious experience where you feel no discomfort. You'll just have to be willing to spend the extra buck.