Component Control: The Leader in Aftermarket Aviation ERP Software
We speak with Daniel Tautges, whose background includes financial operation, sales, marketing, and strategy for advanced software, hardware, and telecom products.
He currently serves as the Senior Vice President of Component Control, a leading supplier of software and services for the aviation market, where he is responsible for company revenue, marketing, strategy, alliances, and business development. Component Control is a CAMP held subsidiary owned by Hearst Inc. Hearst is an $11bn annual revenue company with holdings in technology and media. 
In his 25-year career, he has held several Senior Management positions in early-stage and publicly traded companies, including the CEO of Pinpoint Worldwide, President of nlyte Software, Vice President, Sales & Marketing at Rackwise, Vice President of Micromuse and Vice President of the IN Software Business and Global Channel Sales organisation, at Lucent Technologies.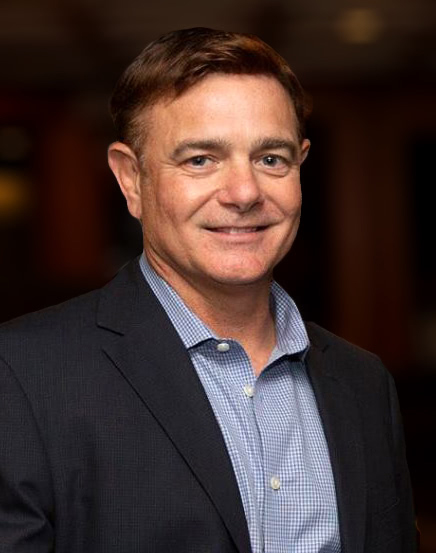 Tell us a little bit about Component Control and the road to becoming the leader in aftermarket aviation ERP Software.
Component Control was originally founded over 30 years ago and grew dramatically as a sole proprietorship until its purchase by CAMP in 2016. As a sole proprietorship, Component Control initially offered a DOS software program called QuickQuote. In the late 1990s, the company turned its focus to aviation and released Quantum Control. The core functionality of Quantum Control software was designed to efficiently manage parts inventory for the aviation aftermarket sector. Over the years, Quantum Control has evolved into a fully integrated ERP and has expanded to support additional aviation sectors such as manufacturing, repair and maintenance. Quantum Control is designed to streamline daily operations while adhering to the complex certification rules of compliance put forth by the FAA. Quantum software is now deployed in nearly 70 countries and has over 1,600 customers.
Tell us about the recently announced expanded integration between Quantum Control and Aeroxchange's AeroRepair platform.
Millions of transactions between thousands of aviation businesses are conducted on Aeroxchange every year. Combining the Quantum Aviation community of more than 1,600 companies with Airline buyers brings together a powerful supply chain ecosystem. Quantum Control's integration with Aeroxchange provides a simple, streamlined method of electronic communication for MRO Providers and Part Sellers. Integration with Aeroxchange's AeroRepair allows Repair Facilities to easily accept and process customer orders, send acknowledgements & pricing estimates, update customers with estimated completion dates, and finally send shipping notifications & billings all from within Quantum. Additionally, customer originating messages like estimate approvals or denials, notices of receipt of completed units, and billing acknowledgements can all be received. Time and date stamps are applied to all inbound and outbound messages, ensuring an accurate, comprehensive transaction record. Transacting electronically from Quantum Control to Aeroxchange simplifies communication, increases accuracy, and reduces manual data entry, all while making you open for business 24/7.
What's on Component Control's agenda for 2021? Are there any exciting projects you can share with us?
In 2020, under difficult market conditions, we continued to invest in product development to advance our industry-leading ERP platform. In 2021 we are doubling our R&D efforts to continue to advance our products to support the needs of our aftermarket aviation customers. Our goal is to have the leading-edge technology solutions that provide efficiencies and reduce risk. In 2020 we released new solutions for Sales, Automation, and Analytics. In 2021, we will build on those efforts while providing further integration with best in class products in Marketplaces, CRM and other industry platforms such as ILS (Inventory Locator Service, LLC). We will continue to release reactive software that can reside on web and mobile that is both secure, reliable and optimised for performance. Further efforts will be made in supporting digital transformation and Cloud services as our customers move toward paperless and centrally managed IT infrastructure. We see 2021 as a market recovery year and are making significant investments in extending our product lead in the aftermarket aviation ERP space.
What are Component Control's goals for the future? 
The company's goals are to continue to innovate and bring compelling value to our customer base. We plan to grow the company both organically and inorganically and continue to differentiate our software and services and expand our strength in the market. We're working on joint development efforts with our parent and sister companies to support efficiency and productivity across all our customer sites. We remain focused on improving and expanding on functionality based on feedback we receive from our non-profit user group. Our software is available on the cloud and we continue to expand our hosting offers so that our customers find it reliable and affordable.