Bezos Intends to Send the First Woman to the Moon
The billionaire owner of Blue Origin has announced his company's aim to cooperate with NASA in putting the first female astronaut on the moon.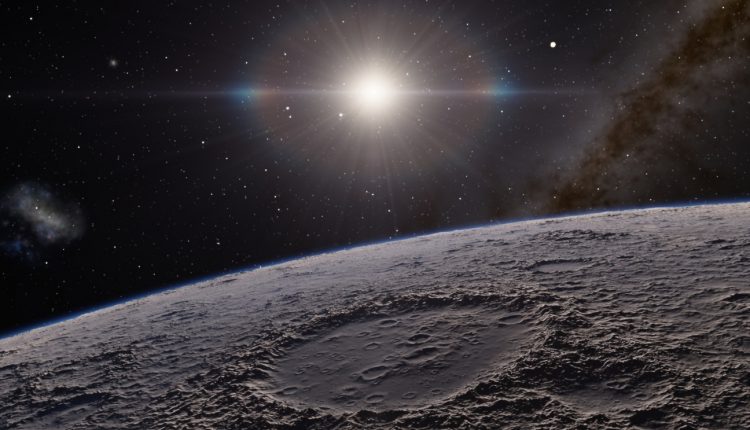 Jeff Bezos has stated that his aerospace and sub-orbital spaceflight company, Blue Origin, will send a woman to the surface of the moon for the first time in history.
The billionaire Amazon founder announced his intention in a post on Instagram alongside a video of Blue Origin's BE-7 engine undergoing a test at NASA Marshall Space Flight Centre in Huntsville, Alabama.
"This is the engine that will take the first woman to the surface of the moon," Bezos wrote.
The post comes as NASA nears a decision on who will supply its lunar landers for a 2024 moon mission as part of its Artemis programme. For the first time, these lunar landers will be privately built.
Blue Origin is currently competing with Elon Musk's SpaceX and Leidos-owned science and IT company Dynetics to secure the contract to build NASA's next lunar landing system. NASA will choose two of the three bidders by March 2021.
NASA awarded Blue Origin a lunar lander development contract worth $579 million in April. The agency also awarded SpaceX $135 million and Dynetics $253 million.
Thus far in human history, twelve men have walked on the moon, but no women. NASA administrator Jim Bridenstine said last year that the agency intends to change that, with plans having been made to select the first woman to complete a lunar landing from the current astronaut corps.
"In the 1960s, young ladies didn't have the opportunity to see themselves in that role," Bridenstine said. "Today they do, and I think this is a very exciting opportunity."
Concerns have arisen over the slim funding provided for the mission by Congress, as well as uncertainty over whether the incoming Biden administration will view space exploration as a priority. "With bipartisan support from Congress, our 21st century push to the moon is well within America's reach," Bridenstine said in September.