2021 Mercedes-Maybach S-Class: Luxury on a New Level
We take a look around Mercedes-Maybach's brand new $180,000 S-Class saloon. Is it the most luxurious Mercedes ever made?
For business leaders and high-end consumers looking for a car that exudes luxury, the all new Mercedes-Maybach S-Class would be the perfect place to start. The S Class is an exquisite new car from the German Marque that features a host of significant diversions and upgrades from the previous edition which proved to be a favourite among those looking to travel in style on the road.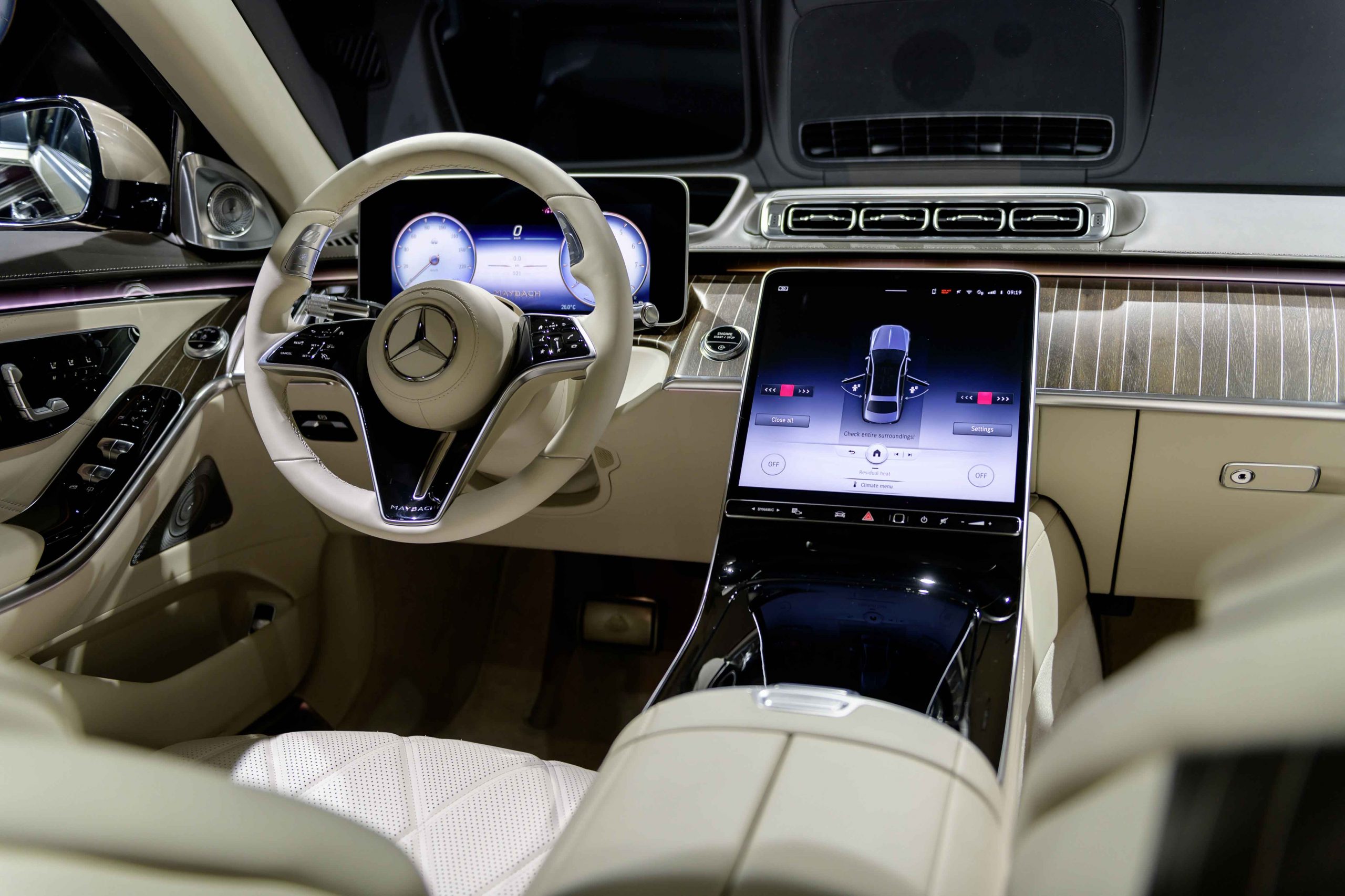 The Drive for Excellence
Under the bonnet the Mercedes-Maybach S-Class uses a 4.0L 496 hp twin-turbo V8 engine coupled with a 48V hybrid system. Mercedes have stated that this combination will result in an extra 33 BHP compared to the previous incarnation of the Mercedes-Maybach.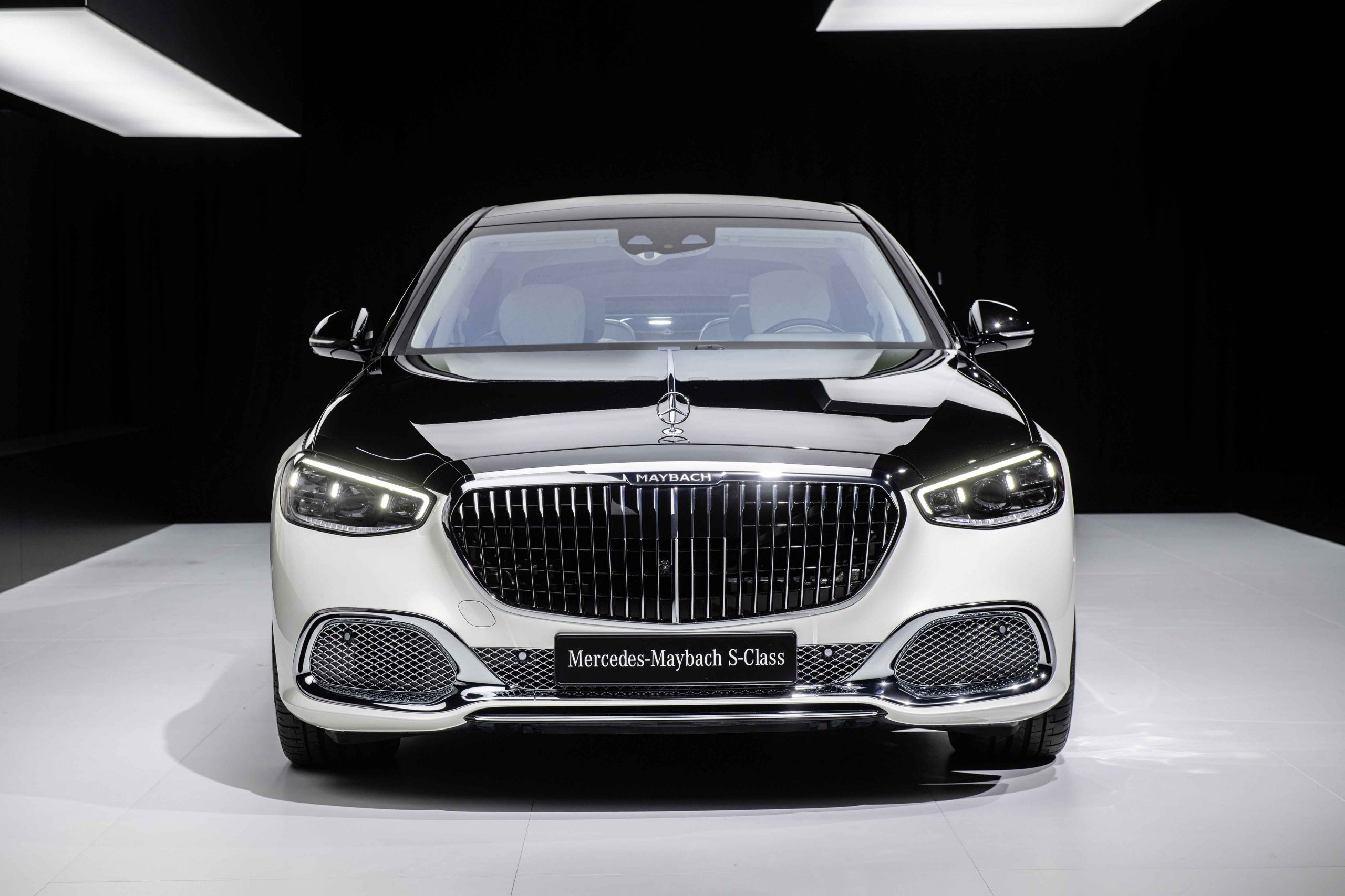 All versions of the new S-Class will also feature the popular 4Matic AWD system which offered such a smooth and powerful ride. In addition to this, Mercedes have excelled themselves with new safety features and their latest version of AIRMATIC suspension. And with a car of its size drivers can enjoy the perfectly balanced rear-axle steering, which has not only made a smoother ride, but has also made the turning circle a whole 7-feet smaller, which is perfect for city driving.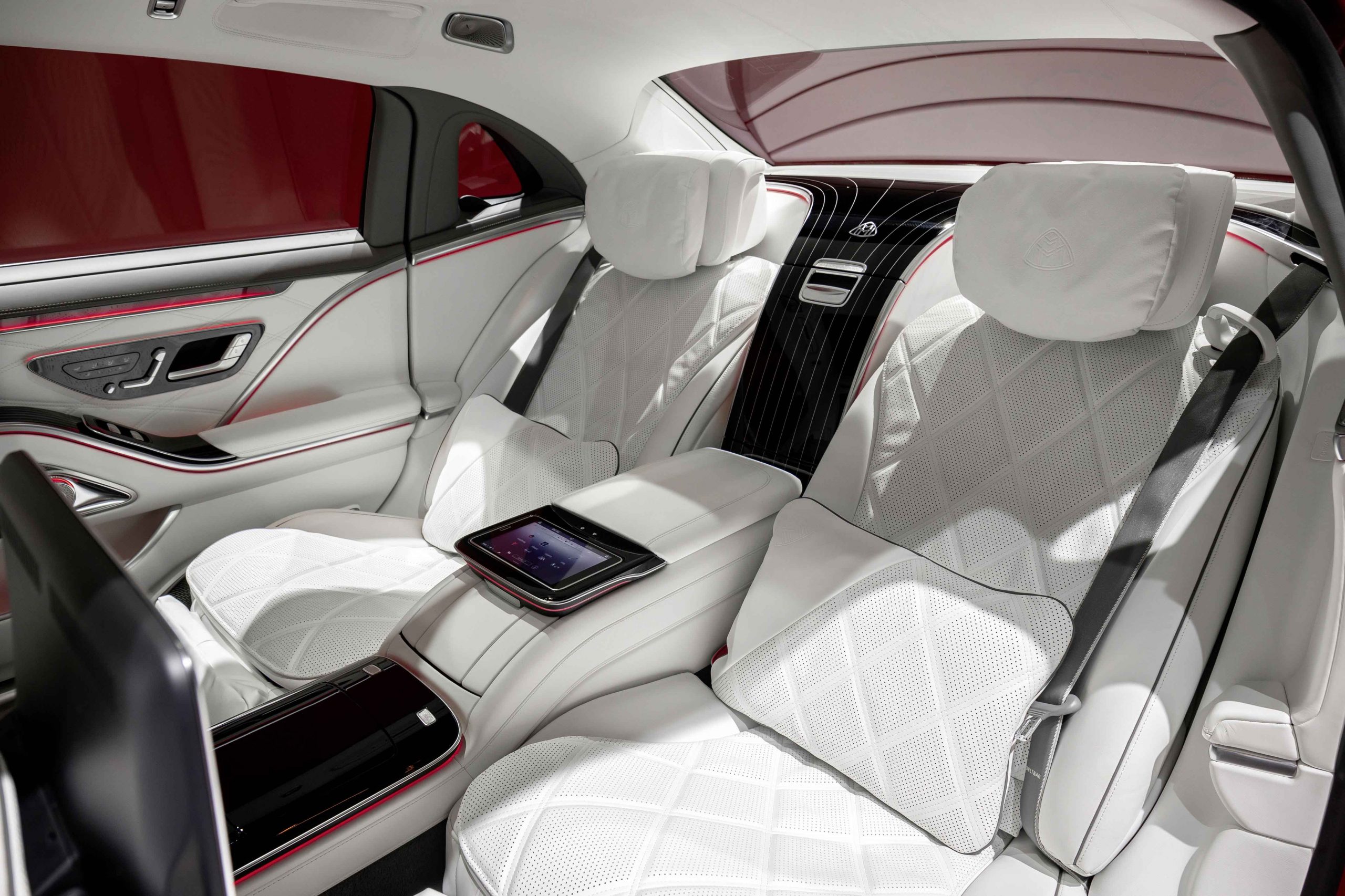 A Luxury Ride
Whilst the Mercedes-Maybach S-Class looks like it will be a privilege to drive, the German company has clearly set out to offer a truly incredible experience if you're a customer who enjoys the luxury of having a chauffeur. Some of the changes is an extended 7-inch longer wheelbase, which allows for a more spacious rear cabin. When you combine this with some of the other phenomenal comfort features like massage seats and neck/shoulder heating, the Mercedes-Maybach truly offers an authentic and luxurious chauffeured experience.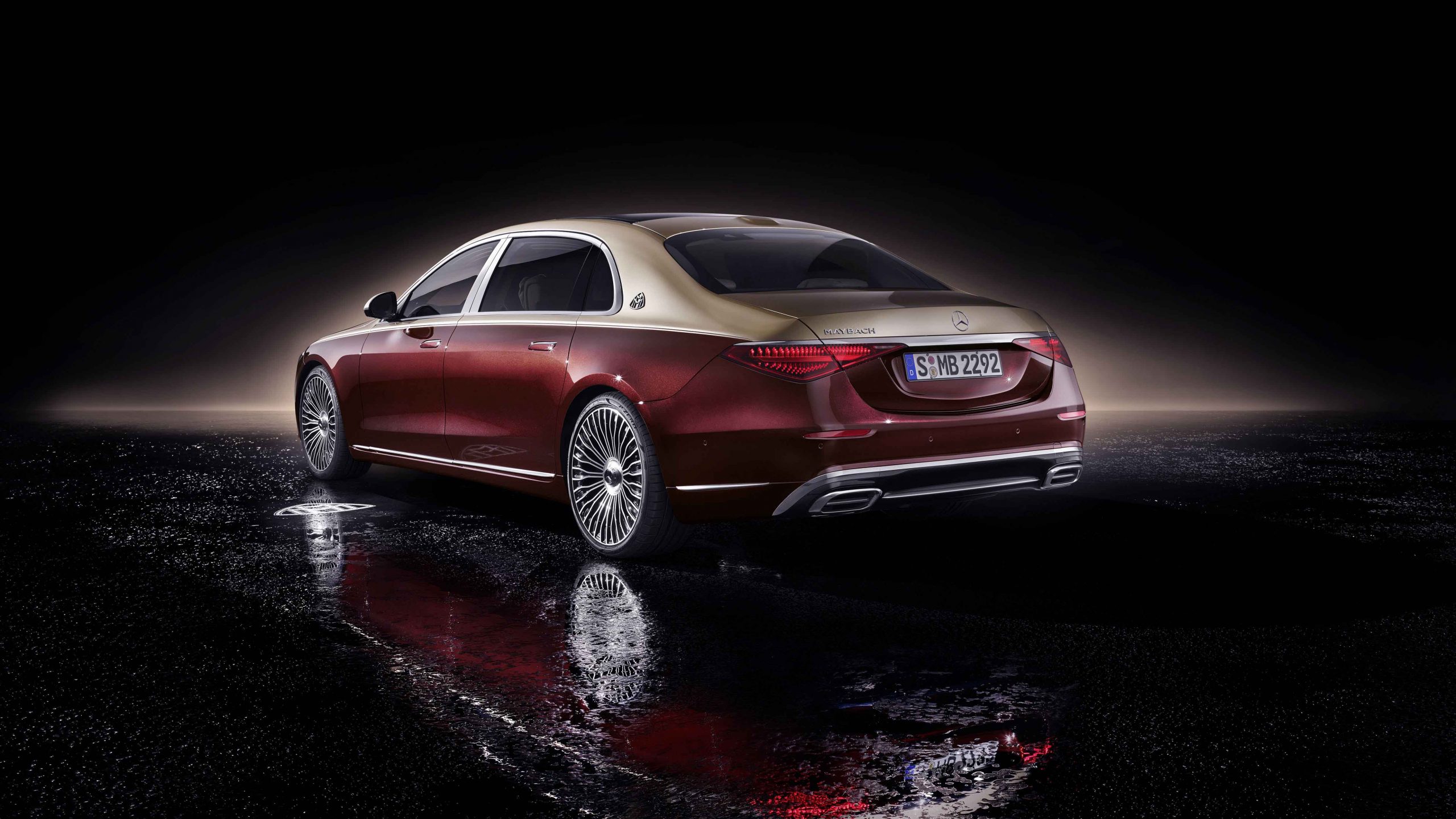 Exterior
One noticeable change in the exterior styling is the two-tone colours on offer. This may be polarising for some, but was reportedly driven by popular demand and as a result, the new Maybach S-Class features two-tone paint finish options. What sets it apart is that the dividing line is applied by hand. This is also one of several beautiful features that make the new S-Class so distinctive. The first is the stylish chrome fin on the bonnet as another is the chrome pinstripes on the grille. All of these combine to produce a car that looks effortlessly elegant.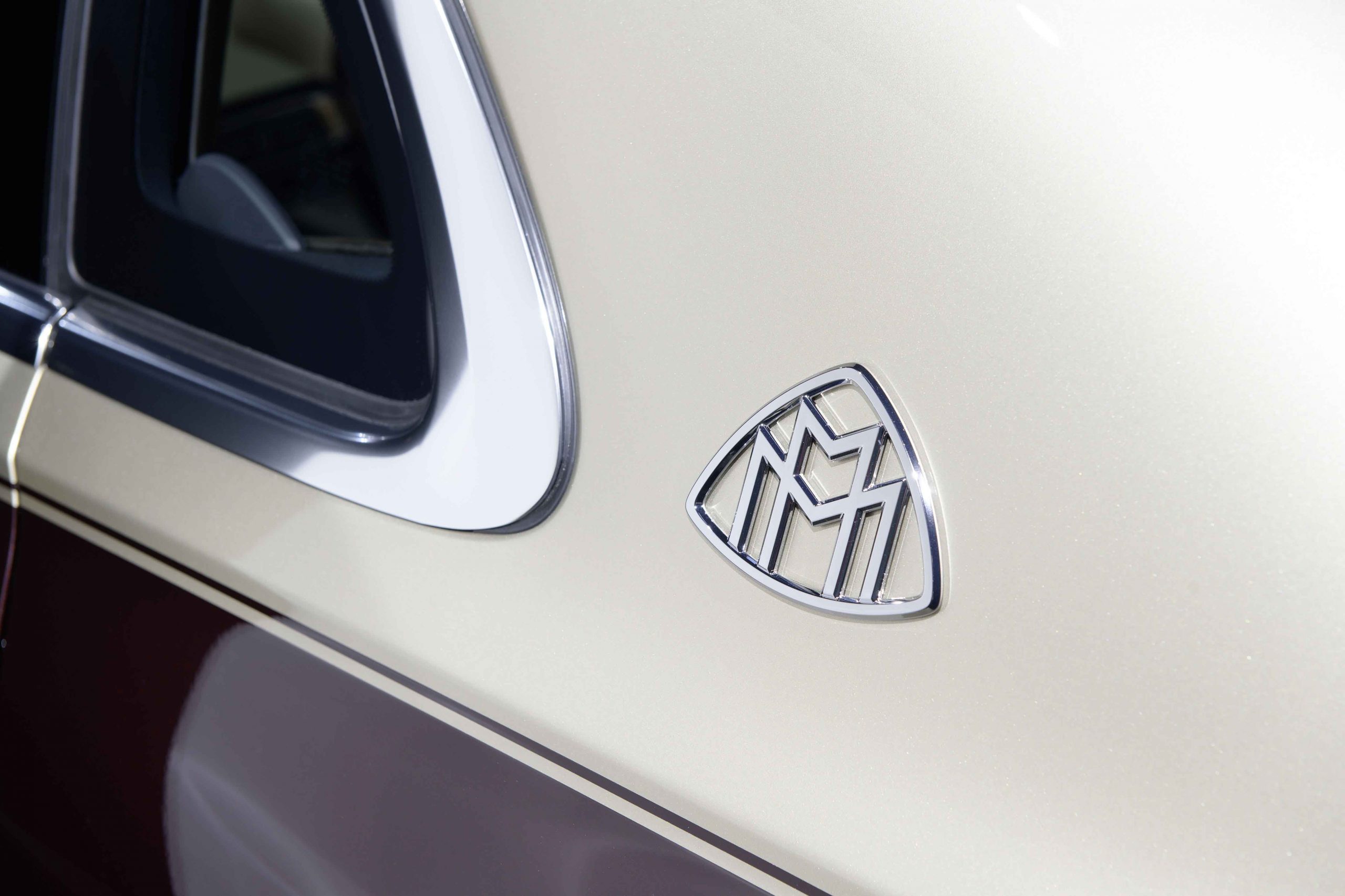 Thanks to the new longer wheelbase, the Mercedes-Maybach S-Class will be built with larger rear 'comfort' doors equipped with electrical assistance for opening and closing and styled with a quarter light and the desirable Maybach logo inset.
The Most Luxurious Interior Ever?
Inside is where the Mercedes-Maybach S-Class excels. Building on the already beautiful new Mercedes-Benz S-Class interior design, the Maybach edition sports some of the finest touches seen in a Mercedes. The trim itself is larger than before and striking wood surrounds decorate the front-seat backrests giving an air of luxury not seen previously.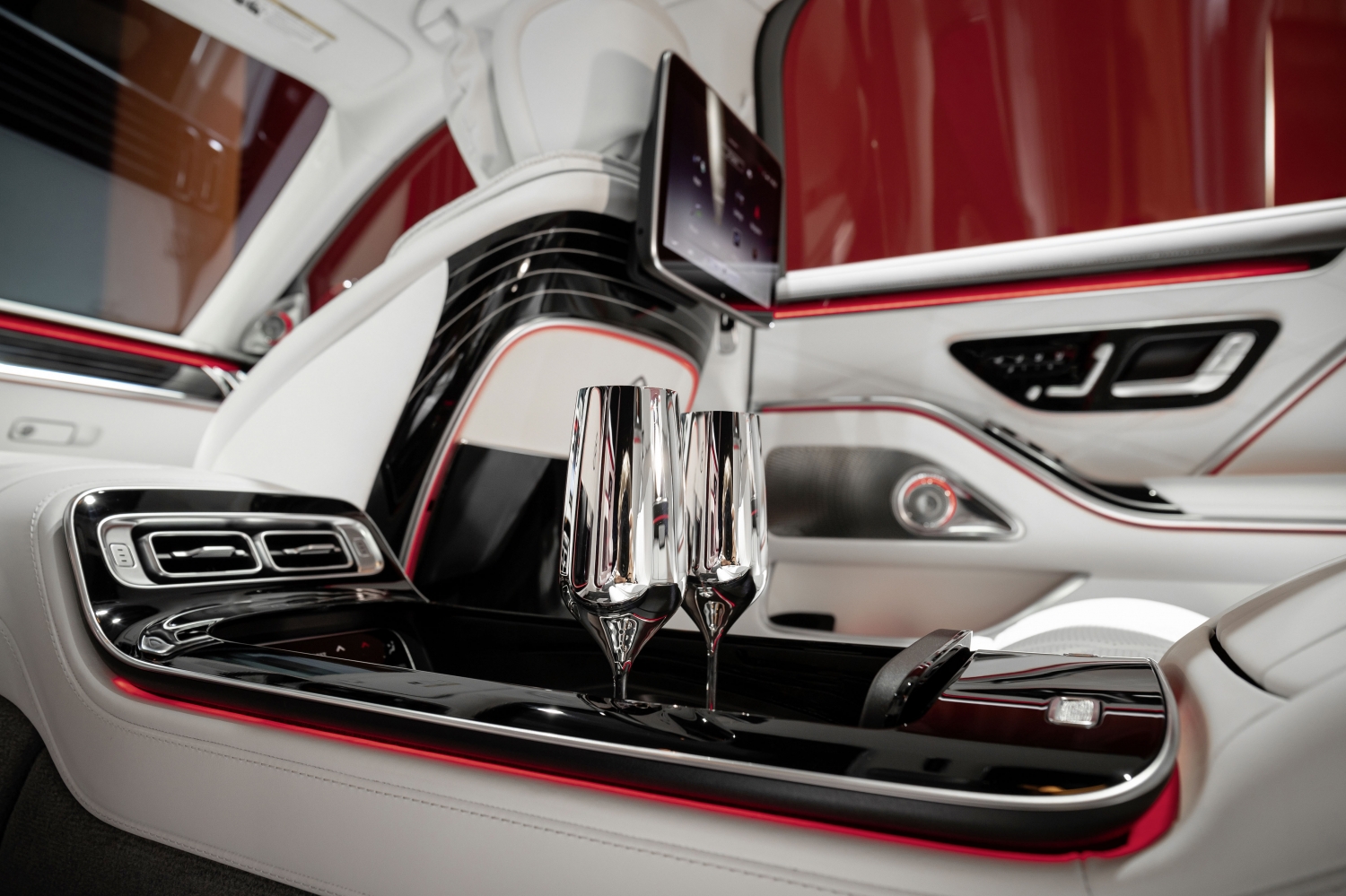 The German car giants have effortlessly blended modern technology and classic design to create a truly sumptuous interior.  On the modern side, drivers and passengers can expect a 12.3″ digital driver display and a 12.8″ central display full of high-tech wizardry matched with stainless-steel pedals and chrome finishes, while traditionalists can enjoy the beautiful Nappa leather, wooden surrounds and the Maybach logo adorned pedals.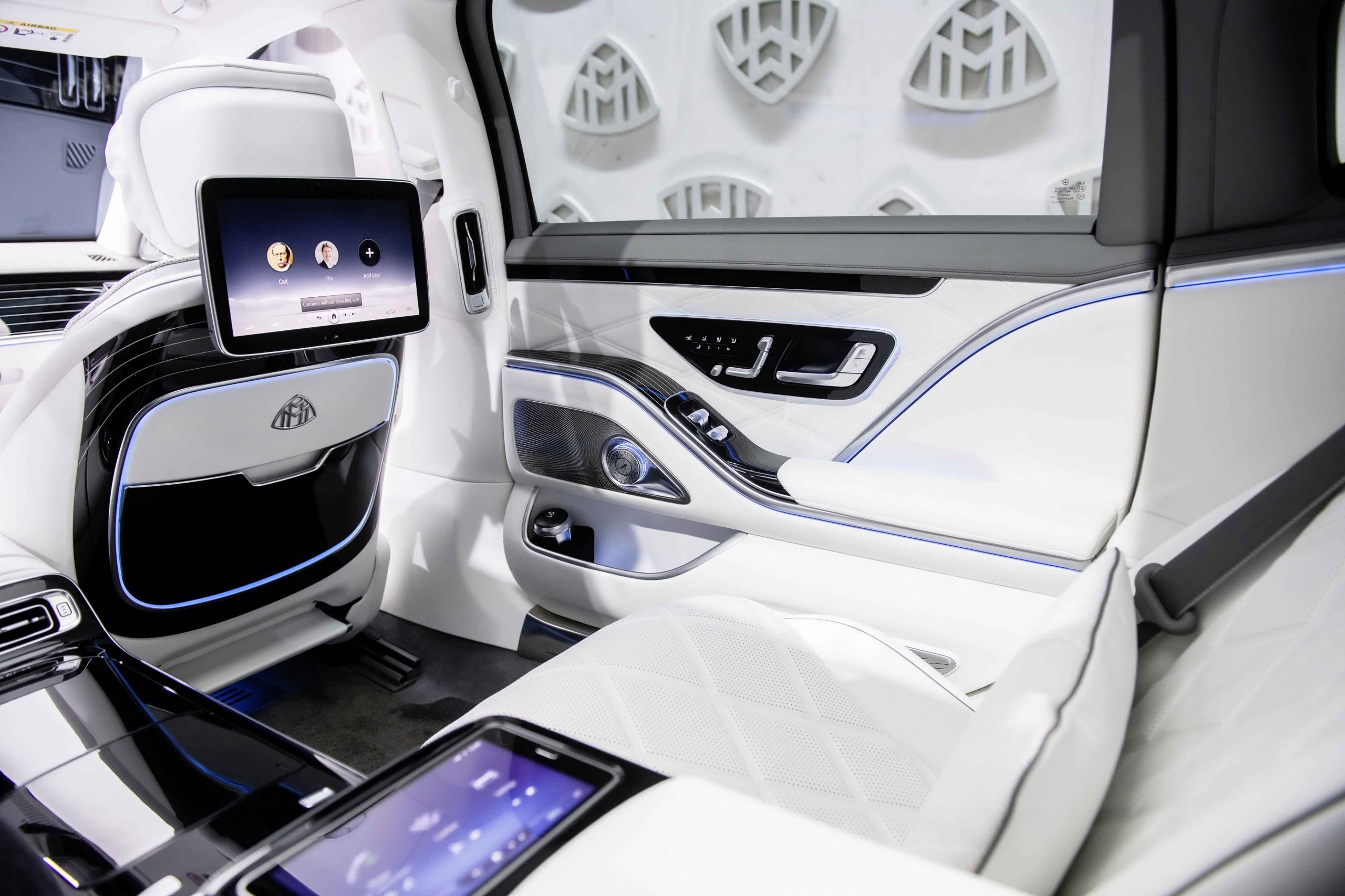 As you would expect in a car of repute, there are some truly wonderful added extras for your passengers, such as a refrigerated compartment for drinks in the rear arm rest and adaptive lighting in the rear allowing passengers to create their own ambience without inhibiting the driver.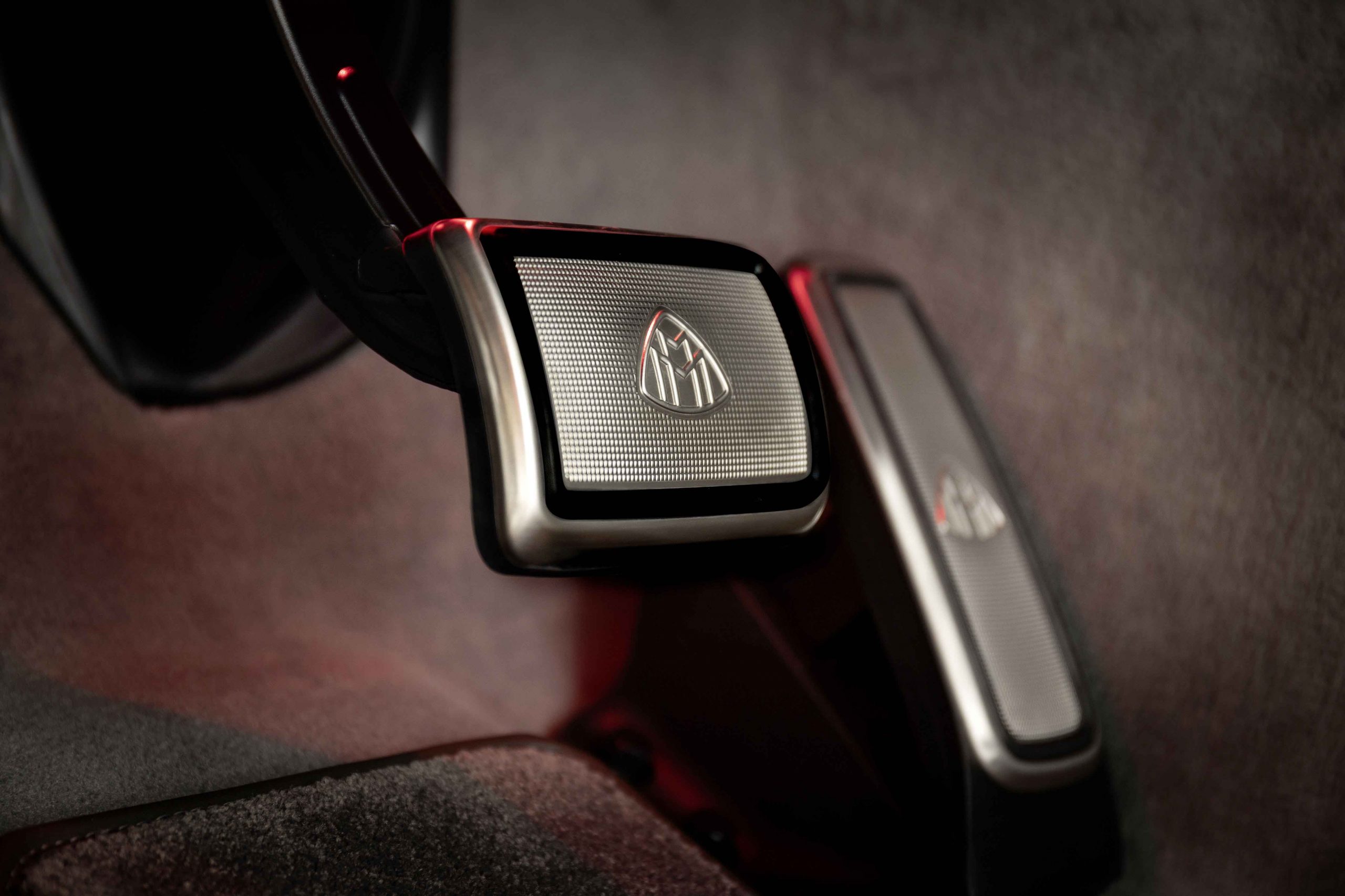 The Sounds of Quality
Mercedes have clearly worked hard on improving the noise management both inside and out of the new Maybach S-Class. They have installed an active road noise compensation system designed to eradicate outside noise when you're in the car travelling. And if that isn't enough to sooth your ears on the road, the Maybach S-Class comes complete with an integrated 30-speaker 4D surround sound system for you to listen to your preferred music, radio or podcast, all programmed from the central display system.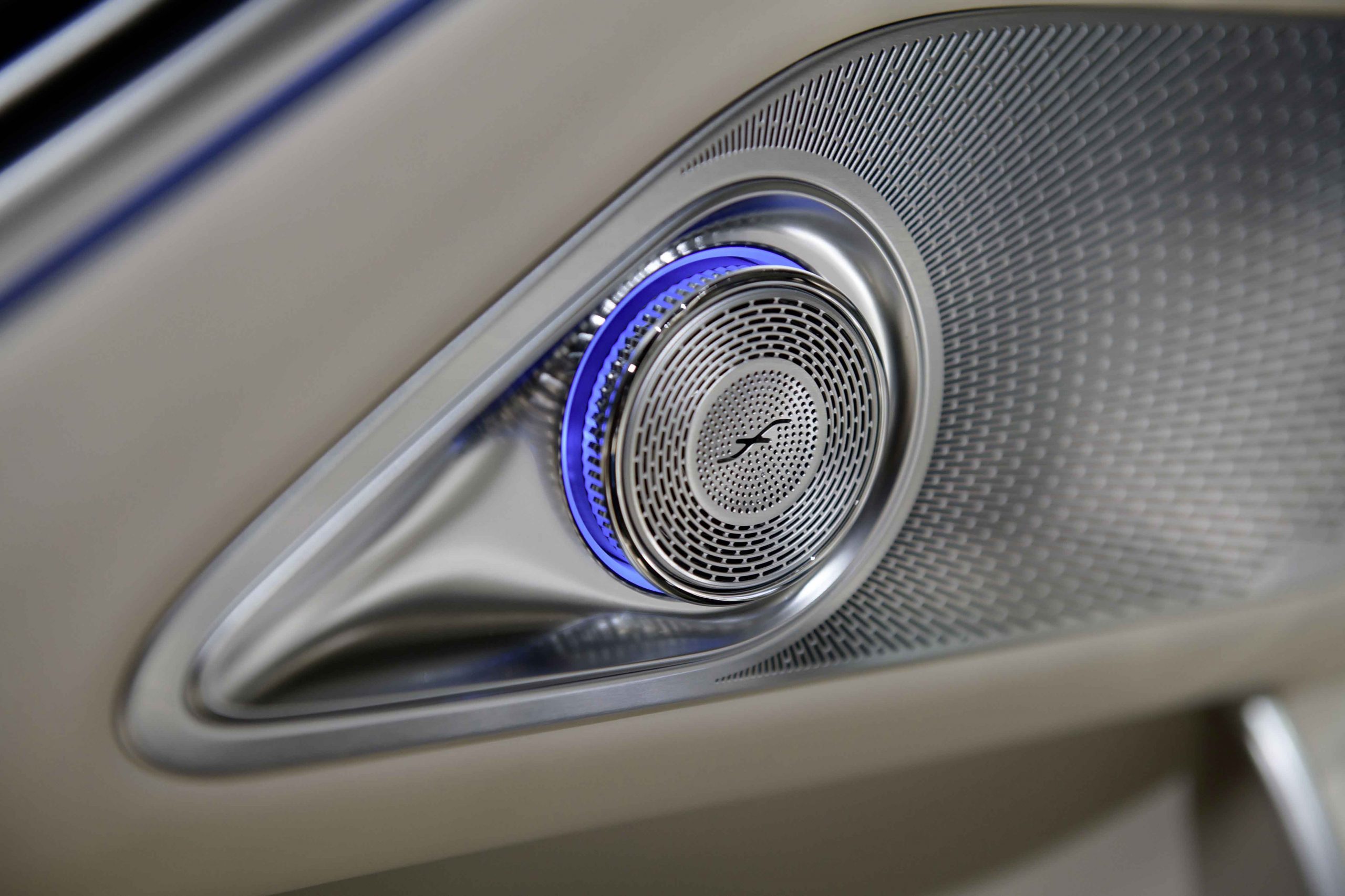 Keeping out the road noise also helps you to better appreciate the ambient or melodic sounds coming from the Maybach S-Class integrated 30-speaker Burmester High-end 4D Surround Sound system. It's all part of what Mercedes likes to call ENERGIZING comfort.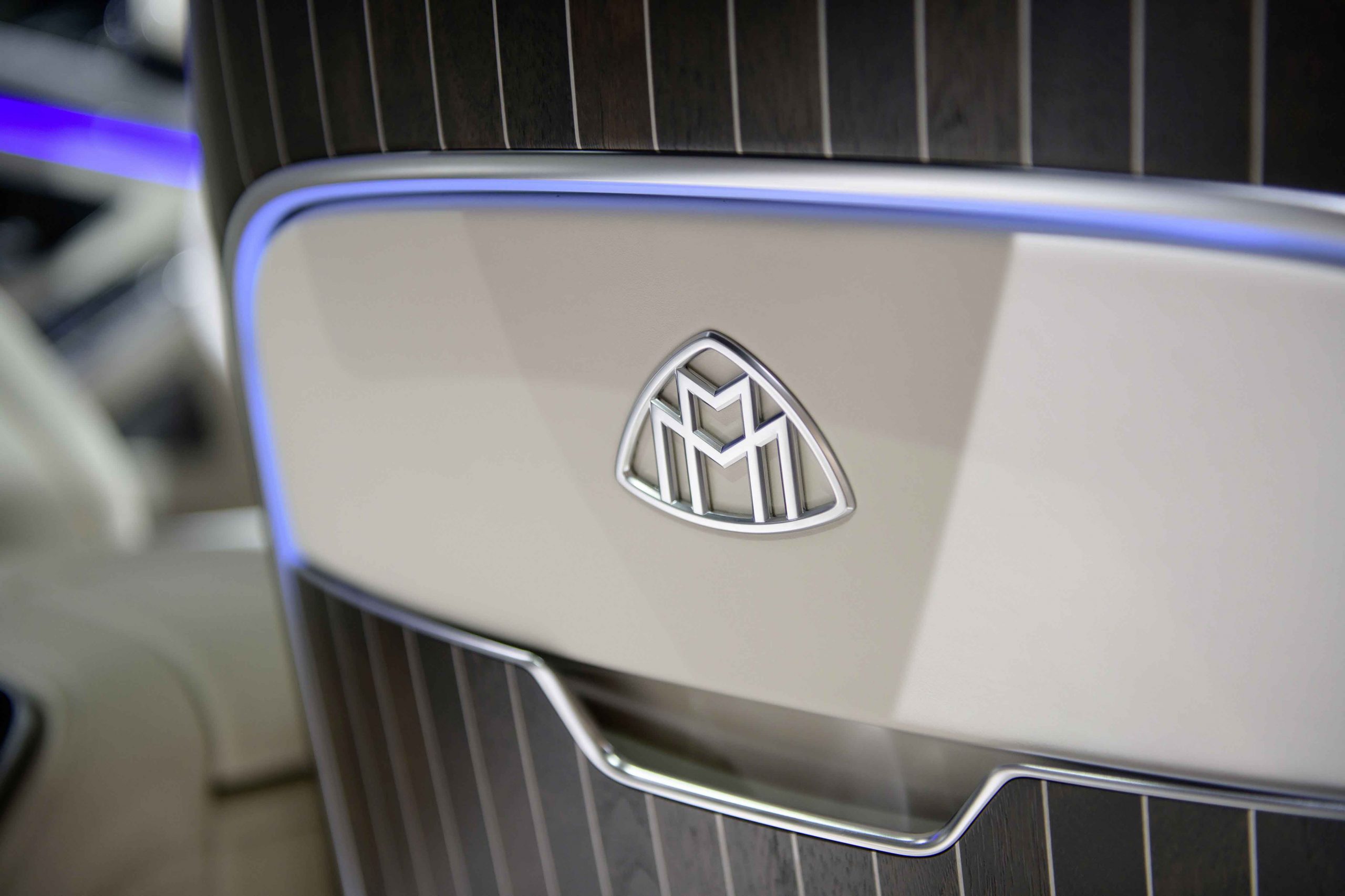 Mercedes' previous S-Class was a stunning addition to their line-up and ideal for business leaders and those looking for a luxurious car. But for those who truly want the most lavish and quality driving experience, the new Mercedes-Maybach S-Class does not disappoint.
Although the price has not been officially released yet, reports have suggested that it will be around $180,000 with delivery in Summer 2021.