Where Did Tech CEOs Donate During the 2020 Campaign?
With the presidential election finally in its closing hours, and with over $14 billion spent on races, where did tech CEOs put their money?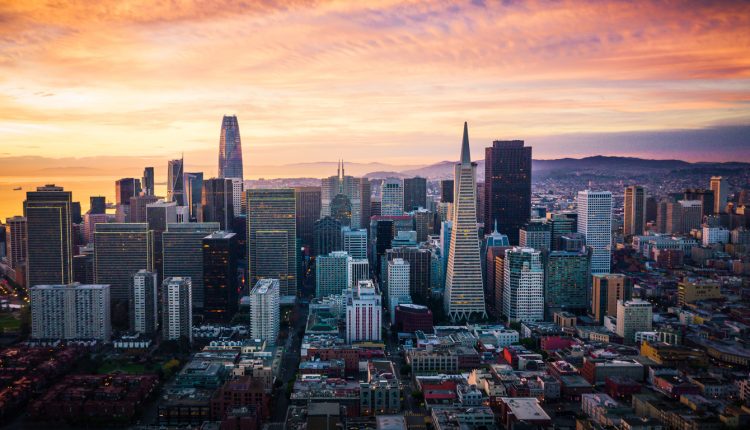 The 2020 US election has been the most expensive in history, according to the New York Times, with the total cost of the race for the White House – taken together with races for Senate and House seats – having reached over $14 billion. The second-most expensive campaign season, for comparison, took place in 2016, with a total of a little over $7 billion spent by candidates.
Now, with Election Day upon us, how much of that money came from tech CEOs – and who are they betting on?
Tech CEOs were uniquely placed in their ability to finance candidates' campaigns. The sector experienced enormous growth in both 2019 and this year, being one of the few areas of the economy to have its fortunes boosted by the onset of the COVID-19 pandemic. Large donations have come from outside the sector too, as was the case with Mike Bloomberg – the one-time Democratic presidential hopeful with a fortune made in media and financial information – who donated a staggering $115 million sum to the Biden campaign. Aside from outliers like Bloomberg, however, Silicon Valley dominated Wall Street in total volume of donations.
Another interesting side of tech CEOs' donation habits has been their almost universal support of Democrats. The greater majority of money donated by tech executives went directly to Joe Biden's campaign to unseat Donald Trump, with another large part going towards Democratic efforts to take control of the US Senate.
To name some examples found by CNBC, Facebook co-founder and Asana CEO Dustin Moskovitz spent about $24 million in support of Biden, after spending around $20 million bolstering predecessor Hillary Clinton's campaign in 2016. Former Google CEO Eric Schmidt donated around $6 million, and Twilio CEO Jeff Lawson donated (in collaboration with his wife, Erica) about $7 million.
Another interesting side of tech CEOs' donation habits has been their almost universal support of Democrats.
It is worth noting that, due to campaign finance laws, individual US citizens are prohibited from donating more than $2,800 to political campaigns during an election cycle. However, the Supreme Court's Citizens United decision in 2010 established that there is no legal limit on individual contributions to a super PAC favouring a particular candidate. As such, most of tech CEOs' donations during the 2020 campaign have gone to left-leaning PACs. Moskovitz, Lawson and Schmidt are three of the key contributors to Future Forward USA, a super PAC linked directly with bolstering Joe Biden's campaign for the presidency.
Also of note is the Senate Majority PAC, an organisation boosting Democrats in close Senate races such as those in Maine, Texas and Iowa. Netflix chief executive Reed Hastings, together with his wife, Patty Quillin, sent a large chunk of their $5 million total political donations to this PAC, representing the largest donation by the CEO of a large-cap tech company.
Significant contributions also came from smaller-name CEOs and investors in the tech sector. Jessica Livingston, co-founder of Y combinator, pledged $5 million towards Tech for Campaigns – a PAC that supplies Democratic groups with digital and technical assistance during their campaigns – and LinkedIn co-founder Reid Hoffman contributed around $14 million towards Democratic efforts, including entities such as the Biden-boosting Unite the Country and American Bridge 21st century.
The single largest known donation to a Republican candidate during 2020 came from PayPal and Palantir co-founder Peter Thiel, who was on friendly relations with Trump during the 2016 presidential race and worked on his initial campaign. Thiel donated $2 million to Free Forever PAC, which was dedicated to electing Republican Kris Kobach to a Senate seat in Kansas. This money was ultimately wasted, as Kobach lost during the primaries earlier this year.
Overall, between funds granted to campaigns and outside groups, around 98% of contributions from employees of internet companies were directed towards Democrats, according to the Center for Responsive Politics. It remains to be seen how much of an impact these funds will ultimately have on the outcome of the 2020 race.