Tesla to Join S&P 500 in December
The announcement has triggered new enthusiasm for Tesla shares and a multi-billion dollar boost to Elon Musk's net worth.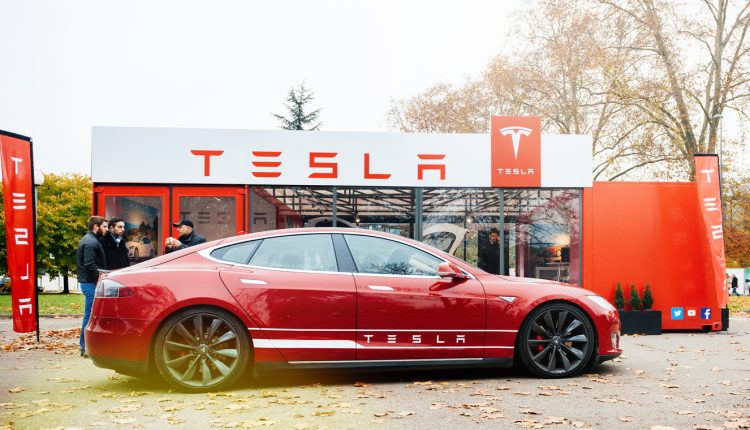 US-based electric vehicle manufacturer and highest valued automaker in the world, Tesla Inc, is set to join the S&P 500 on 21 December, officially becoming a blue-chip stock.
Investor anticipation of the upcoming $51 billion trade boosted the automaker's share value by 14% on Monday. Consequently, Tesla CEO Elon Musk's net worth surged by roughly $15 billion on the news, reaching around $117.5 billion.
With the company's market value sitting at around $387 billion, it would become one of the S&P 500's largest constituents, potentially tipping the index lopsided. S&P Dow Jones Indices announced that is considering splitting the stock addition into two separate tranches to make it easier for investment funds to cope.
The index manager noted that Tesla "will be one of the largest weight additions to the S&P 500 in the last decade, and consequently will generate one of the largest funding trades in S&P 500 history," and asked for feedback from the investment community to determine whether the stock ought to be added to the index all at once or in two tranches.
To become eligible for listing on the S&P 500, a company must have made a year's worth of positive earnings. This posed an issue for Tesla, which had failed to make a consistent profit since its founding in 2003. However, in 2020, the company unexpectedly ended the third quarter in the green, marking a full year of positive earnings.
The S&P 500 index lists many of the largest publicly traded US companies, including Amazon, Apple, Berkshire Hathaway and Netflix. It is often used as a barometer by professional money managers to measure their performance against.
Tesla's addition to the index will likely push its share value higher. The price of Tesla shares has already risen by almost 500% this year alone. Elon Musk's own fortune has increased by around $90 billion.