Salesforce Reportedly in Talks to Purchase Slack
The acquisition of the software company, likely to be worth billions of dollars, may be announced as early as next week.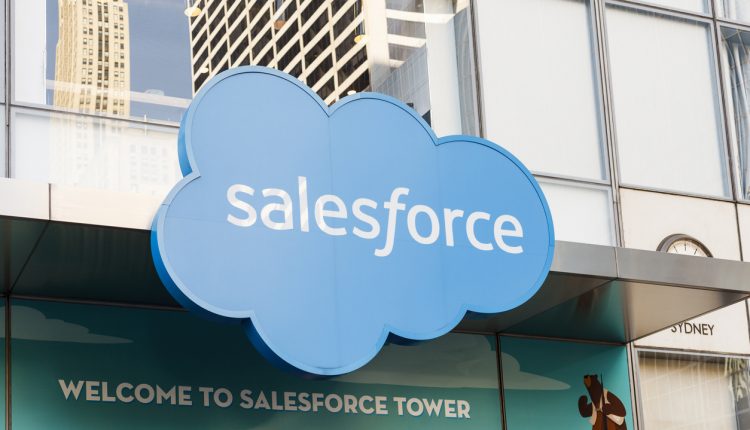 US cloud-based software company Salesforce has held talks with Slack on acquiring the company, with a potential deal to be announced as soon as next week, the Wall Street Journal first reported.
Salesforce has been steadily acquiring growing companies over the past few years, buying MuleSoft for $6.5 billion in 2018 to help connect cloud applications. Though this was the company's biggest ever acquisition at the time, it spent a full $15.3 billion on its acquisition of data visualisation company Tableau the following year.
The acquisition of Slack is certain to be another multi-billion-dollar purchase. The business communication platform had its IPO in 2019 and has since seen significant growth owing to the pandemic-driven rise in remote working seen this year. It has also come under fire from Microsoft, which invested heavily in its Teams platform to challenge Slack's market share.
As more than a chat client, Slack allows companies to embed their own software, potentially giving Salesforce a means to cross-sell its products and gain a new source of steady revenue. Slack's wide userbase could be a useful tool in bringing new customers into contact with Salesforce's CRM solution and other workplace tools.
Details of the possible acquisition have not yet been outlined, but it has the potential to be one of the biggest purchases in the software industry. Comparable events would include Facebook's $19 billion purchase of WhatsApp in 2014, Microsoft's $27 billion purchase of LinkedIn in 2016 and IBM's $34 billion purchase of Red Hat in 2019.
Slack shares soared 25% on the news of its potential purchase, while Salesforce shares dipped around 3.5%, with investors apparently concerned by the price of a potential acquisition of the former unicorn. The company is currently valued at around $20.8 billion.