Rising to The Top: Karolyn Johnson's Journey as a Black, Female CEO
This month, we had the pleasure to connect with Karolyn Johnson, CEO and President of KJ's Global – an export management company (EMC) representing the export sales of a number of US manufacturers into international markets.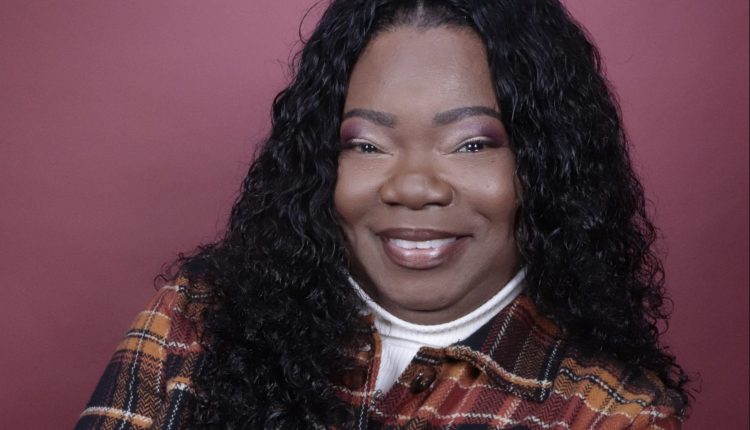 Headquartered in Sanford, North Carolina, the company serves as a liaison and consultant to both the manufacturers looking to expand into foreign markets and the buyers seeking to purchase consumer goods from US manufacturers. As Karolyn says herself, KJ's Global is the link between new ideas, products, and services with desirable export markets.
To hear about how KJ's Global is disrupting the industry, we speak with Karolyn below.
Tell us about the beginnings of KJ's Global. How did you venture into exporting and what prompted you to start your own company?
It's intriguing how I ventured into exporting. I moved back home to Rockledge, Florida, in November 2004, after my divorce, to gain my bearings and to get back on my feet. My mom had a friend who approached her about an investment opportunity with an export company. She shared the opportunity with me and after hearing more about it, I decided that I would invest and I spent $500 for an export software. There were lots of people in different countries who needed products and supplies; everything from hygiene products to building and construction materials. However, I recognised early on that there was a vital part missing from this software – how to get the merchandise transported to those countries. The software did not provide any exporting documentation or instructions. It was at that point that I knew I had to solve the problem of meeting a demand that no one else was meeting. I knew I had to do something more.
I then moved over to Tampa, Florida and partnered with various people who referred me to the Small Business Development Center to research international trade programs. I was excited that programs were available and immediately enrolled in the International Trade Program. I became certified as a Woman Owner, Minority Business Enterprise (WMBE). Once my paperwork was completed, I took a leap of faith, invested $35K and started my business. For once, I wanted to do something that I knew I was passionate about – building relationships and providing a service to companies that were in need.  I was advised by a certified trainer that it would take up to three years to complete my first sale as an exporter. Due to my networking relationships, I was able to accomplish my first sale in three months, with a company in Bermuda called S.A.L. which ordered building supplies from us. The transaction went smoothly, and from there, the country of Bermuda became the #1 country we exported to.  Many individuals and a few companies sought my assistance in exporting building and construction materials to them. The locals who were remodelling their homes were asking for assistance in sending them furniture and household appliances. Since that first sale in December 2004, KJ's Global sales tripled, and now, we export building and construction materials, household appliances, and heavy equipment to the Caribbean Islands, Bermuda, Barbados, and Jamaica and we're looking to expand to other countries.
What are the challenges that come with exporting to different countries across the globe?
Like any small business, we face a host of challenges in our operations. Identifying a real company/buyer has been one of the key challenges. Background research must be done on the buyer and the company to ensure that we are able to conduct business with them.
Identifying a bank that would assist us with different payment methods has been another hurdle for us. Currently, customers must pay cash upfront via a wire transfer or Western Union. As we continue to partner with PNC Bank, our future goal is to acquire Letters of Credit as a payment method.
We also need to ensure that we are meeting the needs of companies across different countries and cultures. We work with translators to ease the language barriers and make sure there are clarity and understanding in our business relationship with our clients, for example making sure that they understand the tariff/duties they'll have to pay to import an item, etc.
What are some of the challenges the current global pandemic has presented you with? How have you navigated them?
One of the biggest challenges that KJ's Global has experienced is our inability to travel to meet future and potential buyers, however, we've navigated through this challenge by meeting buyers via Zoom or on a Webinar.
What market do you plan to start exporting to in the future?
My goal is to expand our global reach. I would like to start exporting to additional countries like Canada. Further, I'm working to identify key emerging market targets like Africa and Latin America.
What are your goals for the future of the company? Where would you like to see it in five years?
It has been a tremendous journey thus far for KJ's Global, and I look forward to our future successes.  As we look at our five-year plan, my core areas of focus will be to increase our market share by identifying manufacturers with special unique products. We also represent and sell their products overseas. The plan is to invest in quality management where we continue to strive to operate in a spirit of excellence by improving our customer relationships and training new staff.
As a Black American woman and in this industry of exporting building and construction materials, I'm often not taken seriously. I must work twice as hard to make sure I'm up to date on building codes and building regulations for my company to have a shot at succeeding.
At KJ's Global, we want to continue building brand loyalty by creating long-term customer relationships by identifying manufacturers who need products recognised, bought and sold. Over the next five years, we will identify new opportunities for marketing, work on the brand, and focus on developing or team members' leadership skills. Training is one thing, but I want our employees to feel comfortable so they can speak for themselves and it is my goal to encourage creative, out-of-the-box thinking and behaviour.
In five years, I'd like to see KJ's Global go from five to 70 employees!
What are some of the most valuable lessons you've learned over the years?
I always strive to learn from colleagues, peers, and customers. The most important lesson is that I've learned to trust myself. When God gives me a vision it may not make sense to anybody else but me.  It is important for me to write that vision on paper and in pencil. I also commit to adding to it daily with the downloads I receive throughout the day. With a great vision comes a need to surround myself with great people; people who are wise and experienced and who can coach and mentor me along the way.
As a Black American woman and in this industry of exporting building and construction materials, I'm often not taken seriously. I must work twice as hard to make sure I'm up to date on building codes and building regulations for my company to have a shot at succeeding.  It is vital to stay committed to the process. Success won't happen overnight. It requires patience, time, attention to detail, stick-to-itiveness, commitment, and a lot of sleepless nights!
What's your advice to young, female entrepreneurs?
If you have a dream, a vision or a goal, stick with it. The Bible tells us in Habakkuk 2:2,3 to "Write the vision and make it plain". Write your vision down and add to it daily. Surround yourself with people who are positive and not afraid to tell you the truth and advise you that the direction you're going isn't a good one. Everything in life will not come easy, and you will have challenges; but if you believe it, you can achieve it.