McDonald's to Introduce Plant-Based Fast Food
The "McPlant" burger will join a line of plant-based substitutes for chicken and breakfast sandwiches on the McDonald's menu.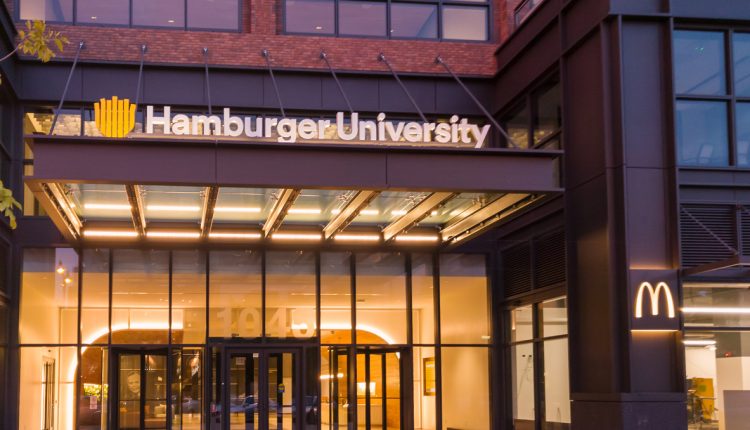 McDonald's said during its Monday investor update that it would be introducing a line of plant-based meu items.
Referring to the line as the McPlant "platform", the fast food giant said that the new products would include a McPlant burger alongside breakfast sandwiches and chicken substitutes. McDonald's CEO Chris Kempczinski said that the McPlant would become a core menu option, with regional markets given leeway to decide whether or not there was sufficient customer demand for it.
McDonald's began testing a new burger made using Beyond Meat's plant-based substitutes in Canada last year. The fast food giant was initially vague about who would supply the meat alternative for its new product line, causing shares in Beyond Meat to fall as much as 8% before rebounding once the company confirmed its involvement in the project.
"Beyond Meat and McDonald's co-created the plant-based patty which will be available as part of their McPlant platform," a Beyond Meat spokesperson said.
The largest fast food chain in the world, McDonald's is late in adopting alternative meat products; rivals Burger King, Dunkin' and White Castle have already introduced plant-based burgers to their menus, as have many smaller outlets. Forecasts from Barclays Bank have indicated that meat alternatives may be worth as much as $140 billion by 2029.
Should the McPlant line take off in multiple regions, McDonald's and Beyond Meat will be hard pressed to maintain a steady supply, though the two companies' experience of collaborating in Canada will likely help to ensure a successful launch.
During its investor update, McDonald's posted Q3 income of $1.76 billion, up from $1.1 billion a year earlier, beating analysts' expectations. Also announced during the investor update were a points-based loyalty programme and a plan to implement faster drive-thrus.