Boeing 737 Max Approved to Fly Again in the US
After two fatal crashes caused its grounding in 2019, Boeing's bestselling plane may return to the air before year's end.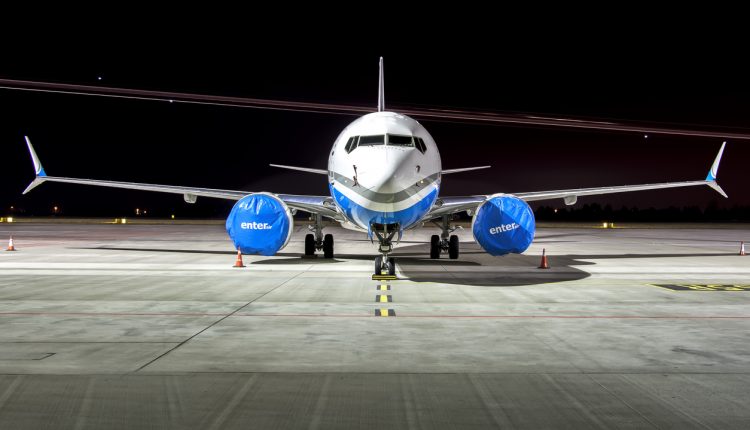 The Federal Aviation Administration (FAA) has cleared Boeing 737 Max to resume flying in the US, rescinding an order grounding the aircraft in 2019 following a pair of fatal crashes due to design flaws.
The regulator will still need to approve new training programmes for pilots before the aircraft can fly again, and airlines will also have to implement new software updates, engineering changes and maintenance checks. However, the FAA's confirmation is the crucial step in allowing the 737 Max to fly again.
"I can tell you now that I am 100% comfortable with my family flying on it," FAA head Steve Dickson said in a video accompanying the announcement.
The aircraft was grounded in March 2019 after faulty sensors and a design flaw that repeatedly pushed down the nose of the planes caused two to crash. Between Lion Air Flight 610 in October 2018 and Ethiopian Airlines Flight 302 in March 2019, 346 people died on board the 737 Max.
As Boeing's bestselling product at the time, the company lost more than $20 billion in direct costs as a result of the grounding. The loss put the airline in a weaker position than European rival Airbus and was further compounded by the arrival of the coronavirus pandemic in 2020 and the effective shutdown of the global aviation industry that followed, leading to as many as 30,000 layoffs and the resignation of Dennis Muilenberg as CEO.
Boeing shares jumped 5.3% in pre-market trading on Wednesday following the FAA's announcement, though these shares had lost 50% of their value sine the March 10 crash. It is not yet known how much of an effect the reintroduction of the 737 Max will have on Boeing's bottom line, given the continued slump in demand for international air travel.
The European Aviation Safety Agency has also indicated that it will likely give approval to the 737 Max soon.