Biometric Imaging Tech: The Key to COVID-Free Offices?
Northgate's new equipment strips away the intrusiveness of hand-held temperature scanners and the privacy concerns of automatic thermal cameras.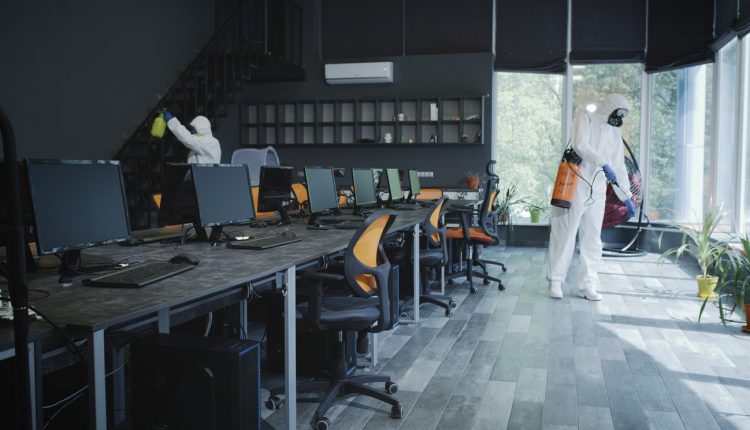 With predictions that the economic disruption from COVID-19 will continue for many more months, Northgate Public Services (NPS) has unveiled new biometric technology designed for businesses wishing to make their workplaces safer for employees and customers.
Detecting the first signs of a raised temperature are vital for protecting the public, but current systems of hand-held temperature scans are intrusive and can put security and reception employees at risk of illness. Less intrusive thermal imaging cameras which scan all individuals as they enter a building are effective, but most don't seek consent before being used.
NPS's NeoFace Watch Thermal is designed to solve privacy concerns and combine effective facial recognition and thermal imaging technology to make workplaces more COVID-19-secure.
As an individual enters a building for the first time, they are asked to provide the relevant consent. Then each time they visit, specially equipped CCTV cameras take the individual's temperature. Facial recognition technology then identifies that individual and records the date and time they were at a location.
As a result, organisations can use the technology to quickly identify anyone displaying symptoms of COVID-19 so that they are prevented from entering the building. With the additional data available, the business is also able to alert colleagues and customers they have been in contact with on previous visits to the building to help minimise the spread of the virus.
Darren Walker, biometrics operations director at Northgate Public Services, commented: "As the threat of COVID-19 continues, businesses need smart ways to be able to protect their employees and customers in line with government restrictions.  
"Using a digital platform like NeoFace Watch Thermal not only allows you to check people's temperature as they arrive on site, but gives your employees, visitors and customers confidence that you are doing everything you can to keep them safe."
The technology is particularly beneficial to businesses where people can give their consent for its use, such as an office, a prison, work site or where there are memberships, such as for a gym, library, or casino.  Individuals can choose to opt in or out of the system.
NPS' NeoFace Watch facial recognition software is already used in 50 countries to protect the public and improve customer service. Independent testing has revealed that NEC's NeoFace technology performs consistently across age, ethnicity and gender.