The Kiss of Death: A Change-Resistant Business Culture
Though large organisations are rushing to become more agile, a business culture that will not embrace change may undo all of their investments.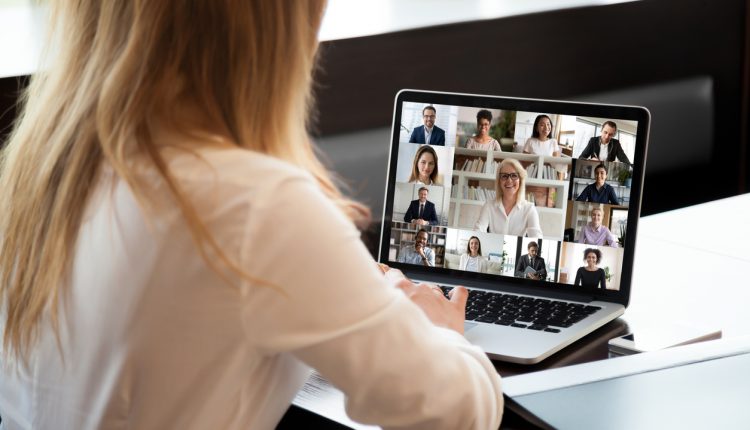 Campbell Macpherson, CEO of Change & Strategy International and author of 'The Power to Change: How to Harness Change to Make it Work for You', outlines a five-step process for business leaders to make their organisations' cultures more receptive to change.
The key to your success, especially in today's COVID-disrupted world, is how well your business is able to instigate and embrace change. If your organisation is not able to change swiftly and easily, it will struggle to adapt. It will struggle to survive.
Which comes down to your culture; your people. 2020 has reminded us that all businesses are people businesses.
COVID-19 has raised anxiety levels across the nation – and across your business. Anxiety UK, a mental health charity, reported a surge in anxiety levels when the lockdown was extended in April and a similar surge when the lockdown restrictions lifted in May. As lockdowns loom once more, the nation's anxiety levels are on the rise once again.
Your people's mental health and well-being have been seriously affected. They are worried about their own health, the health of their parents, their children's future and their own financial security. Not only is this anxiety disastrous for their own well-being; it is disastrous for your business as well. Anxious people rarely perform well – it's only when they are confident and motivated that they flourish.
As CEOs and leaders, we need to give our people the tools and the skills they need to flourish in these uncertain times. And the key skills they need to succeed is the ability to lead through uncertainty and embrace change.
Anxious people rarely perform well – it's only when they are confident and motivated that they flourish.
There are five steps to create a change-ready culture:
1. Gain strategic clarity.
Your organisation's purpose has never been more important; it is the anchor that will keep your people focussed and calm. Businesses across the globe are revisiting what makes them unique; what gives it the right to succeed in this new world. KPMG reports that "CEOs are accelerating strategic priorities to arm their businesses for a new reality". BCG is imploring business leaders to "rethink the art of the possible".
Another key lesson I have learned from COVID-19, and one that is critical to the future viability of your business, is the vital importance of recurring revenues. Every business now needs to think of themselves as a 'SaaS' (Software as a Service) business. One of my clients, iPipeline, the US and UK leader in life insurance technology, transformed their revenue model to recurring revenues over a decade ago. Roper Technology acquired them for $1.65 billion last year, more than eight times gross revenue.
But it isn't only tech firms who are able to do this. Peleton doesn't sell exercise bikes, it sells recurring monthly subscriptions. As hotel chains across the world have descended into panic, The Soho House Group was able to shore up its finances with an additional $100 million of capital in the middle of this crisis due to the fact that 25% of its revenues come from its membership subscriptions – and its members aren't cancelling.
Every single one of my clients is looking very seriously at how they can transform their business model to increase recurring revenues.
2. Build an extraordinary leadership team.
Next, you will want to focus on the key team in your business – the leadership team. During turbulent times of change, cracks and weaknesses in leadership teams can become glaringly apparent. CEOs will need to be ruthless when it comes to the composition and behaviour of their leadership teams; no business can afford weak links or a dysfunctional collection of individuals at the helm.
You will need a genuinely collaborative team built on trust and respect; delivering shared objectives together. Leaders who empower their staff and develop more leaders throughout the organisation.
During turbulent times of change, cracks and weaknesses in leadership teams can become glaringly apparent.
Culture starts at the top. Your leadership team will also need to define the culture of your business and take it from where it is now, to where it needs to be.
3. Ensure your leaders can lead change.
The single key leadership skill for leaders at all levels, is the ability to lead change. If you are not leading change, you are not leading anything; you are just managing the status quo – an option that no longer exists.
To help its leaders meet the challenge during this pandemic, AstraZeneca produced a new leadership toolkit to "help leaders develop the mindset and behaviours to navigate uncertainty, choose the most effective response to lead a team and to look ahead to the future, so we can all come out stronger on the other side."
In the 'Leading Change' workshops and webinars I run for Henley Business School and clients worldwide, we discuss what effective leadership looks like during times of uncertainty. And one of the key secrets to leading change is this: no-one changes because they are told to; they only change if they want to. As leaders, it is our job to help our people to want to change.
4. Ensure your people are able to embrace change.
The success of your business depends upon the ability of your people to embrace change. They must be equipped with the skills they need to seek out opportunities and embrace change. As leaders, you need to help them realise:
An emotional response to change is normal. We feel powerful emotions when confronted with major change – which are not only okay but completely normal. During one 'Embracing Change' workshop for the employees of a major fund manager, one of the delegates was quietly wiping away tears during the first session. During the break, she explained that she hadn't realised the roller coaster of emotions she was experiencing after her father had died was completely normal. Her relief was palpable.
We all have the power to overcome our barriers to change. Each of us erects our own unique barriers to change. But we can learn to detach from our negative thoughts, observe our emotions, reframe the way we look at life's challenges, confront our fears – and accept change.
Everyone can become their own change catalyst. We all have the power to change within us, and the only person best place to enable change is ourselves. Life can be so much more rewarding when we take responsibility, embrace the change and move on.
5. Don't let bureaucracy get in the way.
Make sure your HR policies, management processes, incentives, financial rules and communications are all re-designed to get out of people's way, encourage informed risk-taking and innovation, learn from failure, fail fast and celebrate successful change. Set your people up for success.
The power to change is one of the most important gifts you can give your people. For both their benefit and the success of the business, you can help them to learn to harness change and make it work for them.