Remote Working After COVID-19: What's Next?
What's next for remote work? take a look at how companies and their employees are adapting to a post-COVID world.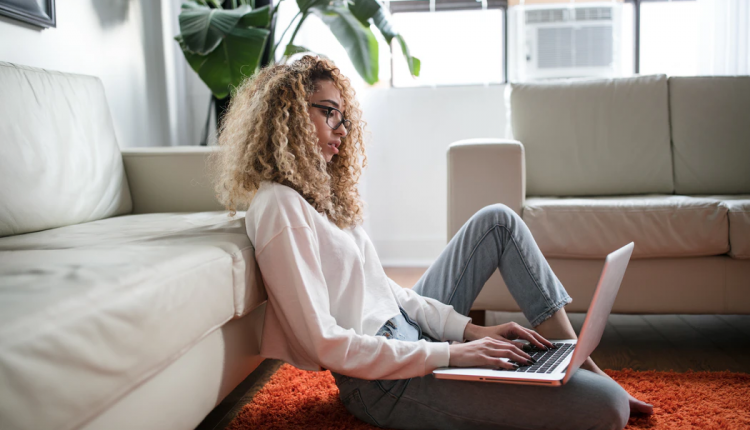 During the early stages of the COVID-19 pandemic, when governments began introducing mandatory lockdowns, remote working quickly became the norm rather than the exception. According to one source, around 70% of white-collar workers were working from home at the beginning of July 2020.
As countries around the world continue to adapt to COVID-19 and bring it under control, companies are looking to the future. And remote working will play a big part in that future. Businesses of all sizes and industries are expected to encourage employees to spend more time at home. 
Yet while remote working has an array of benefits, including greater employee productivity and well-being, along with fewer absences and reduced office costs, there are also challenges. In this post, we're going to look at six ways that businesses of all shapes and sizes are preparing for a future of remote work. 
1. Human Resources Software for Remote Teams
While the majority of human resources practices remain largely the same when dealing with remote teams, implementation requires something of a different approach. There are significant challenges associated with recruiting, training, and managing employees that an HR team has never met in person.
For this reason, businesses are adopting human resources software that is specifically designed for managing remote teams. And established brands in the space are increasingly adding new features to accommodate this trend. These platforms provide a collaborative online space in which HR staff can train individuals and groups within an organization, track performance and conduct evaluations, and measure levels of satisfaction and wellbeing.
There are significant challenges associated with recruiting, training, and managing employees that an HR team has never met in person.
2. Hybrid On-Site and Remote Working Models
Although a large number of companies have experienced benefits in relation to remote work, it is unlikely that we'll see a wholesale transition out of the office. Instead, hybrid models, which combine opportunities to work from home with time spent in an office among coworkers, are emerging. 
A twin approach combines the benefits of both remote and in-office working while attracting top-tier candidates that like the idea of flexible hours without the demands of a commute. As hybrid models are most commonly based on choice, they also recognize that working from home isn't for everybody. 
3. Geographically-Diverse Teams
The growing feasibility of "telecommuting" (or out-of-office employment), which has in part been fuelled by technological shifts and new working practices made necessary by the COVID-19 pandemic, has meant that companies have been able to advertise more broadly to fill open positions. This trend is leading to more culturally and geographically-diverse workforces.
Glassdoor, a leading job advertisement site, said that its remote work postings are up by 28% compared to the previous year. Where traditionally a company might have had a catchment area of several miles (subject to transportation links) when it came to recruitment opportunities, now it's possible to advertise globally, in separate countries and even continents. 
4. Work-From-Home Benefits 
Companies have understandably saved money because of reduced office maintenance costs. And many are opting to pass on these savings to employees by sharing some of the financial burden of working from home, including expenses like electricity, equipment, WiFi, stationery, and so on. It's also more common to see job advertisements that stipulate a "work from home allowance".
Glassdoor, a leading job advertisement site, said that its remote work postings are up by 28% compared to the previous year.
For remote working to be sustainable in the long term from the perspectives of both employers and employees, equipment and utility costs need to be accounted for as part of remuneration packages. However, most companies will still make significant savings as a result of not having to pour pre-COVID amounts of money into office space. 
5. Integrated Online Technology Infrastructure
Effective and efficient remote working is only possible when employees have access to a robust, fully integrated technology infrastructure. Because of this, companies are increasingly allocating time and resources to finding suitable apps that allow for seamless communication, collaboration, and access to important documents.
Common examples include solutions built for video conferencing, project management, online document management, team collaboration, cloud storage, screen sharing, and more. By integrating these apps, companies can further streamline online workflows and automate key tasks like transferring data and notifying colleagues and management about important updates. 
Cybersecurity has also taken centre stage, with employees often required to follow new directives. Because remote workers aren't protected by internal company networks and firewalls, high-quality antivirus software, safe password practices, and careful use of client information are all essential. 
6. Employee Wellbeing and Training Programs 
Working from home, although beneficial in many ways, also carries risks. Physical and mental health can deteriorate, lack of contact with colleagues can cause relationships to weaken, and it's very easy for routines to become scattered.
Employers are taking greater responsibility for the wellbeing of their remote workforces by offering training programs, professional support options, and opportunities to socialise and connect in an informal online environment. 
Moving forward, it is likely that organisations will continue to develop tailored support packages that are geared towards limiting the potential pitfalls of working from home. 
Conclusion
The COVID-19 pandemic has impacted the world of business in a myriad of ways that would have been unthinkable merely a few months ago. How those changes will continue to manifest remains to be seen. But one thing is for certain: companies that are able to adapt and innovate stand the greatest chance of weathering the storm and thriving in a post-COVID world.