Flybe May Return in 2021 as Brand is Bought Out
After collapsing earlier this year, the British regional airline is set to restart operations under a new owner.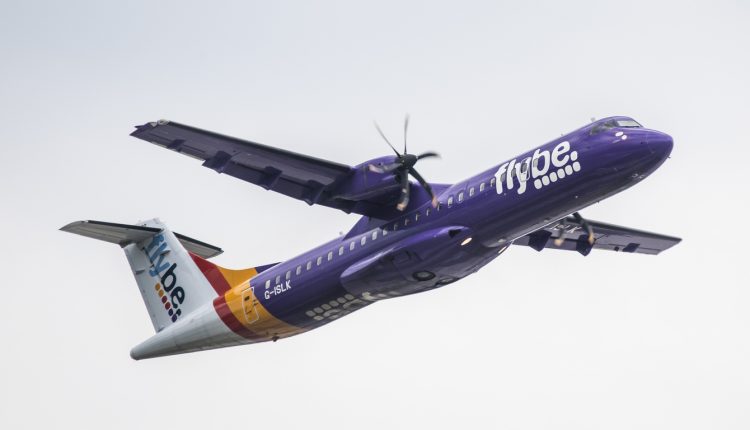 Exeter-based airline Flybe could resume flying as early as 2021, following administrators' announcement that a deal has been struck with a former shareholder to restart the brand.
Administrators EY said on Monday that it had agreed to sell Flybe's business and remaining assets, including its brand, intellectual property, stock and equipment, to Cyrus Capital-affiliated Thyme Opco – which previously in Virgin Atlantic's attempted rescue of Flybe in 2019.
Flybe went into administration in March as the COVID-19 pandemic began to impact demand for air travel, though it had been struggling prior to the outbreak. More than 2,000 jobs were lost as its operations ceased. Prior to its collapse, the airline carried eight million passengers a year and had a 40% market share in the UK's regional flights.
Though the company currently has no remaining planes or significant assets, administrators said that they intended to work with Flybe's new owners and the UK Civil Aviation Authority (CAA) to prepare to resume business.
"The restart of this iconic brand, which was once Europe's largest regional airline, will provide a potentially significant boost to aviation jobs, regional connectivity and local economies," said Simon Edel, a joint administrator.
A Thyme Opco spokesperson also spoke optimistically on the brand purchase: "While we plan to start off smaller than before, we expect to create valuable airline industry jobs, restore essential regional connectivity in the UK and contribute to the recovery of a vital part of the country's economy."
The status of the company's air operating licence, which was revoked upon the company's entering administration, has yet to be decided by the CAA.