Britannica Group's CEO on The Transformative Power of Education and Lifelong Learning
An Interview with Karthik Krishnan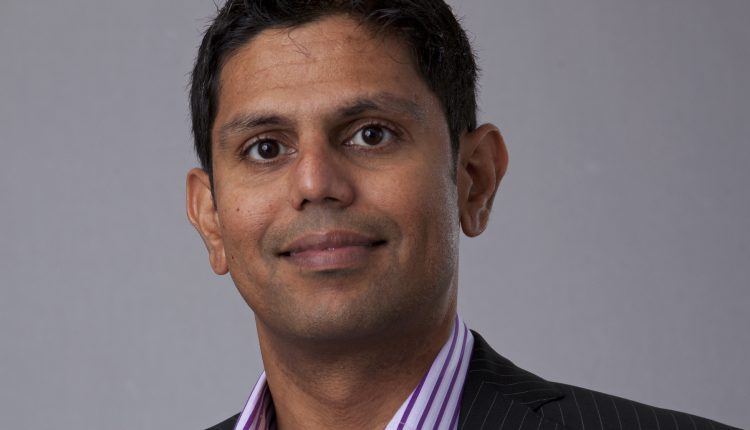 We had the absolute pleasure to connect with Karthik Krishnan, the Global CEO of the Britannica Group, an Adjunct Professor at New York University, Stern School, and a Board Director at Urban Upbound – a nonprofit focused on tackling poverty and changing lives. Below, we talk all things education, COVID-19 and the threats of misinformation, and the role of corporations in responding to social justice movements. 
Tell us a little bit about the relatively new adventure that becoming the Global CEO of Britannica Group has been? What brought you to the group and why is this role a perfect fit for you?
My parents were both teachers, and our house was a centre of knowledge and personal growth in the community. Growing up in that environment instilled in me a love for learning, giving and finding happiness in others' success. This passion for knowledge and education persisted through my professional career, spanning the media and healthcare technology industries, and drove me to seek opportunities outside of my day jobs that were tied to education and economic independence through nonprofits and teaching.  For over 9 years now I have taught a business-of-media course that provides a working knowledge of the industry and explores how disruptive forces are reshaping it.
When the Britannica opportunity came up, it provided a platform for me to channel my passion for lifelong learning and digital transformation expertise into two key knowledge challenges of the 21st century: misinformation and educational relevance. The idea of taking timeless brands including the 250+-year-old Britannica and 180+-year-old Merriam-Webster and transforming them into their 21st-century avatars for the next generation seemed a challenging and worthy endeavour.
The decision was a no-brainer when I learnt how the three Britannica founders aspired to provide knowledge to the masses when they started Britannica in 1768. Latin was the language of the intellectuals then, but regular people spoke English, so they published the encyclopedia in English and financed it using a crowd-funded model similar to today's Kickstarter campaigns.
The 1st two sentences in the Preface of the 1st edition read "UTILITY ought to be the principal intention of any publication. Wherever this intention does not plainly appear, neither the books nor the authors have the smallest claim to the approbation of mankind". This clarity and timeless vision centred on UTILITY was a calling to drive the brand's usefulness today across multiple channels – search, social, voice, video, mobile, and the Internet of Things.
What have you worked on over the past three years with the group?
We've focused on two key areas:
Consumers and everyday learners: Helping people cut through the digital noise and elevate better information in the digital universe by helping information snackers to "Save time. Learn more. Be sure." And by providing trusted information across multiple channels – Search, Social, Video, Voice and IoT.
K-12: Enhancing learning (which is different from education) inside and outside classrooms by inspiring curiosity and instilling the joy of learning. (Education is extrinsic and driven by curriculum. Learning on the other hand is intrinsic and driven by curiosity.)
Britannica today reaches over 150M students in 100+ countries in 20+ languages and works alongside ministries of education and organisations, including UNICEF and the World Bank to transform learning. Britannica.com and MerriamWebster.com combined are a top-5 reference site globally generating over five billion page views annually.
While fake information has always been there, the near-zero cost of creation and global distribution has created a tsunami.
With your extensive experience in navigating periods of business transition, having overseen the transformation of Encyclopaedia Britannica from print to fully digital, what's your advice for businesses that are trying to adapt and survive in the new economic climate?
While the disruptive 21st century got even more disruptive with COVID, it's an opportunity to pause and ask ourselves: Who do we "choose" to be? Structural disruptions, including the current COVID-19 crisis, provide an opportunity to break with the past, to reimagine and architect a new and better world.
This mindset shift is critical to channel the organisation's inner creativity in new areas of value. I'd advise my business colleagues to:
Focus on the customer's needs. What do they need today and what will they need five years down the line? Stay abreast of how changing technologies and other developments make it possible to meet those needs in new and better ways. Then be the company that does that.
Inspire, challenge and empower employees. Great ideas can come from anywhere within the organisation. Encourage employees to be the company's eyes and ears in the marketplace, to experiment & learn, and recognise them for their contributions, including success and learning from failures.
The global COVID-19 crisis has given rise to dangerous hoaxes and misleading stories surrounding coronavirus. How can we rise to this misinformation challenge?
The problem is vast and getting worse. While fake information has always been there, the near-zero cost of creation and global distribution has created a tsunami.
Media and information literacy – for everyone, including adults – is essential. Teach self-restraint (cut the oxygen for misinformation – don't post or share information that isn't vetted). Policy changes to hold people more accountable (We fine people for littering on the streets. Why should we give people a free pass to litter on the Internet?).
At Britannica, we have a host of resources, for example, that cultivate information literacy – they can be found on our website.
Britannica has partnered with the National Fostering Agency and Siddiqui Education to work towards a common goal in delivering a number of learning resources in order to make education equitable for all. Tell us more about it.
Britannica and the NFA (National Foster Care Agency) have worked together for eight years. The statistics we provide have improved year on year to show how well we have been able to improve the outcomes to the most vulnerable in society.
The Siddiqui Foundation was started by Bassit Siddiqui. Bassit's core mission is to support schools in helping to bridge the attainment gap by inspiring aspirations for the most underprivileged children in comparison to the most advantaged.
Among the other partnerships, we have to help mitigate the digital divide immediately is with HP, in which we provide content for print resources that are distributed to students who don't have internet access at home or whose access isn't consistent or reliable.
More broadly, though, we recognise that while talent is evenly distributed, opportunities are not, and we have to fix that. More than 72 million children of primary education age are not in school, while 750 million adults are illiterate (before COVID, according to UNICEF). UNESCO estimates that 264 million children don't go to school.
The impact of school closures during the COVID-19 pandemic has disproportionately affected the world's most disadvantaged children in low-income families.
Britannica is committed to equity in education and closing the digital divide to ensure that all learners have the tools needed to maximise their potentials. Our new and forthcoming platforms and partnerships focus laser-like on these goals.
In your opinion, what should the role of corporations be in responding to the turbulence and social justice movements of 2020?
Businesses should set the bar high, break the chain of social injustice, and work to promote diversity, gender equity, and inclusion. We need to move from awareness to action to impact. Encourage employees to participate both internally within the organisation and externally (communities) to drive change.
One of our employees, Ann Gadzikowski, shaped an impactful article on helping parents engage their children on the George Floyd protests[1] by bringing together a diverse group of early learning experts. We leverage our relationship with school systems to provide relevant content, including emotional coping tools to ensure that teachers can discuss with students the topic of equality, racism and social justice.
What at other projects are you currently working on and have in the pipeline for 2021?
Breaking the notion that students are either analytical or creative by building for one of the Asian countries a STEAM curriculum – science, technology, engineering, arts and mathematics – that brings creative and analytics skills together. Michelangelo was a creator, engineer and an inventor. 21st century and the rapid acceleration of smart machines (AI) demands that humans cultivate both to retain an edge.
What excites you about working within the education sector?
The opportunity to transform learning and ensure that education is a path to prosperity rather than a road to disappointment. Unleashing student potential and shaping the path from education to employability to economic independence will have the single biggest impact on our collective futures.
[1] https://parents.britannica.com/how-to-talk-with-young-children-about-the-george-floyd-protests/