Amazon Reports Highest Quarterly Earnings Ever
The world's largest eCommerce company reported a 37% growth in sales, beating analysts' expectations.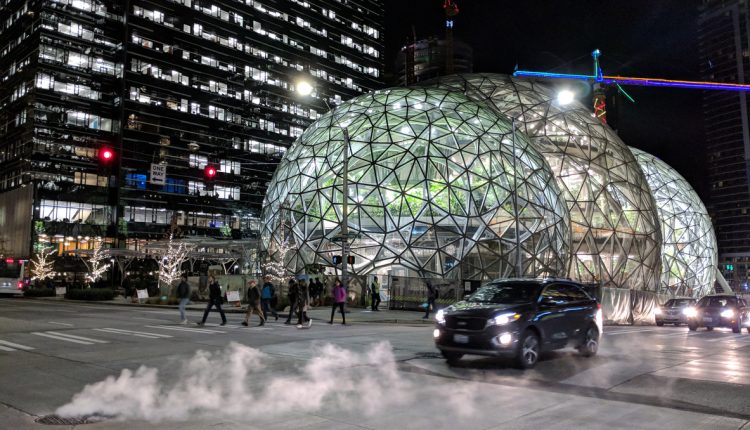 Amazon delivered its third-quarter results after the closing bell on Thursday, showing a surge in sales that allowed the company to triple its year-on-year profits.
The eCommerce giant's revenue of $96.15 billion overcame analysts' expectations, bringing the company to a net income of $6.3 billion in Q3 2020 – three times its $2.1 billion net income in Q3 2019. The figure represents the greatest profit Amazon has ever collected in a single three-month period.
This growth came in spite of Amazon's decision to spend $4 billion on preventative measures against coronavirus, including wage increases, the cleaning of facilities and the procurement of personal protective equipment.
"In total, we have incurred more than $7.5bn in incremental COVID-related costs in the first three quarters of 2020, and we expect to incur approximately $4 billion in Q4," Amazon CFO Brian Olsavsky said during an earnings call. Olsavsky also noted that the company had added 250,000 new jobs during the last quarter, and a further 100,000 in the following month.
Earlier this week, Amazon announced its intention to add 100,000 seasonal jobs to its existing workforce of almost 900,000 to assist with the increased demand of the holiday season. Some of these jobs would offer a "path to a longer-term career", the company said.
Amazon CEO Jeff Bezos called attention to the company's jobs growth and recent decision to boost the baseline wage for its workers. "Two years ago, we increased Amazon's minimum wage to $15 for all full-time, part-time, temporary and seasonal employees across the US and challenged other large employers to do the same," he said. "Best Buy and Target have stepped up, and we hope other large employers will also make the jump to $15. Now would be a great time."
Amazon's stock bounced back on Thursday following their largest rout in four months, adding 3% after losing roughly $30 billion in the slump.