Nikola Founder Trevor Milton Resigns Amid Fraud Claims
The electric-truck maker's shares nose-dived on Monday as its founder resigned amid public scandal.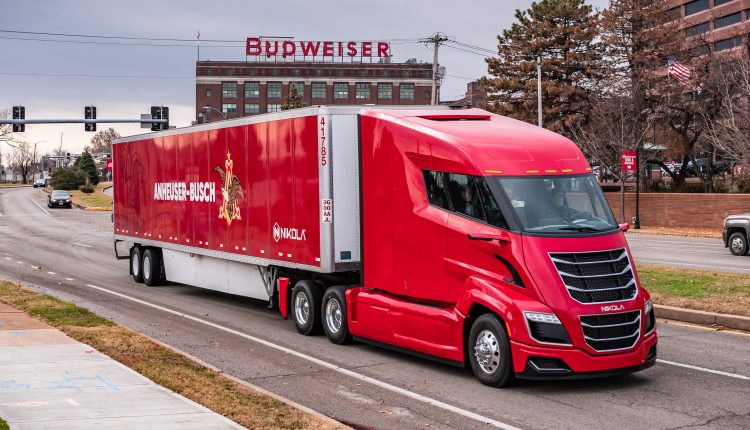 Nikola's founder and executive chairman, Trevor Milton, stepped down from his position late on Sunday following a public feud with short-seller Hindenburg Research over allegations of fraud and nepotism. His stated motivation for stepping down was to shield the company and his investments.
"The focus should be on the Company and its world-changing mission, not me. So I made the difficult decision to approach the Board and volunteer to step aside as Executive Chairman," Milton said in a statement. "I intend to defend myself against false allegations leveled against me by outside detractors."
Effective immediately, Milton (who continues to own a 20% stake in the company) will be replaced as executive chairman by Stephen Girsky, a member of Nikola's board and former vice chairman of General Motors.
Earlier this month, Hindenburg Research published a report claiming that it had gathered enough evidence to demonstrate that Milton made false claims about Nikola's proprietary technology in order to form partnerships with large automakers. The report described Nikola as "an intricate fraud built on dozens of lies over the course of its Founder and Executive Chairman Trevor Milton's career."
Hindenburg also alleged that Milton tapped his brother, Travis, to lead a unit in Nikola despite lacking any substantial experience relevant to the sector.
The report was released shortly after Nikola confirmed a partnership with GM, which bought an 11% stake in the company for around $2 billion and agreed to collaborate to make electric pickup trucks that could compete with rival Tesla.
The US Securities and Exchange Commission and the Justice Department are reportedly probing the report's allegations.
Nikola stocks dived by 34% on Monday as news of Milton's departure broke, though they remain 231% up year-to-date.