Every Decision Needs a People-Centric Approach
The period we're in right now is one of relentless change. For leaders across industries, it's a high-pressure environment, with the need to constantly evaluate, shift and pivot to keep on top of new challenges and adapt to changing demands.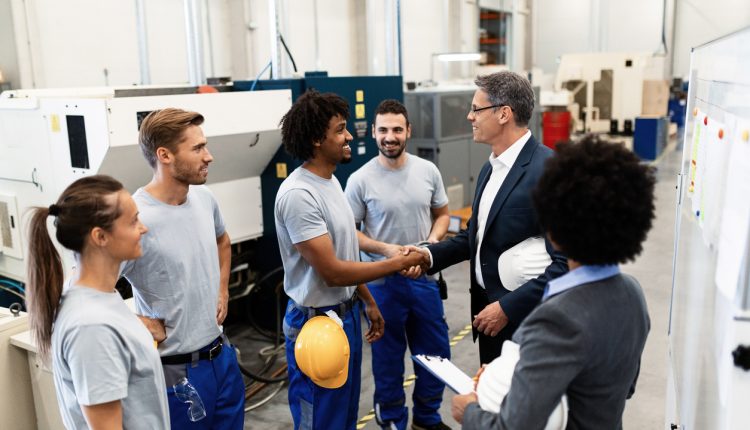 Jason Rees, Head of Technology Solutions and Cloud Engineering at Oracle UK and Ireland, shares his insight with CEO Today on why an employee-focused strategy is now especially important for multinational corporations.
One thing has always stood true when it comes to business success – good people. But what this current environment has brought sharply into focus is that for every decision that leaders make, people should be at the crux.
What matters to employees isn't usually the big, bold changes and generational transformations that make the headlines, and are praised in annual reports. In this, the C-suite and the rest of the business differ. Instead, people on the ground want to see the little things – and it's these things that give a business the tools to succeed, grow, and focus on resilience. Therefore, the C-suite should be absolutely focused on ensuring their people are at the heart of every decision – no matter how little.
Putting your people centre stage
Some of our customers are excellent examples of this. Over the years, illycaffè has grown to 1,200 employees with a global network of coffee growers. Despite this, it still prides itself on being 'one big family'. To keep this family spirit alive despite the size and scale of the workforce, illycaffè made small changes to standardise its pay and benefit packages in the cloud, across multiple geographies. But rather than simply making HR more efficient, this shift ended up having a major impact: it provided managers with a single source of information about every employee.
One thing has always stood true when it comes to business success – good people.
Now, leaders from the boardroom to the factory floor have all the data necessary to give employees the opportunity to develop their career path and grow their skills. This makes each employee feel like a vital part of the business family, and it gives leadership the opportunity to develop and grow their staff.
To build resilience, it's crucial to keep hold of your best employees. For illycaffè, this means they can continue doing what they do best: serving eight million cups of coffee a day – and counting. The lesson for CEOs and their boardroom colleagues here is that even the smallest changes to HR operations can have a huge impact on employee experience and career progression. This proves that no stone should be left unturned.
Not just employees
What's critical for CEOs to remember, however, is that a people-first approach also extends to those outside your organisation – the people your services are aimed at. One of our customers, assistive technology provider Yokeru, has done this in an extraordinary way in recent months. They pivoted their whole business model to care for more vulnerable people during the COVID-19 pandemic. Yokeru helmed a huge shift in their business model – going from engineers fitting IoT devices in care homes to running an AI call centre for vulnerable people needing help
To enable the enormous shift in their business, and focus on those they wanted to help most, they turned to the cloud, and specifically digital assistants and the autonomous database. But it wasn't just about the technology. Just as crucial was the advice, expertise, flexibility, and the agility it took to help them succeed. It was the little things and decisions along the way that helped them see success – all of these are small pieces of a much larger puzzle. Not only did Yokeru help 7,000 people get medicine and groceries, but it also used technology to give them a voice to speak to, day in, day out, when they had no one else. Crucial for CEOs to take from this example is knowing that nothing is impossible when you put customers first, and that your business – and most of all the people you serve – can always benefit from a new direction.
What often ends up having the biggest impact of all are the little things – and this has become even clearer during these challenging times. While technology like the cloud and AI is important for making ideas big and small become reality, it doesn't start and end there. Putting people at the heart of every decision is what really makes a business successful. Making sure people – be it employees, customers or partners – are at the centre of every boardroom decision is crucial to building business resilience and long-term stability. You can never go wrong putting people first.