Deutsche Bank CEO Predicts Slow Return to Healthy Global Economy
Christian Sewing acknowledged the progress made so far but warned that "not all industries" will soon recover.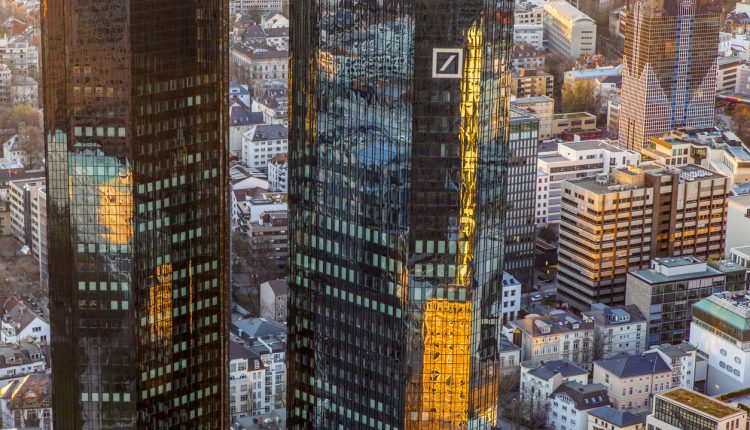 Speaking at the Handelsblatt Banking Summit in Frankfurt, Deutsche Bank CEO Christian Sewing warned those assembled that a return to economic strength in the aftermath of the COVID-19 pandemic "will take much longer than we assume today."
"The pre-crisis level will be difficult to reach and it will take a long time," he continued. "This is not going to happen this year and not next year either."
During his talk, Sewing predicted that parts of the economy will be forced to operate at 70% to 90% of its pre-pandemic capacity for the foreseeable future. "Many companies will have to adjust to this and manage to be profitable with longer-term lower revenues," he said. "We have to deal with an economic situation where we will have a recovery, yes, but only step by step and not in all industries.
The COVID-19 pandemic has proved devastating for several sectors, particularly the travel and tourism industries. While these areas have seen a recent uptick in activity, this may prove to be only a temporary boost as summer ends and government stimulus ceases.
Sewing also noted during his talk at the Banking Summit that the unprecedented health emergency has meant that other economic challenges being faced by global trade are not being discussed, citing the "dangers of a non-orderly Brexit," escalating trade conflicts between the US and China, and the influence of low interest rates as examples of these issues.
Despite taking an overall downbeat tone, Sewing also affirmed Deutsche Bank's target for a pre-tax profit in 2020. Though a trading boom in the first half of the year has boosted its revenue, analysts expect the bank to make an overall loss of $549 million.