8 Eternal Life Lessons from Ruth Bader Ginsburg
It was with heavy hearts that the world said goodbye to Justice Ruth Bader Ginsburg in September – the history-making jurist and lifelong advocate of gender equality, whose life and career have impacted the everyday lives of women not just in America, but all over the world.
To commemorate her life and outstanding contribution to today's society, we've collected some of her wisest words we should all live by.
On having a real impact.
"Fight for the things you care about, but do it in a way that will lead others to join you."
                               -Speaking at Harvard Law School, 2015
On true professionalism.
"I tell law students… if you are going to be a lawyer and just practice your profession, you have a skill—very much like a plumber. If you want to be a true professional, you will do something outside yourself. Something to repair tears in your community. Something to make life a little better for people less fortunate than you. That's what I think a meaningful life is—living not for oneself, but for one's community."
                               – Stanford Memorial Church, 2012
On dissent.
"Dissents speak to a future age. It's not simply to say: "My colleagues are wrong and I would do it this way". But the greatest dissents do become court opinions and gradually over time their views become the dominant view. So that's the dissenter's hope: that they are writing not for today, but for tomorrow."
                              -In an interview on NPR's Morning Edition, 2002
On anger.
"When a thoughtless or unkind word is spoken, best tune out. Reacting in anger or annoyance will not advance one's ability to persuade."
                            -The New York Times, 2016
"Don't be distracted by emotions like anger, envy, resentment. These just zap energy and waste time."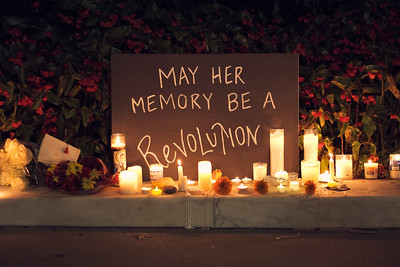 On patience and persistency.
"Generally, change in our society is incremental. Real change, enduring change, happens one step at a time." 
On the meaning of 'being a lady'.
"My mother told me to be a lady. And for her, that meant be your own person, be independent. Women belong in all places where decisions are being made. It shouldn't be that women are the exception."
                          -In an interview with USA Today, 2009
On feminism.
"Feminism [is the] notion that we should each be free to develop our own talents and not be held back by manmade barriers."
On 'having it all'
"I just read Anne-Marie Slaughter's book. She talked about "we don't have it all". Who does? I've had it all in the course of my life, but at different times."
                 -The New York Times, 2015