How Can CEOs Meet Contradictory Demands in This New Phase of the Pandemic?
Multinational companies have now had time to adapt to a new way of life. However, with uncertain prospects for the future, CEOs must avoid growing complacent.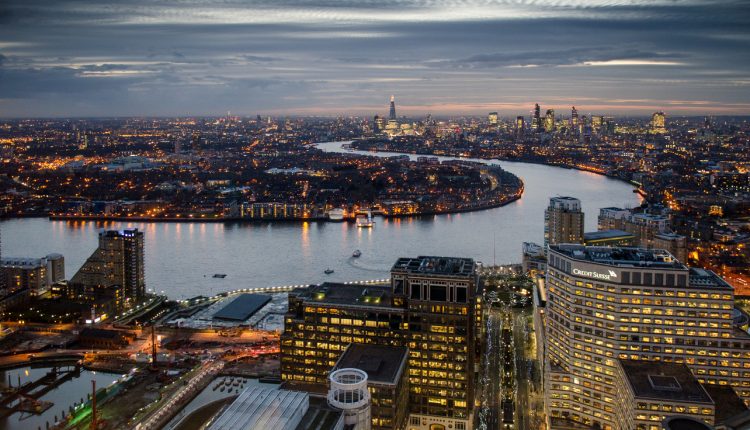 Dr Michael Greenspan, founder of Greenspan Advisory, is a CEO coach, a visiting lecturer on Executive Committee Effectiveness at Oxford University's Saïd Business School and a chartered psychologist. Here, he offers CEO Today his thoughts on the skills world-class business leaders will need to conduct themselves in the months ahead.
Business leaders are used to dealing with uncertainty but little could have prepared them for the upheaval caused by COVID-19. Almost overnight, CEOs were forced to adapt, setting up their teams to work remotely and, where possible, moving their services and operations online.
But now, five months on and with this exceptional situation set to last, how can business leaders continue to operate and meet the often-contradictory demands of employees and the organisation? And what lessons have they learnt from the early stages of the pandemic that can help?
Crisis Mode
At the start of the pandemic, CEOs' first priority was to protect their people, their company and their customers. Their focus was to ensure business continuity, whilst very quickly managing their cost base.
Appreciating the scale of the challenge was vital; the overwhelming majority (95%) of CEOs surveyed by Greenspan Advisory in May said that they were: "Impressed with how quickly all of my team appreciated the magnitude of the situation."
However, realising that COVID-19 isn't going away, CEOs are moving out of crisis mode and considering how best to do business in a new 'normal'.
Contradictory Challenges
Often, the demands being placed on CEOs are diametrically opposed, which is pulling them in different directions.
These are tough economic times, requiring equally tough decisions. According to OECD forecasts, the global economy will shrink by 6-7.6% this year, representing the deepest recession since the Second World War. Thousands of jobs are being axed every day in every sector, with the OECD predicting that "even in the more optimistic scenario for the evolution of the pandemic" the unemployment rate in OECD countries may exceed all peaks since the Great Depression.
Often, the demands being placed on CEOs are diametrically opposed, which is pulling them in different directions.
While CEOs may want to hold on to as many people as possible, they have a cost base to manage – and they have to deliver to investors. Their dilemma is how to provide employees with the support they need while optimizing business performance. And how to focus on current priorities – grappling with coronavirus-driven shocks to the business – while assessing new opportunities created by the dislocation.
Achieving the right balance between virtual and human interactions is another challenge. 90% of business leaders told Greenspan Advisory that their method of remote working works well now (and will work well – as is or with minor changes – through the rest of this year if need be). However, CEOs also recognise that connections across their business are starting to fray and that some people's work-from-home arrangements are less than ideal. According to Rene Haas, President of Arm's IP Products Group, this is a very challenging time for people working from home and many are "itching to get back to the office and everything it brings."
How can leaders maintain cohesion when people are physically apart? And how can they be understanding of individual circumstances while remaining focused on business performance?
Leadership Skills
Managing such dilemmas requires a multi-faceted skill set and the utmost flexibility. Driving performance is simply not enough.
Flexibility
CEOs are having to deliver complex, sometimes opposing messages. The CEO of a US data analytics firm recounts sending out a video message to maintain staff morale and keep people informed and then, the next day, having to issue a note about the pandemic's detrimental impact on the business and the urgent need to improve performance.
It is a delicate balancing act: communicating to employees, "We care about you," and in the same breath "…but we have to be more efficient," while conveying to shareholders, "We are committed to delivering for you."
Driving performance is simply not enough.
Decisiveness and Innovation
Just as in the initial stages of the pandemic business leaders were forced to make quick decisions with incomplete information, CEOs will need to continue to lead without the visibility they are used to. In this inherently unknowable situation, no amount of analysis can tell them what proportion of their retail outlets will be open by next March or how efficient transport links in their supply chain will be. Meanwhile, innovation is vital.
André Helfenstein, CEO of Swiss Universal Bank at Credit Suisse, believes that the pandemic brings opportunities that swift decision-making, and the courage to change, can unlock:
"It forces us to more radically question certain businesses, set-ups, processes and investments that previously seemed a given or were changing, but too slowly. Stricter cost management and more efficient ways of operating ultimately free up resources that can be invested in new opportunities and offer potential for improving existing business set-ups and the way we work."
Arm's Haas has found that their "biggest challenges have been around how to be innovative and creative during the pandemic… We've had to have separate 'brainstorm' sessions to just be creative (and without a whiteboard). It requires a much higher degree of focus and intensity – we're making progress but we're still working on our approach."
Ability to unify teams
Working from home has allowed organisations to continue to operate, and with companies from Amazon to Zillow extending their remote working policies, many will be doing it for a lot longer.
However, reflecting on their early pandemic experience, many CEOs feel that they need to do more to bring their virtual teams together. As the CEO of a sub $100 million investment firm told Greenspan Advisory, "Regular cross-functional video calls across the firm to replicate 'water cooler' conversations were very helpful but should've been implemented much earlier."
In the months ahead, CEOs should conduct more one-to-one check-ins, establish better methods of linkage – across senior people, functions and projects – to replicate the collaboration facilitated by office life, and enforce black-out times to avoid employee burnout.
Long-term thinking
It is difficult to plan ahead amidst so much uncertainty, with some organisations putting detailed five-year plans on the back burner. Others, however, are continuing with their usual plans, even if they aren't sure how much faith to have in them.
That long-term alignment is a relatively low priority for many CEOs right now is hardly surprising, but some level of forward planning is useful. Finding small amounts of time to focus on it and acknowledging that the uncertainty can be unsettling is recommended.
Credit Suisse's Helfenstein concurs: "I think we need to take time outside of our day-to-day work to really create space to think about our vision for the future and what needs to be done in order for it to become reality."
Personal Growth
The hope is that for CEOs, the COVID-19 crisis turns out to be the ultimate leadership challenge. And for those that make it through, the upsides will be meaningful – in business terms, in personal development terms and hopefully in societal terms. Knowing that you are robust enough to survive, and possibly even thrive, in a crisis situation of this magnitude is a galvanizing experience, providing CEOs with the confidence and multi-faceted skillset to weather most future black swan events.